This Week's Quotation:
Don't worry if your life is turning upside down. How do you know that the side you are used to is better than the one to come? The Source is within you, and this whole world is springing up from it. Make everything in you an ear, each atom of your being, and you will hear at every moment what the Source is whispering to you. You are the universe in ecstatic motion.

~ Rumi
The Joy of Awakened Living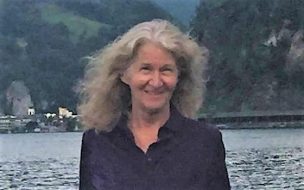 I have discovered that life is much more fulfilling when I stay awake to the truth of my being. There's a glorious YES! in that authenticity. I bet you have experienced that too. At the same time, I forget. I must frequently remind myself of that truth.
That's why I've adopted spiritual practices that reinforce my ability to stay awake. For example, at the end of each day, I like to reflect on how often I responded to what was before me from a space of attunement with our Source. Not to judge myself when I've messed up but with sincere curiosity about the type of circumstances that trigger amnesia.
I have found that there's no better medicine in any circumstance than to have the intention to be consciously communing with Divine Intelligence. Best of all, when we are in conscious partnership with the Great Spirit, we don't have to be concerned about outcomes because the healing power of love is working through us.
What a grand design that each of us is an essential participant, playing a sacred role in life's unfoldment! Our eternal self is eager to show our mortal self how magnificent the human experience can be when awakened consciousness is in the driver's seat. Whatever challenges we face, our divine self has the power to take us beyond the conditioned limits believed to be inherent to our humanity.
We are in this life together—joined in a community of spirit. Each morning as the Sun rises, it's a reminder that 24 brand new hours are before us. Let's get our Sun on each day and express the unique nuances of our human personality as a blessing to all of creation. YES!
About Open Windows
We, the authors of this blog, dedicate it to the transparent exploration of the world's sacred scripture and enlightened spiritual thought. We believe that the original inspiration of all faiths comes from a common source, named and revered in a myriad of ways. With that understanding, the innumerable symbols, beliefs, and practices of faith cease to divide. They become open windows to a common reality that inspires and unifies us. We find deeper insight and nourishment in our own faith and from the expression of faith from others.
We hope these weekly quotations and meditations speak to your heart and soul.