This Week's Quotation:
A merry heart doeth good like a medicine: but a broken spirit drieth the bones.

Proverbs 17:22
A Merry Heart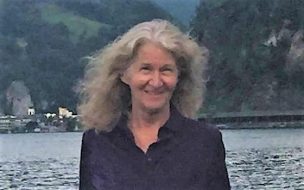 I'm certain we all know what a broken spirit feels like. Not good at all. And I suspect we would all agree that joy is renewing medicine. So, how does one maintain merriment despite the ordeals that result from living on a planet inhabited by over seven billion human egos?
Maybe that's why our Creator gifted us with a sense of humor. There's nothing like a few deep belly laughs to dissolve the ego's spell. We can laugh at it because it's temporary, and we are forever.
I also remind myself that the calmest and safest place to be during a hurricane is in its eye. It's an oasis of calm in the eye. It's true for us as well. When we remain in our spiritual center, even as storms rage all around us, we have the protection of the Force with us.
The fact is, whatever has our attention is where our energy is invested. So let's choose to be attentive to whether we are engaging Spirit or ego. If we discover it's ego, let's remember that laughter can work wonders and support us in seeing the great cosmic grace in every little detail of our lives.
About Open Windows
We, the authors of this blog, dedicate it to the transparent exploration of the world's sacred scripture and enlightened spiritual thought. We believe that the original inspiration of all faiths comes from a common source, named and revered in a myriad of ways. With that understanding, the innumerable symbols, beliefs, and practices of faith cease to divide. They become open windows to a common reality that inspires and unifies us. We find deeper insight and nourishment in our own faith and from the expression of faith from others.
We hope these weekly quotations and meditations speak to your heart and soul.