This Week's Quotation:
But I say unto you which hear, Love your enemies, do good to them which hate you. Bless them that curse you, and pray for them which despitefully use you. And unto him that smiteth thee on the one cheek offer also the other.

Luke 6: 27-29
Sacred Activism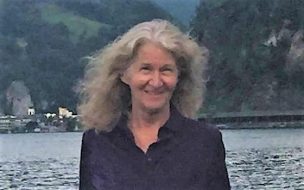 I feel this week's quote suggests that Jesus was advocating for the transforming power of sacred activism. Jesus asks us to draw on our spiritual superpowers for correcting what's born of separation and fear. Those superpowers know no order of difficulty. When confronted with cruelty, brutality, intolerance, and thoughtlessness, Jesus counsels to respond with kindness, compassion, forgiveness, and mercy.
Even when we remember we are eternal beings having a human experience, it can be challenging to navigate the jungles of time and space and walk our spiritual talk here on planet Earth. But if we are up to the challenge, we discover all the wildly creative powers and resources of our soul.
Like Jesus, all the Masters advise that the best way to prepare for the unknown or unexpected is to cultivate mental and emotional states that prime us for anything. In other words, a state of being tapped into the God Field, communing with our Creator whose love and wisdom permeate all being. Then we know that love will always lighten the load that fear and separation would have us bear. We can trust with certainty that whatever we need for our journey will arrive like manna from heaven. With faith like that, we dance through life with Divinity, allowing our hearts to "runneth over" with a love that is our gift to give at every opportunity.
Once we remember that we are a unique expression of the Divine and God's emissary in this world, we know how wonderful our Creator's ways are. Let's meet in the God Field, get our superpowers on, and light up the world together.
About Open Windows
We, the authors of this blog, dedicate it to the transparent exploration of the world's sacred scripture and enlightened spiritual thought. We believe that the original inspiration of all faiths comes from a common source, named and revered in a myriad of ways. With that understanding, the innumerable symbols, beliefs, and practices of faith cease to divide. They become open windows to a common reality that inspires and unifies us. We find deeper insight and nourishment in our own faith and from the expression of faith from others.
We hope these weekly quotations and meditations speak to your heart and soul.