Events of a conscious nature require private, comfortable spaces for transformational work.
At Sunrise Ranch, we offer meeting spaces in a variety of sizes and shapes; most have public address systems and big-screen TVs.
Green Ridge Room
The Green Ridge Room is located on the ground level of the Pavilion on the Ranch. It has a circular look and feel, with theater-row seating in chairs, or on BackJacks, or with open, yoga-style seating on the floor. This makes this octagonal-shaped 60-by-60-foot room our most popular meeting space. The room can accommodate approximately 240 people and has a wide range of sound and lighting options that make it particularly adaptable to your atmospheric requirements.
---
Rimrock Room
Adjacent to Green Ridge Room, Rimrock Room is an inviting 26-by-32-foot, sconce-lined room. Perfect for breakout or main sessions, with a variety of furnishing arrangements available, Rimrock accommodates approximately 50 people.
---
Mountain View Room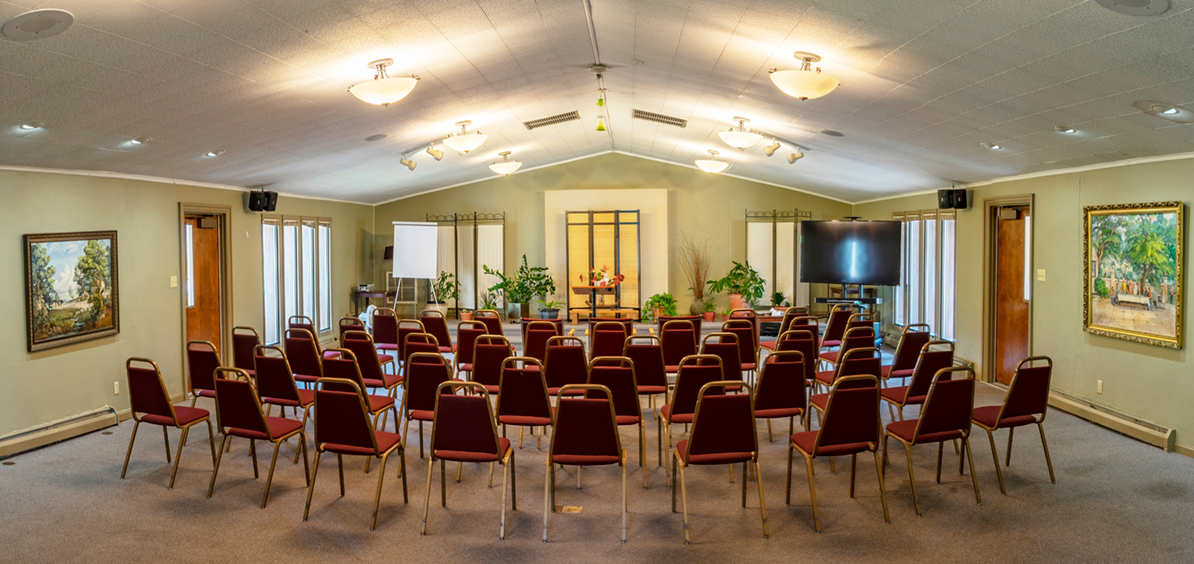 This 30-by-55-foot meeting room has a stage and is perfect for a variety of meeting styles. With adjacent and nearby breakout rooms, this space is conducive to a wide range of lecture, meditation or artistic formats. Circles of 40 can be accommodated, and the theater-style and other kinds of seating possibilities bring the capacity up to 100 persons.
---
Aspen Room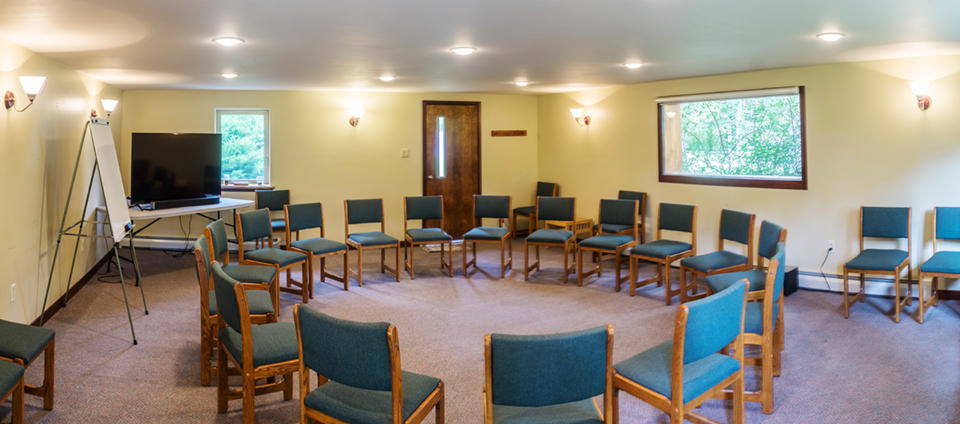 Aspen Room is 24 by 20 feet and is appropriate for smaller groups of about 30. Very close to Mountain View Room, it's perfect for a breakout session.
Equipment
Equipment available with all our meeting rooms includes:
• Flip charts and pens
• System CD player
• BackJacks and chairs
• TV/VCR/DVD
• Oil globe candles
• Cordless microphones
• Lectern
• Digital projector
• Audio and video connection to a presentation laptop
• Wireless internet
---
The Dome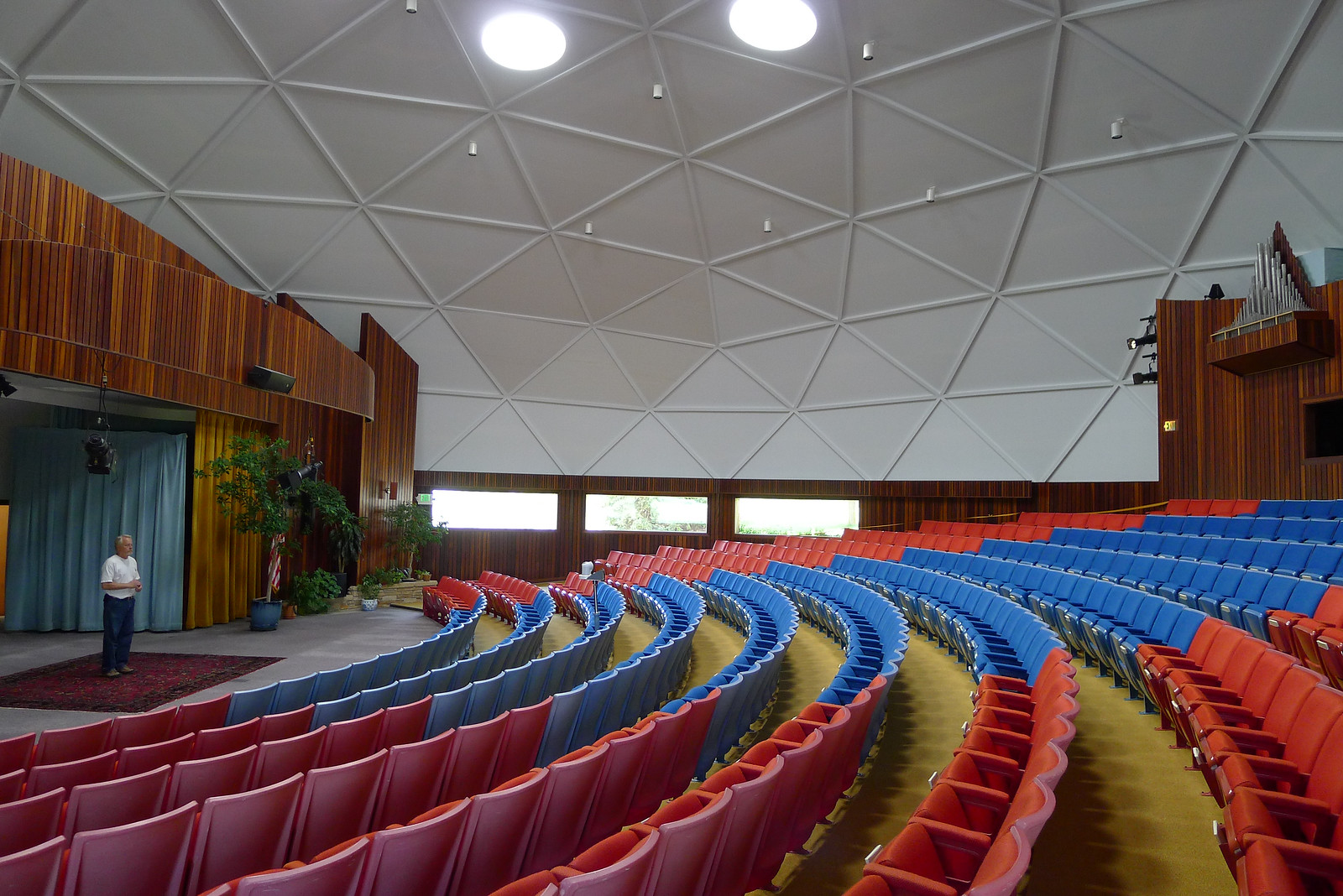 The Dome at Sunrise Ranch was built in the 1970s by friends who came from around the world to create this remarkable auditorium. It is a home for live, acoustic music that lifts the spirit and nourishes the soul; a place for public lectures by global thought leaders; and a chapel for the Sunrise Ranch community.

At more than 5,000 square feet, it seats 405; there is also a handicapped area with room for at least one, possibly two wheelchairs.
The piano on the stage of the Dome is a Steinway Grand 5-foot-7 in length (it's considered a medium-size grand). The organ is a Rodgers 250 combination pipe and electronic organ.
Thanks to its unique acoustics and state-of-the-art sound system, the Dome is known to be one of the finest sound auditoriums in Northern Colorado.
---
The Chalet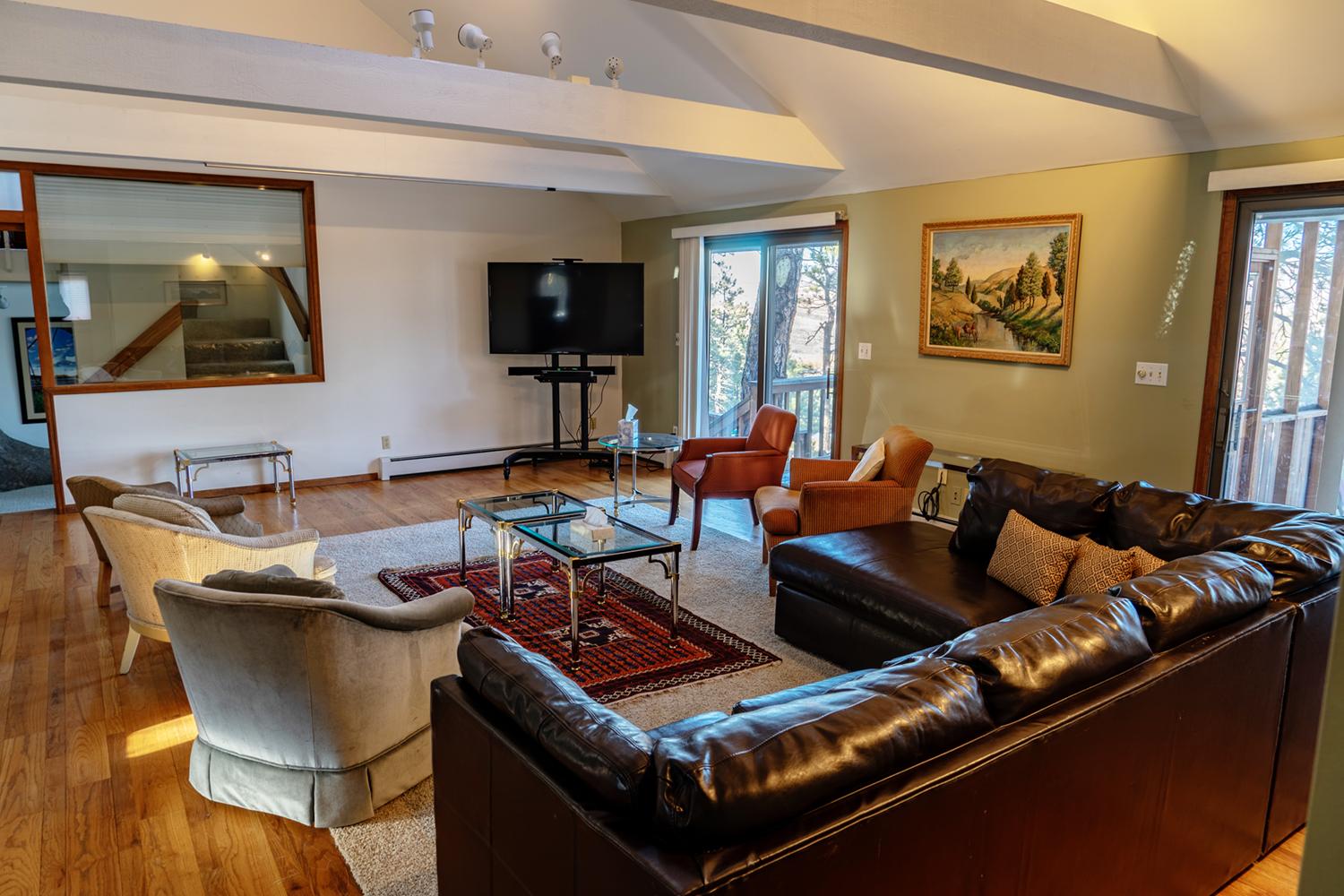 The Chalet is up the hill from the main property. It's used as a meeting venue for special events. In addition to several bedrooms, a kitchen and two bathrooms in the house, the living room can serve as a relaxed meeting space for as many as 15 people. The Chalet is situated on a bluff overlooking the ranch, so it's off the beaten path and has spectacular views of the valley below.
It's a quick drive or a 10- to 15-minute walk up a steep road about a half-mile from the Pavilion. Depending on the time of year, you might need a four-wheel-drive vehicle to get up the steep drive. If cattle are on the bluff, you may need to open and close gates as you enter and exit.
---
Breakout Spaces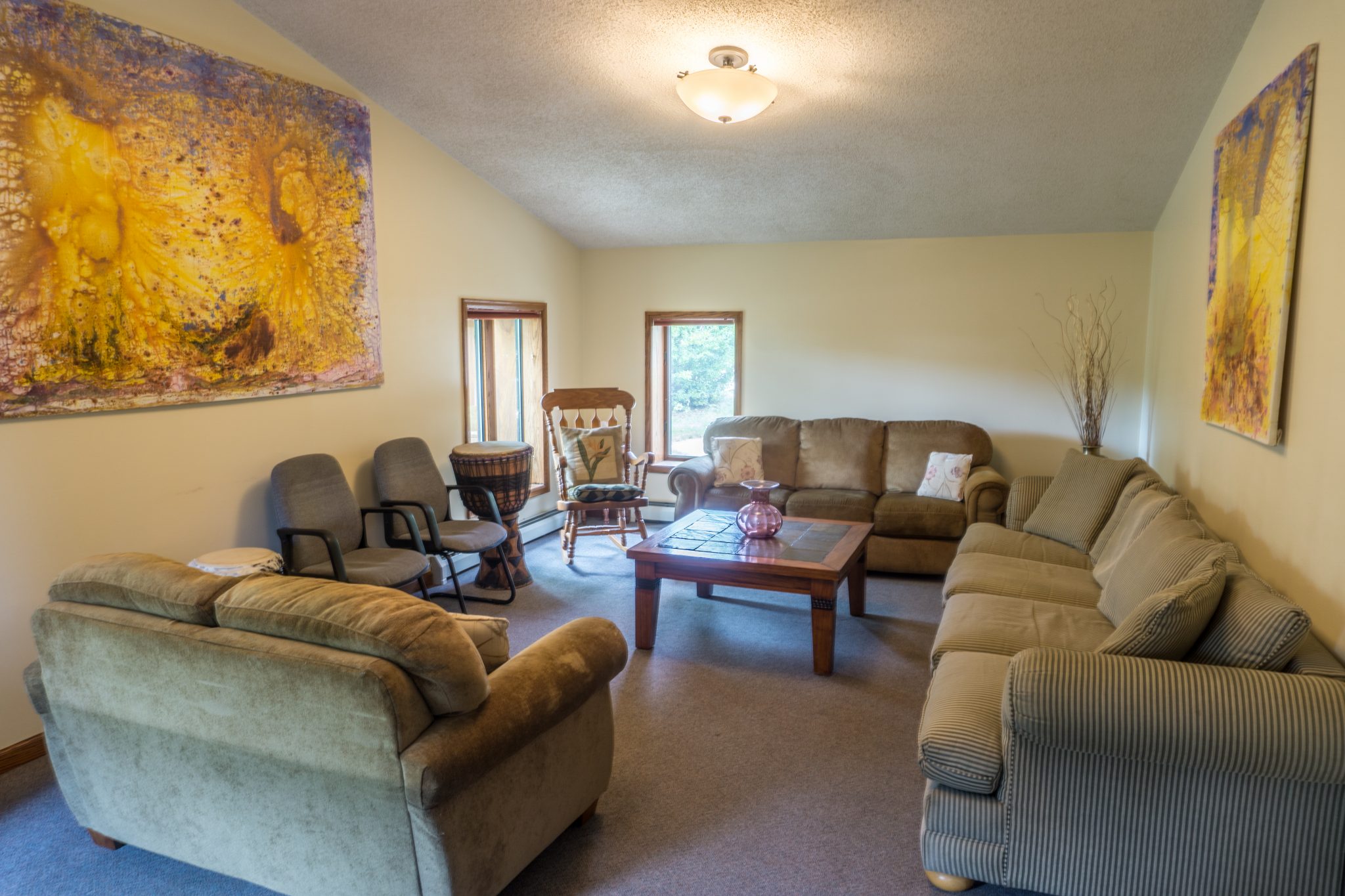 The Tea Room is right next to Mountain View Room. It works well for a small breakout space or facilitator meetings before sessions. It seats about 10 people.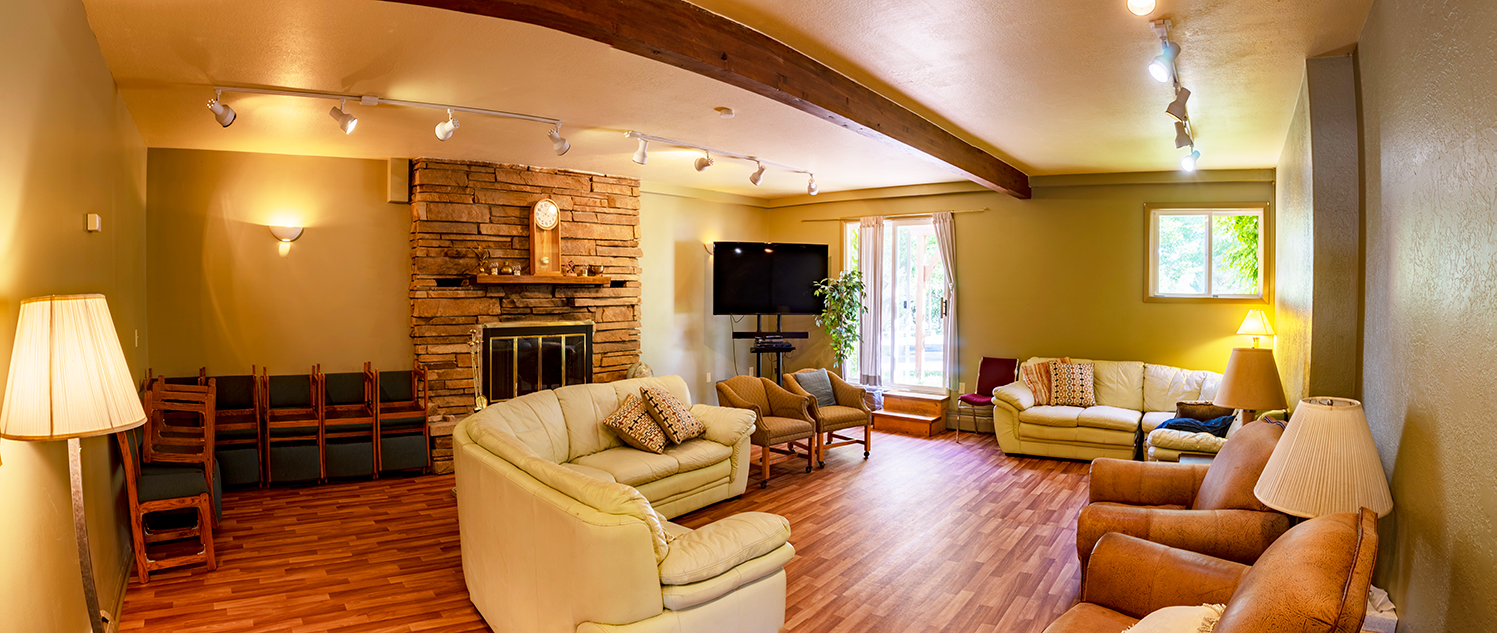 The Family Room is an open, comfortable space in the Accommodations Building, close to the pool, hot tub and sauna. It seats about 15 people.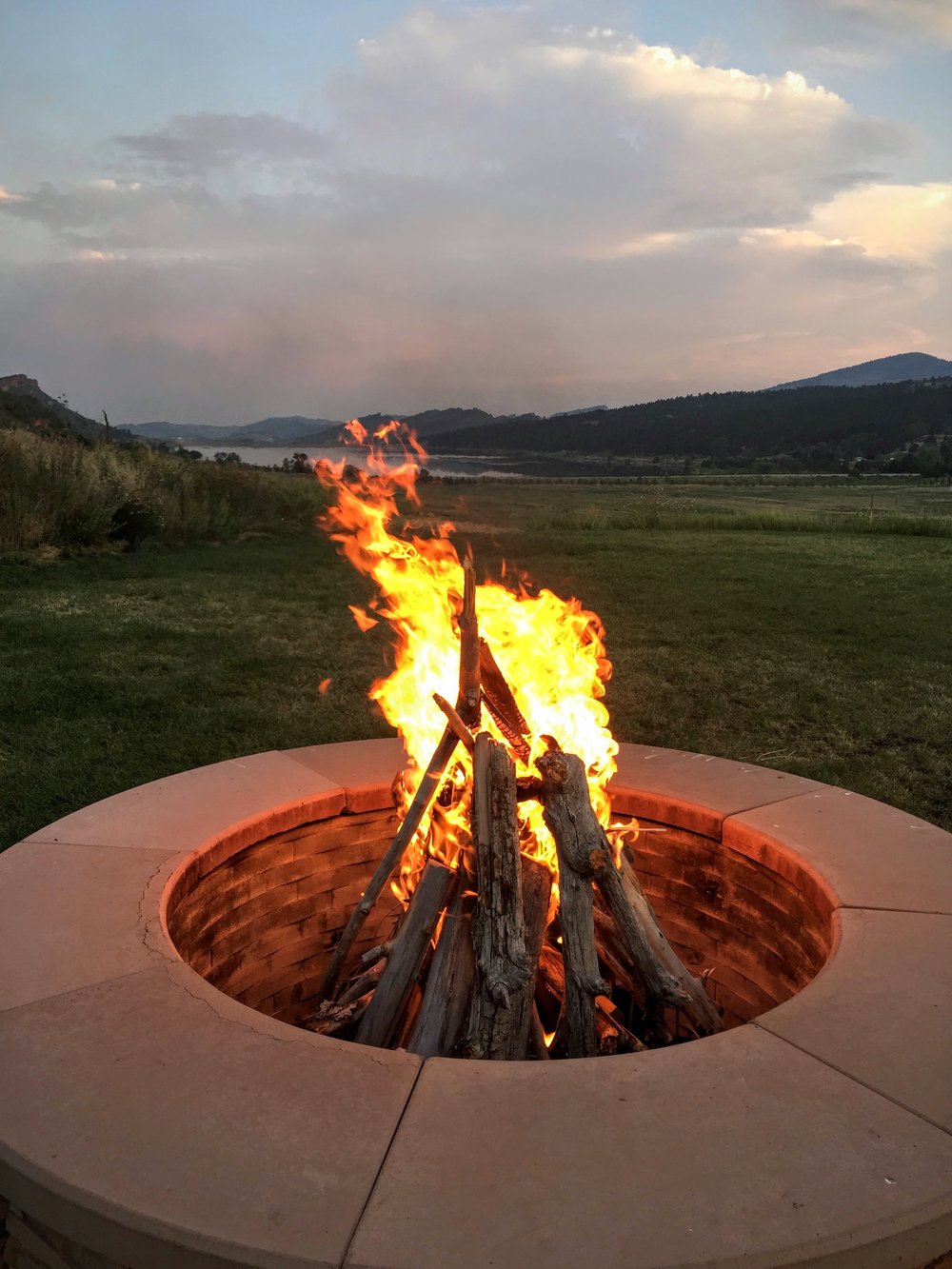 Our beautiful Fire Pit area has stunning views of the pastures, Green Ridge Glade Reservoir and the foothills that encompass Eden Valley. There's plenty of room for gatherings of 100 or more people.