Sunrise Ranch is the headquarters for Emissaries of Divine Light.

Emissaries of Divine Light is a global network of people who share the understanding that at our core we are Creator-beings and that it is because of spiritual amnesia that humanity has lost its connection to this essential reality.
We offer programs and activities that assist people to awaken more fully to what is most true about them and to help them see that reality. Emissaries of Divine Light live and act from their authentic spiritual core, open up new possibilities for creative living and offer leadership at all levels of human experience.
Emissary spiritual centers are located in North America, South Africa, Europe, Australia, Cameroon and other countries. The Emissaries see this era in history as a time of global transformation, filled with risk and opportunity. Human consciousness is clearly a critical factor in our collective future. Through all we do, we seek to model a new relationship with the earth, with each other and, most importantly, with the invisible source of all life, which has been called God.
Several Emissary programs are hosted at Sunrise Ranch. People gather from all over the world to rediscover their divine source and push the evolution of consciousness forward. We welcome people to visit us for varying lengths of time, depending on the location and circumstances. The visit can be a time of sanctuary, a time of learning and a time to let profound personal change occur.
In this time of transformation, we see an emerging global body of spiritually awake people bringing a new state of consciousness into the world. This body is composed of people from many ethnic backgrounds, nationalities and faiths. They have in common a fierce commitment to bring what is true into the world, no matter what. Through our work, we activate participation in this global body of spiritually awake people, which is the one true hope for our world.
There are many ways to get involved with spiritual activities provided by Emissaries of Divine Light, including courses, seminars and various gatherings. Many of them happen at Sunrise Ranch. Each activity seeks to help people around the world awaken to their true spiritual identity. For further information, check out our Upcoming Events page and our Sunday Service page.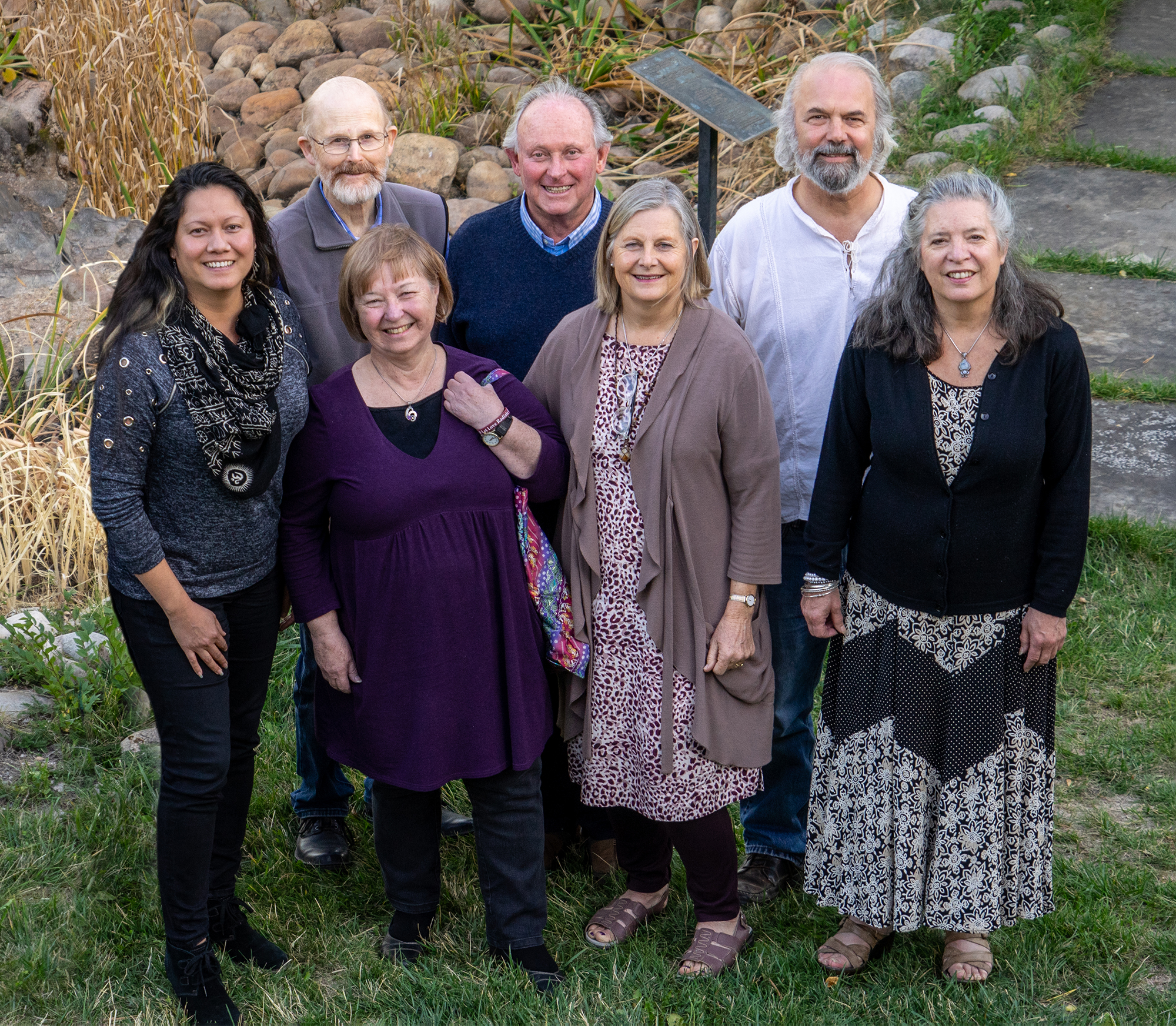 International Trustees of Emissaries of Divine Light: Keahi Ewa, Hugh Duff, Marilyn Manderson, Howard Goodman, Anne-Lise Bure, David Karchere and Jane Anetrini.
Programs
Steps on the path of spiritual transformation and personal empowerment. Visit our Upcoming Events page.
Spiritual Coaching By Phone
One-on-one support for spiritual transformation and personal empowerment. Contact Sunrise Ranch at (970) 679-4200 for more information.
The Pulse of Spirit
After each weekly service, the topics of consideration are distributed by way of an email newsletter. To receive these writings, you can subscribe here.
Creative Field Small Groups
These small groups meet regularly, in person or by teleconference over a period of time, with the shared purpose of accelerating individual and collective spiritual transformation. Visit the Creative Field website.