Sunrise Ranch includes those of us who live here and form the core of this community.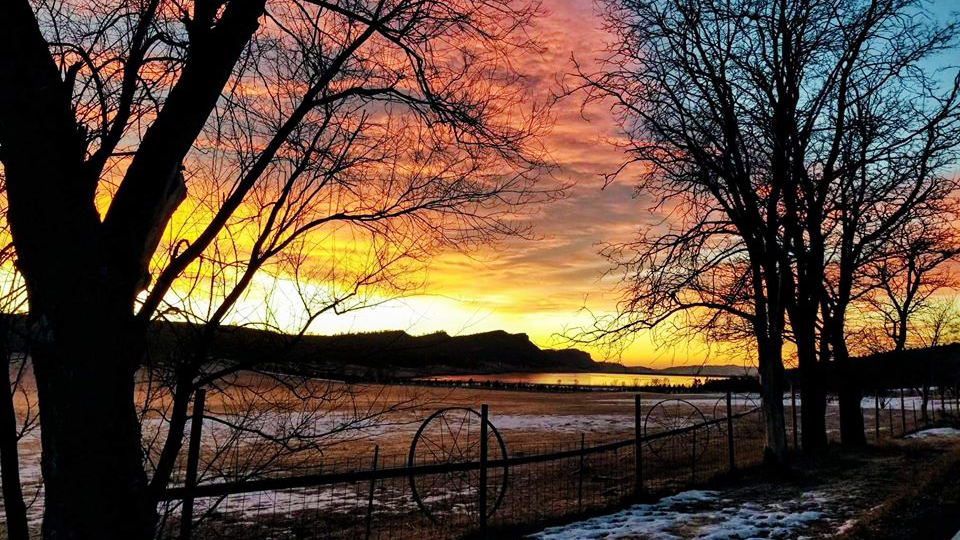 Beautiful sunrises are common in Eden Valley, as seen in this photo taken January 11, 2020.
We are an intentional spiritual community, passionately committed to our conscious evolution. We are also committed to each other and what we are bringing to the world together. Most of all, we are devoted to the spirit of Universal Love that brought us together and inspires us every day.
Sunrise Ranch was founded in 1945, and we are one of the oldest intentional communities in America. We embrace anyone who visits here and anyone who connects with us in virtual space—on our website, on Facebook, or on our mailing list. To us, you are all part of our community. We see ourselves as part of the broader community of awakening human beings all around the world.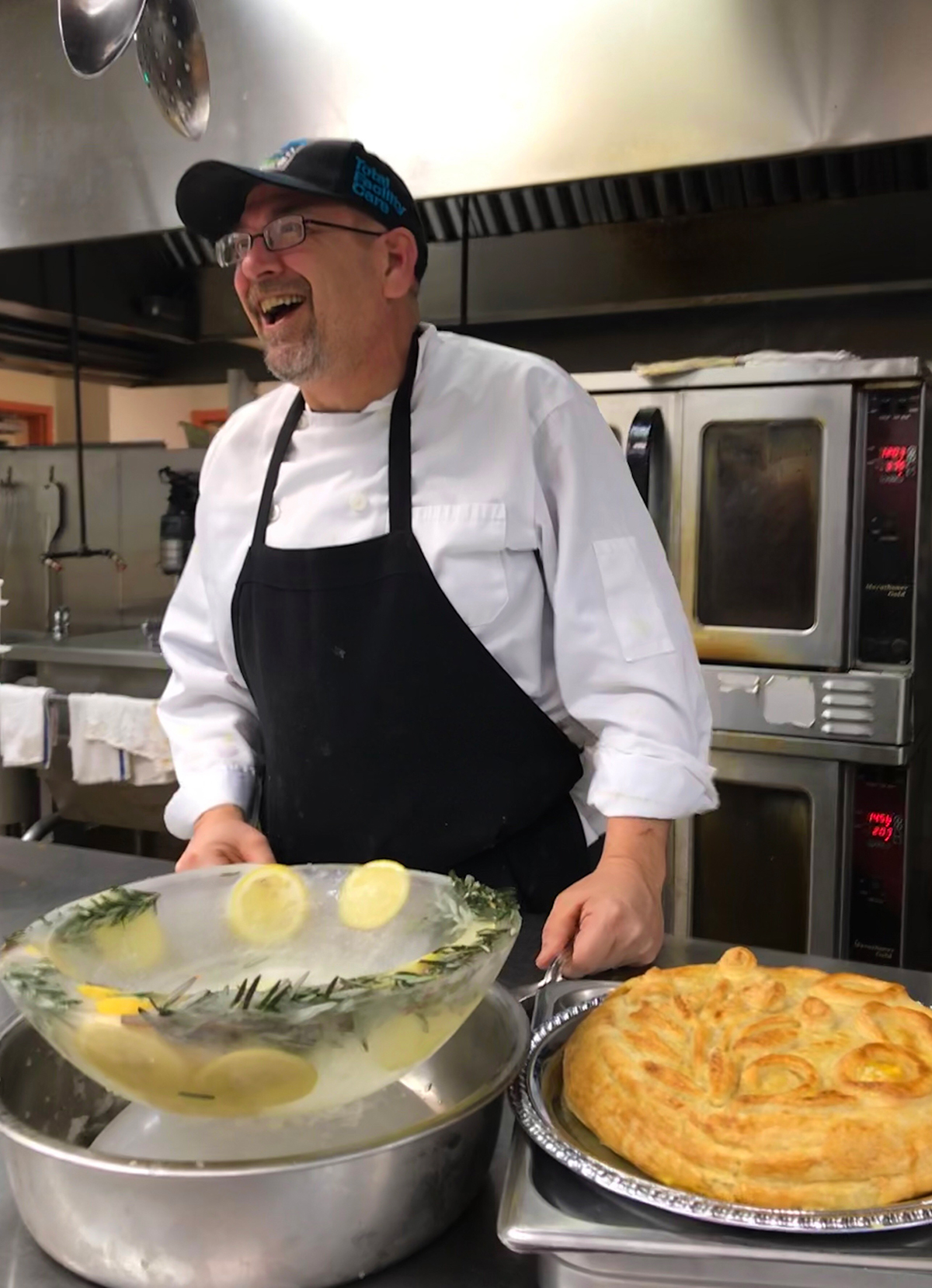 Chef Barrett finishes 2019 off with a flourish, providing special treats for the community on New Year's Eve.
We find we are entering a new paradigm for how people relate to each other. In a world where neighbors in housing developments and apartment buildings often never meet, we are finding new ways to connect with people of all ages and from many diverse backgrounds. We know that when people come to Sunrise Ranch, they feel the surround of love substance in this valley. This spiritual atmosphere has formed out of all the loving service from people down through the decades and from the communion with nature and the land itself. As the Sunrise Ranch community of today, we feel responsible for this atmosphere and for our contribution to it. It is the atmosphere of true home.
Our everyday spiritual practice includes a deep commitment to personal transformation, so that we become a living expression of Universal Love. That means that we commit ourselves to an unconditional expression of that Love. That's where the rubber meets the road. We transform as we express Universal Love in the face of whatever happens and whatever may arise in our own thoughts and emotions. We meet regularly as a community to share our vision and insight and to support each other in our transformational process. And we find a deeper attunement with the source of life and inspiration within us. We welcome anyone to join us for our regular Sunday service, either in person or by live-streaming video.
On January 11 and 12, Sunrise Ranch hosted the Loveland Healers Symposium. Maria Louize offers an Energy Clearing and Sound Meditation during the symposium.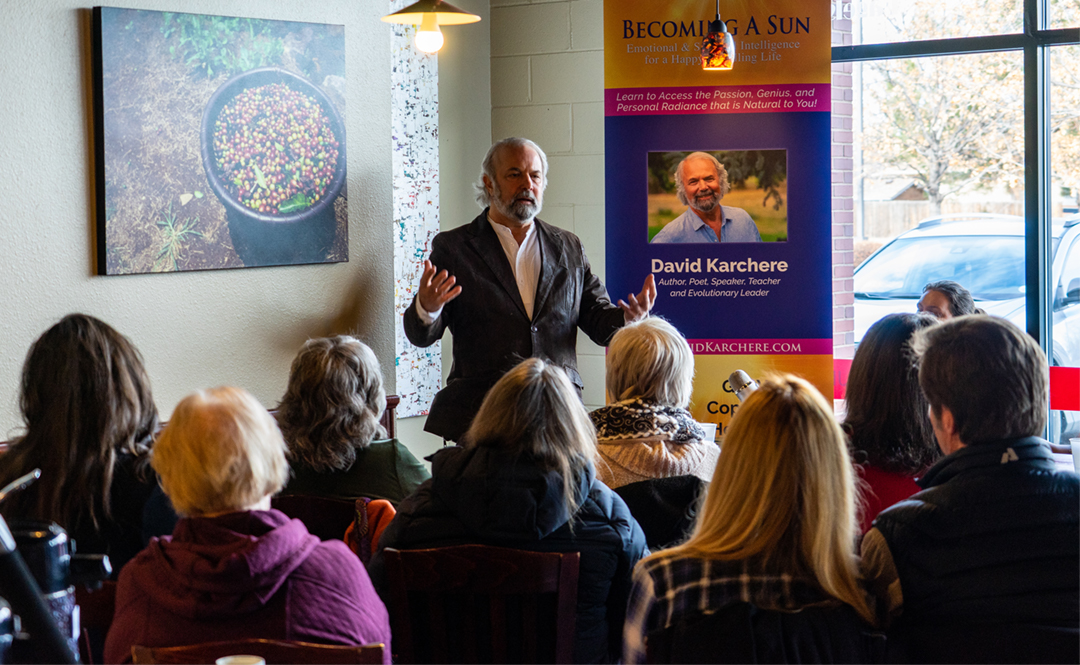 Spiritual Director David Karchere speaks during a book-signing event at Book Haven in Loveland on January 18.
David Karchere is the Spiritual Director for Sunrise Ranch. He works closely with Dr. Jane Anetrini, a minister at the Ranch, and with the Trustees of Emissaries of Divine Light. Children and seniors play a vital role in the life of Sunrise Ranch. We are also joined by non-residential staff who assist us with some of the essential functions of the Ranch. Interns also assist with the work of the Ranch and are an integral part of our community.
There are members of our community who have lived at Sunrise Ranch for more than 50 years, and there is usually at least one person living here who has arrived within the past month. Typically, people who join the core staff at Sunrise Ranch come first as a visitor or as a participant in our Full Self Emergence Program.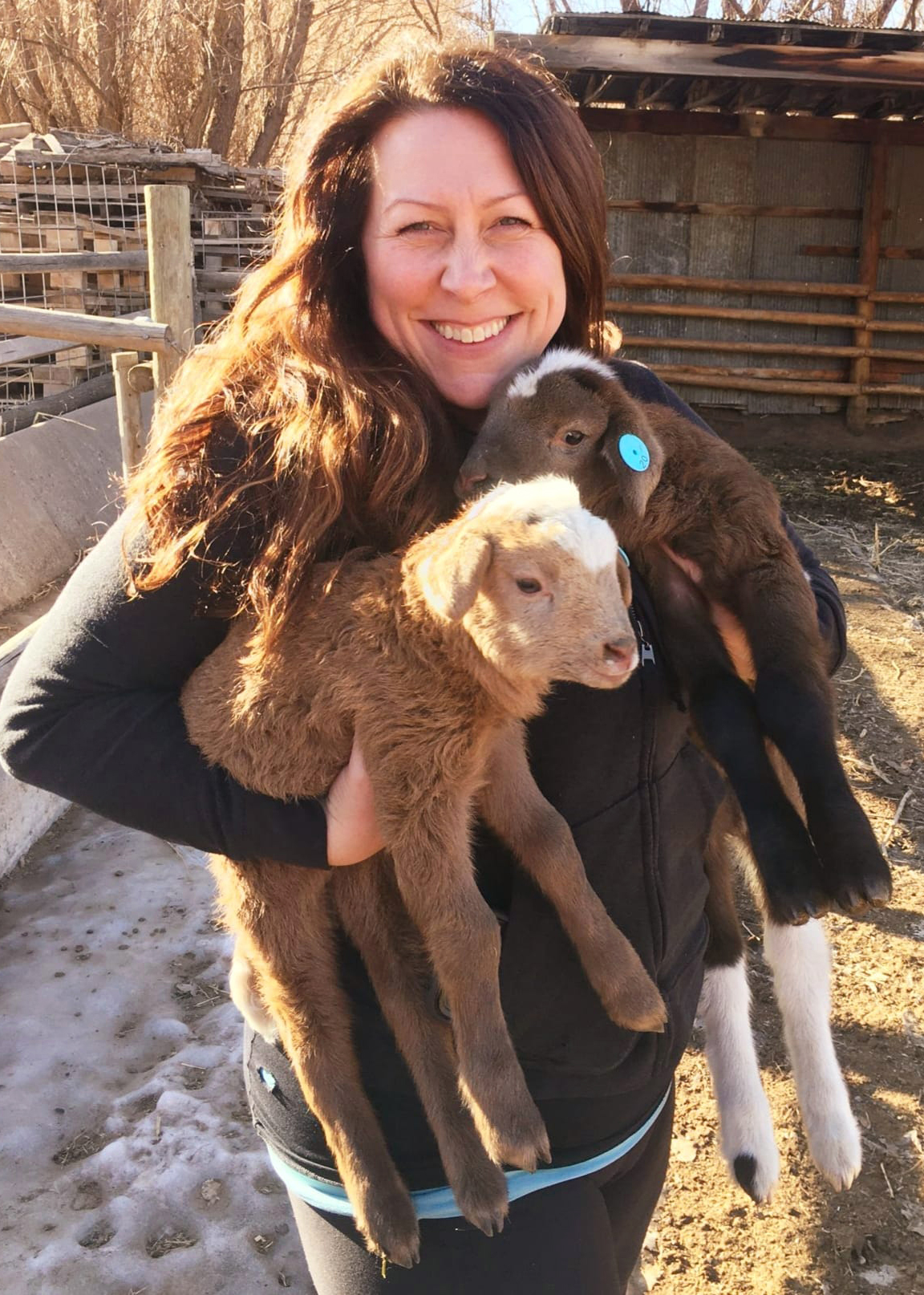 Lambs, lambs and more lambs arrived during the month of January! Dot holds a couple of them on January 15.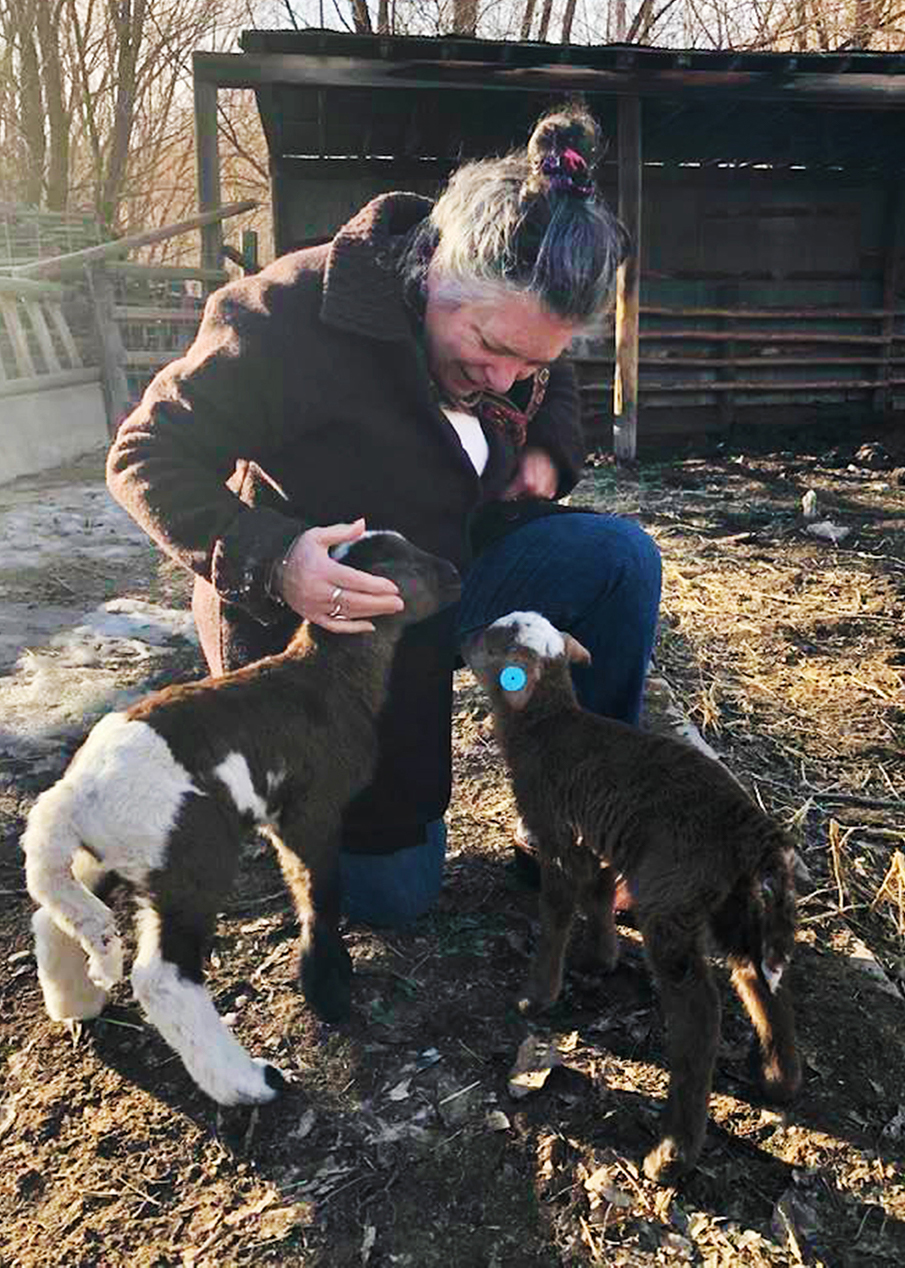 Jane finds cuddly lambs in the pen on the farm. By the end of the month, we had 35 new lambs.
Residential Opportunities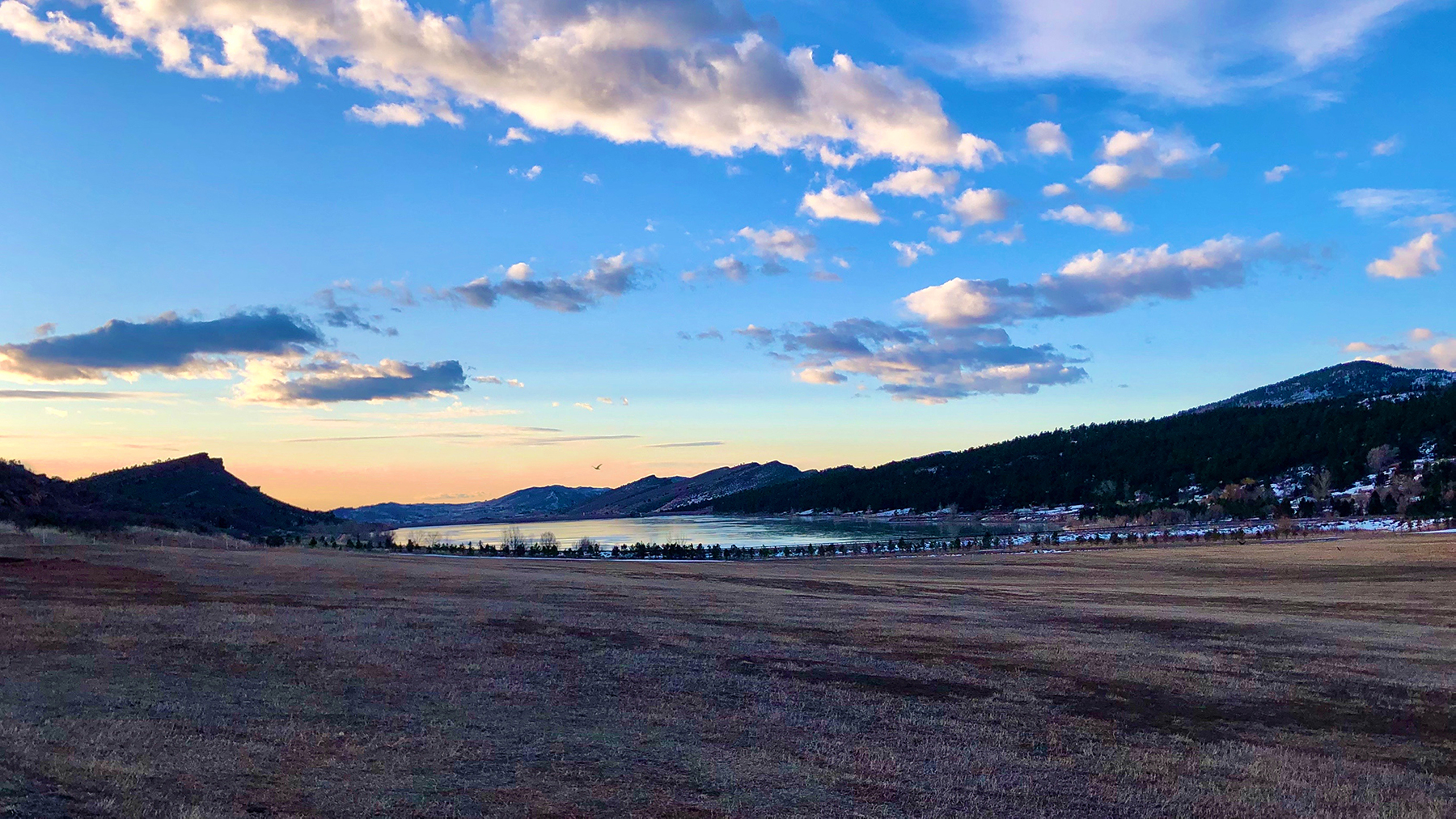 The sunrise colors are reflected on the reservoir near Sunrise Ranch on January 18.
Community living is not for everyone, but it delivers a dimension of connection that most people inherently desire. Imagine knowing people in your life on a more intimate level through sharing an intention and living it through your work and home life. People come to Sunrise Ranch to learn principles of universal truth and personal responsibility for the life they have created; to transform their daily living and interpersonal relationships; to find meaningful work; and to renew their sense of joy and connection with others. They become a loving presence of influence in their world.
Full Self Emergence
Sunrise Ranch is a special place, and we offer a few opportunities for those interested in the experience of living here as a resident. Our seven-month Full Self Emergence Program begins each year in the spring.
The cows have been moved over to the garden area of the farm, and they found the spot where we leave kitchen scraps for the chickens.