At Sunrise Ranch, we're blessed with lots of wildlife, including an amazing number of species of birds.
Here are a few that you might see while walking around the Ranch. You can download our full Field Checklist here.
We have gathered these descriptions from the online bird guide at the Cornell Lab of Ornithology, where you can also hear the individual birds' songs. We also got information from the Audobon online guide.
Happy bird watching!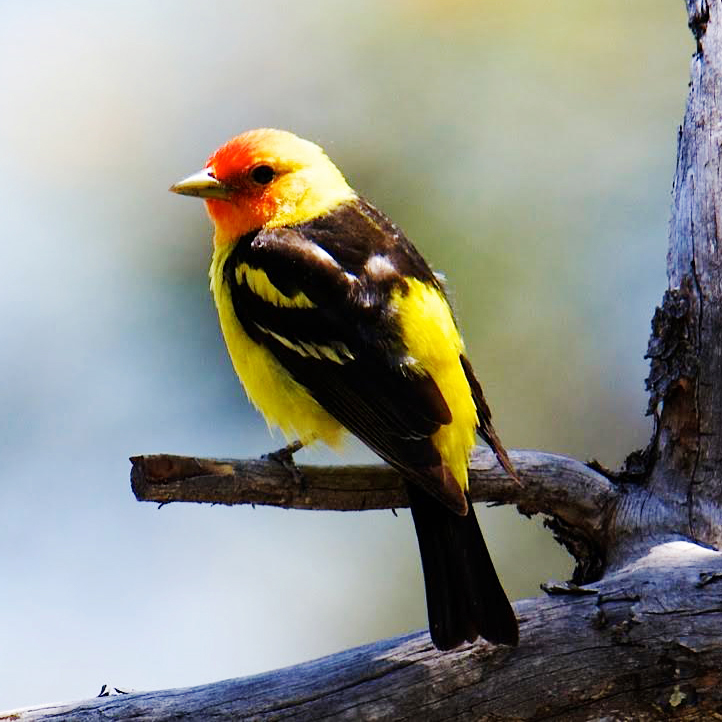 A clear look at a male Western Tanager is like looking at a flame: an orange-red head, brilliant yellow body, and coal-black wings, back and tail. Females and immatures are a somewhat dimmer yellow-green and blackish. These birds live in open woods all over the West, particularly among evergreens, where they often stay hidden in the canopy. Nevertheless, they're a quintessential woodland denizen in summertime, where they fill the woods with their short, burry song and low, chuckling call notes.
View the full description here.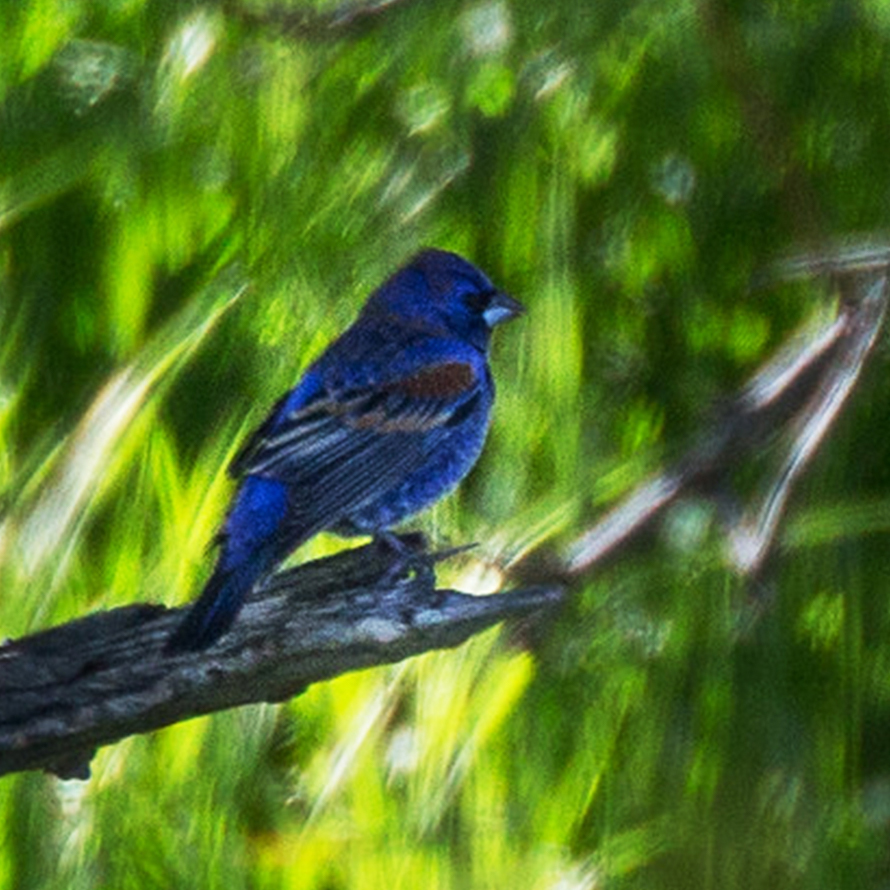 A large, vibrantly blue bunting with an enormous silver bill and chestnut wingbars, the male Blue Grosbeak sings a rich, warbling song from trees and roadside wires. He and his cinnamon-colored mate often raise two broods of nestlings in a single breeding season. A bird of shrubby habitats, these richly colored birds can be hard to spot unless you hear them singing first. They are widespread but not abundant across the southern U.S., and are expanding their range.
View the full description here.
A rather plain warbler that spends the summer in brush and chaparral on dry mountainsides in the West. The dense low nature of its habitat often makes Virginia's Warbler hard to observe, but its presence is revealed by its simple trilled song and by its hard callnote, tsick. Although it is common over much of the West, its nesting behavior remains poorly known, partly because its nest is extremely difficult to find.
Find more information here.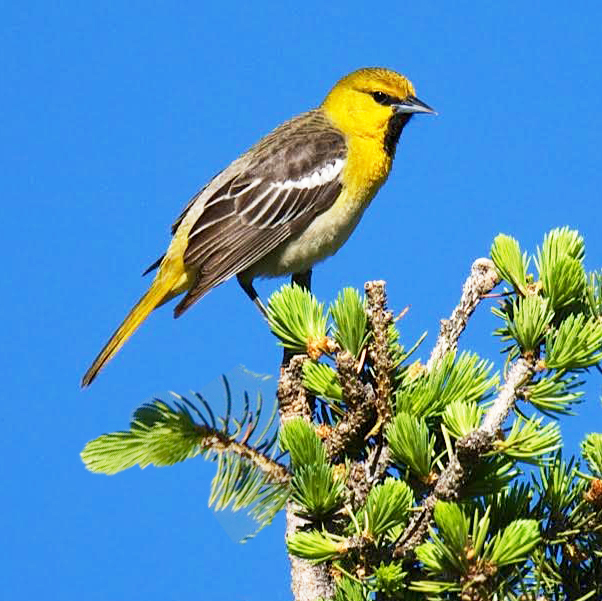 Nimble canopy-gleaners of open woodlands in the western U.S.,
Bullock's Orioles
dangle upside down from branches while foraging and weaving their remarkable hanging nests. Adult males are flame-orange with a neat line through the eye and a white wing patch; females are washed in gray and orange. In addition to insects, they eat fruit and nectar—a trait some bird watchers capitalize on by offering nectar, jelly, and orange halves in summer backyards. Listen for their whistling, chuckling song in tall trees along rivers and streams.
View the full description here.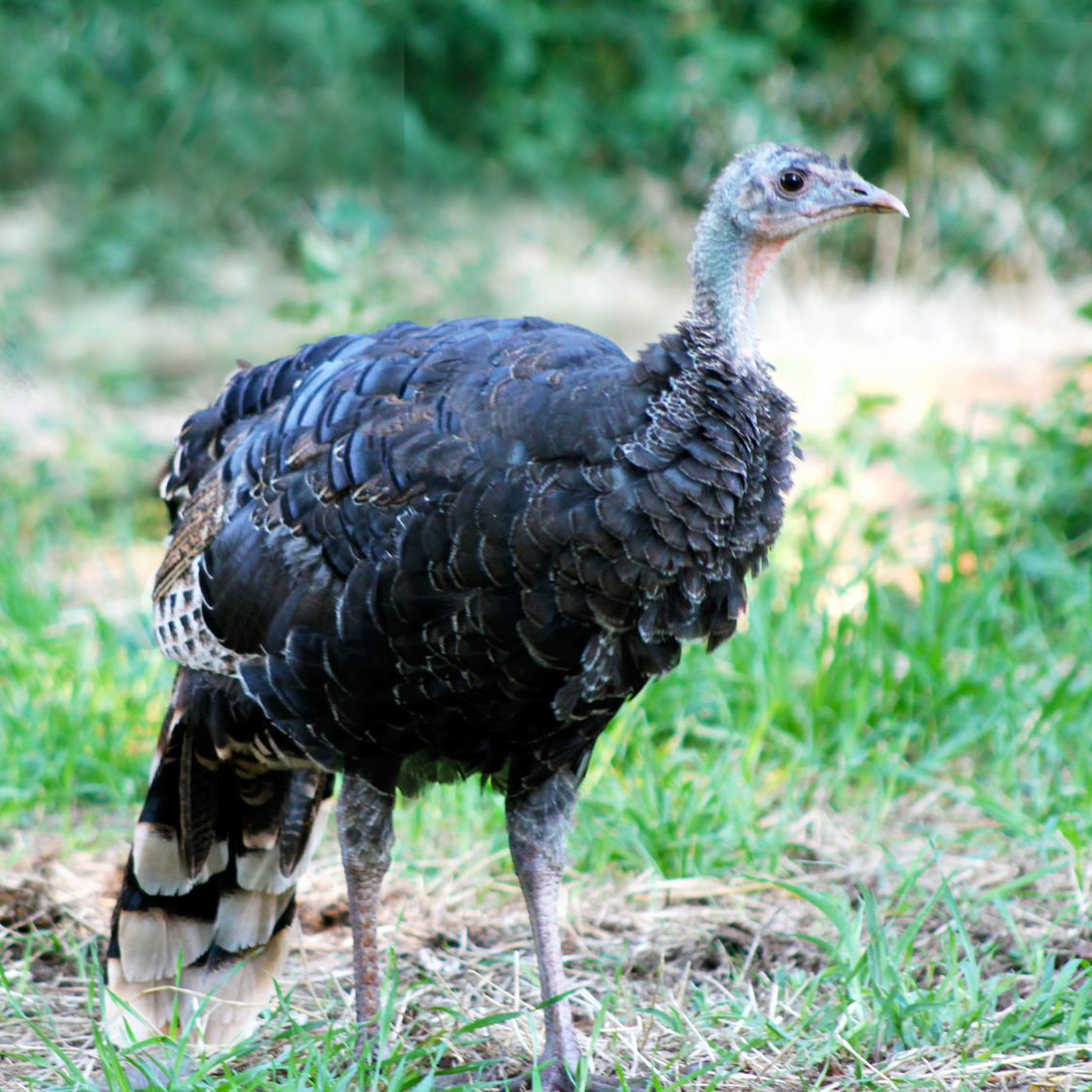 Most North American kids learn turkey identification early, by tracing outlines of their hands to make Thanksgiving cards. These big, spectacular birds are an increasingly common sight the rest of the year, too, as flocks stride around woods and clearings like miniature dinosaurs. Courting males puff themselves into feathery balls and fill the air with exuberant gobbling. The Wild Turkey's popularity at the table led to a drastic decline in numbers, but they have recovered and now occur in every state except Alaska.
Find more information here.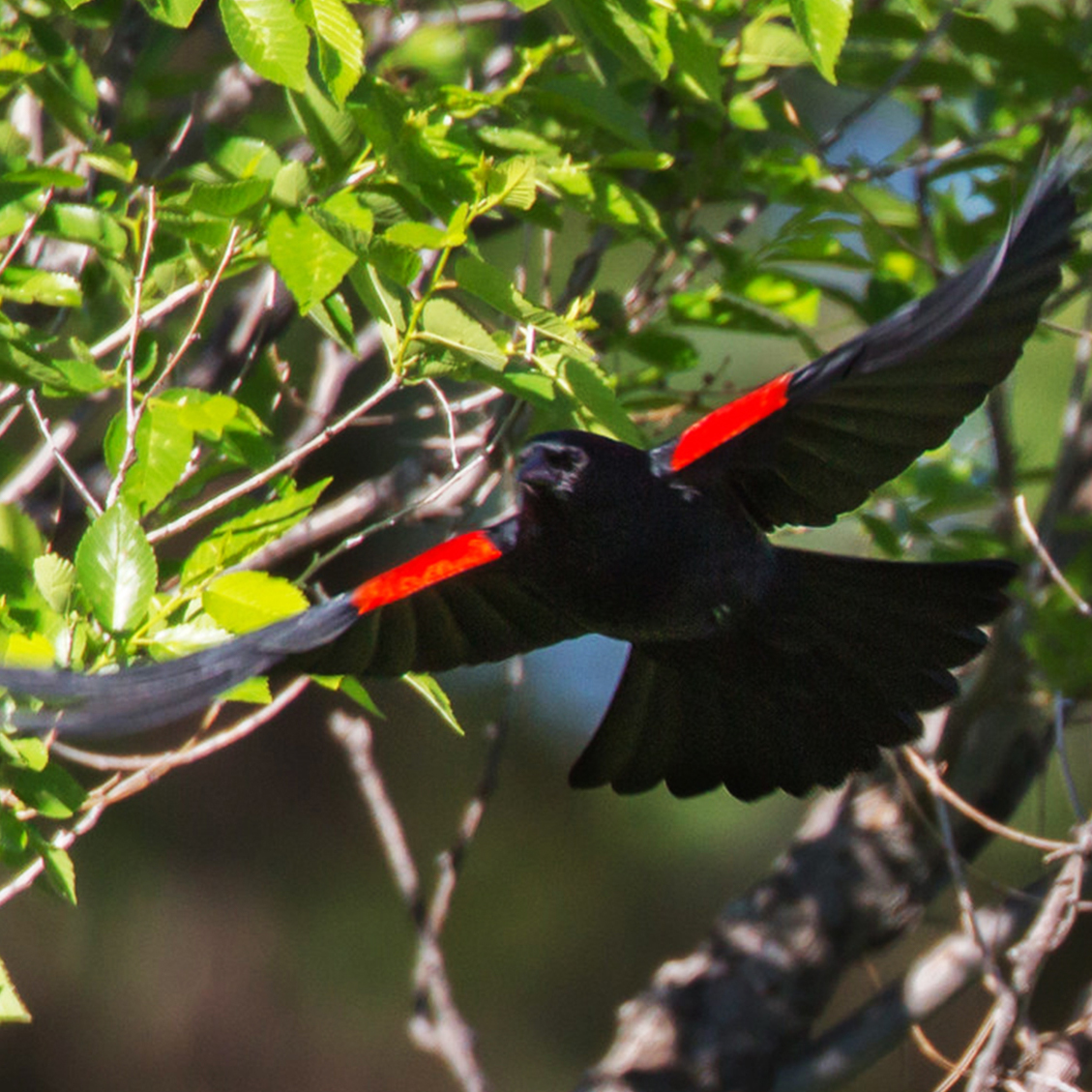 One of the most abundant birds across North America, and one of the most boldly colored, the Red-winged Blackbird is a familiar sight atop cattails, along soggy roadsides, and on telephone wires. Glossy-black males have scarlet-and-yellow shoulder patches they can puff up or hide depending on how confident they feel. Females are a subdued, streaky brown, almost like a large, dark sparrow. In the North, their early arrival and tumbling song are happy indications of the return of spring.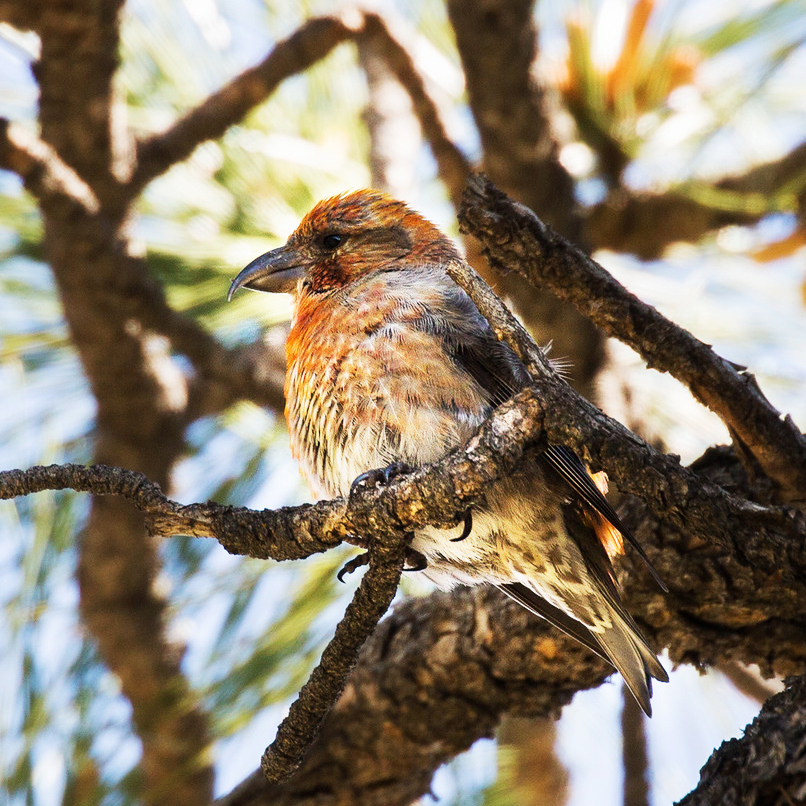 A stocky finch of mature coniferous forests, the Red Crossbill is dependent on the seed cones that are its main food. Its peculiar bill allows it access to the seeds, and it will breed whenever it finds areas with an abundance of cones. It may wander widely between years to find a good cone crop.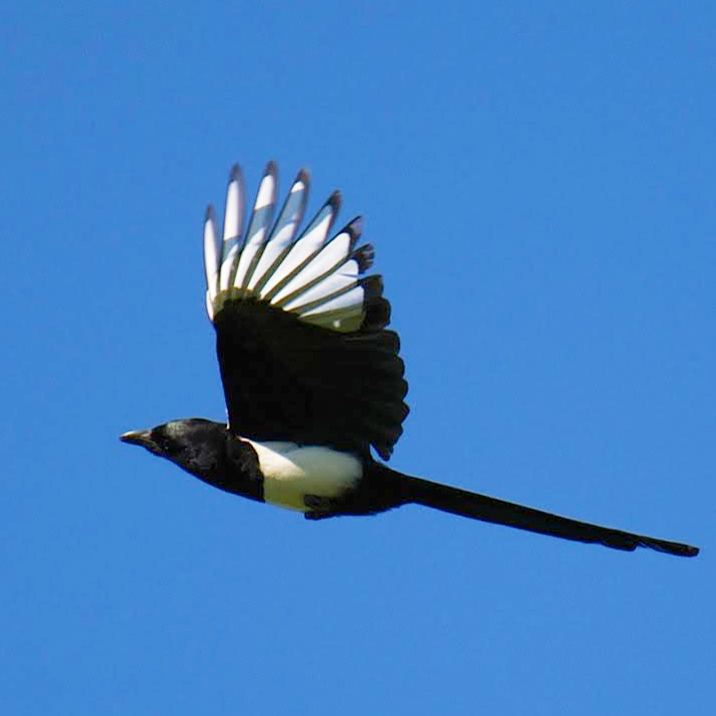 Black-billed Magpies are familiar and entertaining birds of western North America. They sit on fence posts and road signs or flap across rangelands, their white wing patches flashing and their very long tails trailing behind them. This large, flashy relative of jays and crows is a social creature, gathering in numbers to feed at carrion. They're also vocal birds and keep up a regular stream of raucous or querulous calls.