This Week's Quotation:
A thousand shalt fall at thy side and ten thousand at thy right hand, but it shalt not come nigh thee. Only with thine eyes shalt thou behold and see the reward of the wicked.

Psalms 91: 7-8
Only with Thine Eyes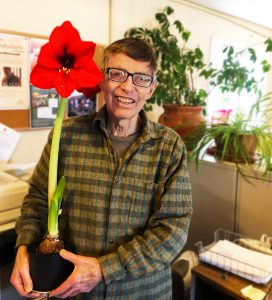 As I look out at the world today, I frequently observe appalling, indeed almost inconceivable, acts of inhumanity; human beings torturing and killing each other in wanton acts of violence. I don't believe the world has changed much over the centuries. I'm sure the Psalmist encountered unspeakable atrocities in the world of his day and must have felt an impulse to do something about it, to react, in other words.
But the Psalmist offers words of caution: "Only with thine eyes..." Observe it with your eyes and even feel it with your other physical senses, but go no further. Don't leap into judgment, or worse, engage in some action designed to punish what you perceive as wicked.
The universe has its own system of justice, of rewards and punishments, and if we try to figure it out with our minds and personalize it with our human judgments, we remove our energy from the larger system. Once again, the wisdom of the Beatle's song comes to mind here: just "let it be."
A good friend of mine once gave me a plaque to hang on my wall. It contained just three words: "Trust the process." There is a creative process emanating from universal being. If we stay centered in this process, all of the information that comes to us from out of the world is automatically processed by this cosmic system, and a creative impulse is sent out in blessing to the body of humanity.
About Open Windows
We, the authors of this blog, dedicate it to the transparent exploration of the world's sacred scripture and enlightened spiritual thought. We believe that the original inspiration of all faiths comes from a common source, named and revered in a myriad of ways. With that understanding, the innumerable symbols, beliefs, and practices of faith cease to divide. They become open windows to a common reality that inspires and unifies us. We find deeper insight and nourishment in our own faith and from the expression of faith from others.
We hope these weekly quotations and meditations speak to your heart and soul.