This Week's Quotation:
Let nothing disturb you, nothing frighten you, as all things are passing. God is unchanging. Patience gains all; nothing is lacking to those who have God. God alone is sufficient.

~ Saint Teresa of Avila
Beacons of Light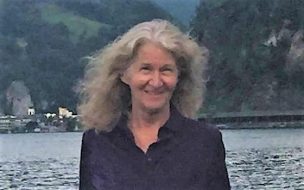 Hardship, loss, and tragedy can be very convincing "realities" that God has abandoned us. At the same time, these situations represent moments when our certainty that God alone is sufficient must be unwavering. Such a paradox! Without support from fellow travelers, it's a huge challenge to summon that certainty.
Toward that end, how can we best support one another during challenging times? Might it be that our best response to any need is to ask for and be receptive to the power of God to work through us? Might we be the alchemist who transforms the energy of fear into the power of love within ourselves so that we shine that love where others need it most?
For example, many sailors have the beacon of a lighthouse to thank for guiding them through perilous conditions. We can be such a light-bearing navigational aid for others lost in stormy seas. And since we all get blinded by the dark at times, we can trust that a guiding light will shine for us when needed. We are all in this together, beaming the light and love of our Source to support one another.
In this way, we allow the light to illuminate what is in the dark, lost in the illusion of separation. Any time that we find the intensity of circumstances in the red zone, we can trust that love and light will ease the load that fear and separation would have us bear. That enables us to get our shine back on and glow brightly!
About Open Windows
We, the authors of this blog, dedicate it to the transparent exploration of the world's sacred scripture and enlightened spiritual thought. We believe that the original inspiration of all faiths comes from a common source, named and revered in a myriad of ways. With that understanding, the innumerable symbols, beliefs, and practices of faith cease to divide. They become open windows to a common reality that inspires and unifies us. We find deeper insight and nourishment in our own faith and from the expression of faith from others.
We hope these weekly quotations and meditations speak to your heart and soul.