This Week's Quotation:
The sign of Christmas is a star, a light in darkness. See it not outside yourself, but shining in the Heaven within, and accept it as the sign the time of Christ has come.

This Christmas give the Holy Spirit everything that would hurt you. Let yourself be healed completely that you may join with Him in healing, and let us celebrate our release together by releasing everyone with us.

~ A Course in Miracles, T-15.XI.2-3
The Christ Within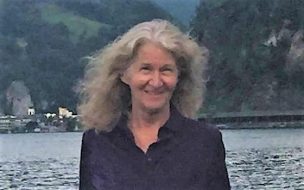 Lesson 303 in A Course in Miracles extends the message quoted in this blog. It offers the practice of welcoming the Christ spirit by softly repeating, The Holy Christ is born in me today. The birth of Christ within us is simply the recognition of ourselves as God created us.
This year has been chaotic and edgy. I require daily prayer and practices that welcome the full expression of my true identity in order to prevent myself from being consumed by the gravitational pull of fear and forgetting. How about you?
For this reason, my Christmas wish is that we are all infused with the light of Truth that will shine away any illusion of separation still residing in our minds. May all those illusions be replaced by Love's unifying thoughts. Let us live what we know and give expression to the Christ within. Gratitude, kindness, and goodwill are contagious. Together, let's celebrate our lives as agents of this vibrationally enhancing contagion!
About Open Windows
We, the authors of this blog, dedicate it to the transparent exploration of the world's sacred scripture and enlightened spiritual thought. We believe that the original inspiration of all faiths comes from a common source, named and revered in a myriad of ways. With that understanding, the innumerable symbols, beliefs, and practices of faith cease to divide. They become open windows to a common reality that inspires and unifies us. We find deeper insight and nourishment in our own faith and from the expression of faith from others.
We hope these weekly quotations and meditations speak to your heart and soul.