This Week's Quotation:
Thus the Master travels all day without leaving home. However splendid the views, she stays serenely in herself.

~Tao Te Ching
Motionless in Motion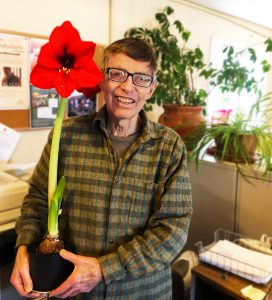 How is it possible to travel all day without leaving home? Obviously, the writer is not referring to physical movement but to something within our consciousness. The person who is truly centered spiritually remains absolutely at home in the sacred space of Being no matter what is happening in the world of events or even in the assorted sense impressions and emotions swirling in the mind and heart.
It is as if one is traveling in a car or plane and watching the outer scenery go by at a very rapid pace, yet remaining totally in one place. Another useful image is a revolving mountain. The spiritually centered individual stands serenely and unmoved at the apex of the mountain and observes the world whirling around down below on the mountainside.
It is only from this transcendent and absolute center point that our spiritual work of transformation and regeneration can be done. If we drop down into the swirling world of events and all the emotions associated with them, we render ourselves spiritually useless.
Does this mean we remain comfortably aloof and detached from the world, indifferent to human suffering? Quite the contrary. For example, we may offer passionate, even fierce, compassion to the people of Ukraine, recently invaded by Russia. But we simply enable the existing state of human suffering on earth unless our compassion flows from the high place we occupy at the apex of the mountain and to which we invite all people to come.
About Open Windows
We, the authors of this blog, dedicate it to the transparent exploration of the world's sacred scripture and enlightened spiritual thought. We believe that the original inspiration of all faiths comes from a common source, named and revered in a myriad of ways. With that understanding, the innumerable symbols, beliefs, and practices of faith cease to divide. They become open windows to a common reality that inspires and unifies us. We find deeper insight and nourishment in our own faith and from the expression of faith from others.
We hope these weekly quotations and meditations speak to your heart and soul.