We believe in the approach that building health is better than fighting disease.
Our Approach to Raising Lamb
We started our flock with 10 Katahdin and Dorper ewes. As of January 2021, we have 25 ewes, one Dorper ram and two Katahdin rams. They produce an average of 40 lambs per year. Starting in 2020, our animals are certified USDA grassfed.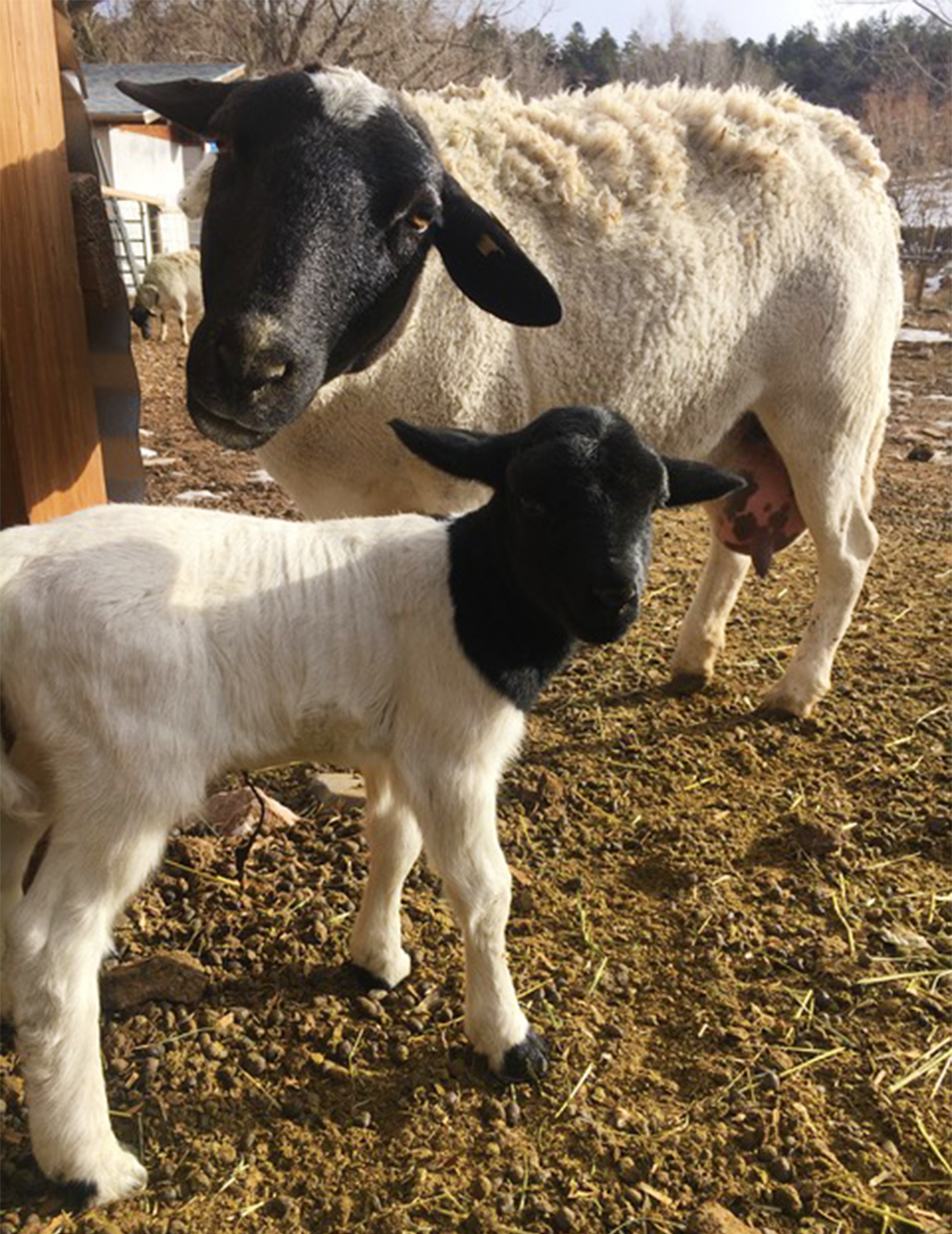 Sunrise Ranch sheep are naturally raised in a safe, humane and environmentally sustainable way. Our philosophy is that healthy animals produce healthy meat. We practice only stress-free handling techniques with our livestock. Our herd grazes on non-sprayed pastures using a system known as rotational grazing. During the summer months, ewes, lambs and rams are moved frequently and enjoy the company of their alpaca and llama guardians. Our sheep are able to eat grass and grass hay from our valley and mountain pasture until they are content.
Sunrise Ranch sheep do not receive disease prophylaxis antibiotics, growth promotion steroids or hormones. We know exactly where our lambs come from and what they eat because they are born here on our ranch! We do not buy ewes or lambs from outside sources. We do replace our rams every three years to ensure superior genetics.