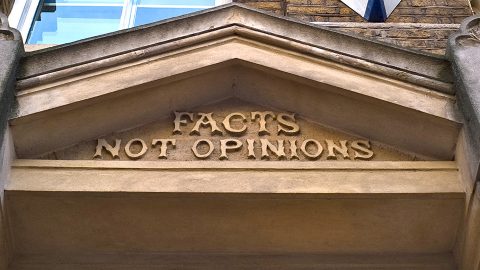 By Jerry Kvasnicka
We live in the age of the public opinion poll. No issue can arise without a polling organization or media team immediately taking to the phones to solicit "for" or "against" responses on alternative courses of action. Presidential performance polls are taken almost daily, as are polls evaluating local officials and their decisions. And of course, during Presidential election campaigns, polls are rampant.
When I became a news reporter for a Cheyenne, Wyoming, radio station, my first job was to poll residents on how to finance a new criminal justice center (i.e., jail). After two days on the phone I not only had lost my voice but my interest in polls, a disinterest that has endured to this day. Should a poll taker call to ask what I consider Colorado's No. 1 problem, my quick reply would be "Polls."
Americans put so much store in polls because in our democratic tradition it is considered so important to have opinions on virtually every subject under the sun. Everyone is encouraged to "take a stand" on abortion, gun control, capital punishment and Middle East diplomacy, and those who won't face social ostracism. A person who attends a dinner party without opinions might as well come naked.
Opinion bazaars such as radio talk shows and newspaper letters-to-the-editor columns abound, and the "sacred" rite of voting is itself just a glorified opinion poll. The plain fact is that a person without opinions is considered to be … well, as Gelett Burgess put it in Reader's Digest: "If in the last few years you haven't discarded a major opinion or acquired a new one, check your pulse. You may be dead."
The universe is not governed by opinion polls
And yet I would contend exactly the opposite: A person of strong opinions is effectively dead. Opinions clog and stifle the mind, cutting it off from the opinionless energy of creation. Life is no respecter of human opinions. God doesn't take polls to decide what to do. Universal government is from the top down, not the bottom up.
What kind of solar system would we have if planetary positions and orbits were determined by poll? How would our physical bodies function if the brain were under the constant necessity of polling the individual cells of the body? Such notions are clearly absurd. But this hasn't stopped human beings from trying to do the impossible: govern themselves from below on the basis of opinion rather than opening their minds and hearts to what is higher, the imperatives of universal design and control.
Of course, the time-honored rationale for forming opinions is that they are necessary for us to plan out our lives, make decisions, know what to do from moment to moment. Oh, really. In their original state, human beings acted on the basis of direct observation of events, not on the basis of interpretations of events made by the conditioned human mind. The chemistry of the situation combined with life's unfiltered impulse determined the course of action. In a sense, decisions were unnecessary. Everything flowed effortlessly.
But this rich and beautiful state came to a screeching halt when, out of a colossally misguided effort to improve the process, the "independent" opinion-forming human ego was born. "Original sin" is no deep, dark mystery. It occurred with the formation of the first opinion.
Our minds were not designed to form opinions
Is life without opinions possible? I would submit that life is not really possible as long as opinions are held! Opinions block life. They interpose the human mind between the flow of spirit and human action. The mind was not designed for this kind of use. Opinion formation, though it now seems second nature, is in reality quite unnatural to the mind. It knocks the mind out of alignment with the larger celestial order.
Spirit, the essence and energy of creation, the unconditioned self, call it what you will…this is the "command and control" center, not the mind. The latter is useful as an instrument of perception, but goes out of its depth when it tries to devise actions and govern life based on the information it gathers. Responsive to spirit, the mind is useful and effective. But when it attempts to seize control and rule by opinion, individual and collective disintegration ensues.
Elections are nothing but glorified opinion polls
The election for president of the U.S. has occasioned a firestorm of opinion, sending pollsters and talk show hosts on a roll. But would it be possible simply to observe the fact of an election, neither supporting nor opposing any particular candidate or political platform, recognizing that at bottom all elections may be reduced to differences of opinion and can be anticipated as long as human beings continue to indulge their fatal fascination with opinions?
"But elections put people in positions of power and these people can make decisions that impact your life and the whole body of humanity. How could you not have strong opinions about this?"
OK, but if I let the liberal and conservative arguments and all of the passion associated with an election determine my own thought processes and motivations for action, if, in other words, I develop opinions, I would simply be compounding the discord that elections inevitably generate. There is absolutely no reason whatever for turning feelings or thoughts into opinions; it can only interfere with the healing and restorative cycle at work on Earth.
"Only with thine eyes shalt thou behold and see the reward of the wicked." Wise counsel from the Psalms. Observe what is happening, but don't rush in and try to figure out what is wrong and what can be done to put things right. Don't succumb to "opinionitis." Maintain your transcendent positioning.
The key to planetary healing
Is this an argument for aloofness and complacency? Am I suggesting that we retreat to a spiritual ivory tower to live in private bliss while the world goes to hell? Absolutely not! Few are more concerned that our troubled planet be healed than I and few more religiously follow current news events. But I would be totally useless if I left the only place from which healing comes. Plunging into the earth with the hope of sorting things out there we betray what is truly sacred. An eagle bound to the ground is less than an eagle.
Radio talk shows are particularly notorious for trumpeting opinions. Hosts and callers see them as opportunities to showcase their reasoned and deeply felt positions on government waste and corruption, defense spending, civil rights, campaign reform and the like. I listen to a lot of these shows, certainly not for the purpose of forming opinions or even of acquiring useful information that I can use to impress my friends with how much I know. I listen for one purpose only: to vibrationally invite all callers, hosts and listeners to come out of involvement with opinions.
No more talk shows: What a relief!
What would happen to talk shows if all opinion ceased? I, for one, wouldn't mourn their demise. News analysts, commentators, talk show hosts and assorted talking heads would be out of a job. How sad! But maybe there would be enough space on the air for the truth to be heard. Silence, even recorded silence, would be a blessed relief!
Someone suggested that "the trick is to hold opinions without letting opinions hold you." To which I'm tempted to reply, "Get real!" Not even a master equivocator or clever schizophrenic could pull this off. It's impossible. A person who holds opinions is held and controlled by opinions. The course of wisdom is to avoid them altogether.
Yes, I am aware of Gil Stern's sobering words in The Wall Street Journal: "Pity the people who have no opinion, for they shall go through life without a bumper sticker." It is a sacrifice I'm prepared to make. Life without opinions is possible; indeed, without opinions, life can thrive again.