The sustainability practices and programs at Sunrise Ranch are founded on this simple idea: Sustainable technology and agriculture are a result of sustainable human culture.
And for there to be sustainable human culture, there has to be a shift in consciousness—a shift in how we understand and experience ourselves and other people, and a shift in how we relate to the web of life around us. There has to be respect and understanding of the natural world that guides us if we are going to create sustainable technologies and agriculture. And there has to be a deep sense of the sacredness of all life.
Since its founding in 1945, Sunrise Ranch has been exploring these premises. The pastures have flourished with the utilization of natural farming methods. Today, we are a teaching and demonstration site for holistic management, an enlightened agricultural practice that mimics the movement of large-hoofed animals in nature. For us, that includes raising 100 percent grassfed beef, which we sell to customers in the Front Range of northern Colorado and serve in our dining room.

Sunrise Ranch is a beautiful natural area where wildlife flourishes. Bald eagles and blue herons, elk and wild turkey all visit our valley. The soil is alive with earthworms and healthy bacteria. Fox, coyote and deer have a home here.
There are many ways that people contribute to the sustainability practices and programs at Sunrise Ranch. They take a farm tour—a fun, family-friendly way to introduce young and old alike to our farm. They receive training and first-hand experience in one of the oldest permaculture gardens in the United States. They get their hands dirty as a farm intern. And for many people, they enjoy the fruits and vegetables grown here and the grassfed beef from cows raised here.
In 2014 and 2015, we purchased and erected five greenhouses on Sunrise Ranch. We are using natural methods to raise tomatoes, lettuce and other vegetables year-round.
We are both proud and humble about our progress to be fully sustainable. Proud of the fact that since 1945 we have never used chemical fertilizers or pesticides. Proud of the quality of food we grow and serve. Proud of our enlightened teaching around food and agriculture. And humble about the progress we want to make in so many areas—sustainable housing, energy and human systems, to name a few. Like many places around the world, we are a work in progress, eagerly showing the way for humanity.
Farm-to-Table
Sunrise Ranch features farm-to-table cuisine—we've got the farm and the table! We feature seasonal and locally produced fresh, whole food in our dining room. Whether referring to fruit and vegetable produce or animal products, it's simply better when it's fresh. With today's increase of genetically modified foods and mass food production, going straight to the source of your food production is often the only way to know exactly what you are getting. Farm-to-table supports family farms, organic farming initiatives and sustainable agriculture.
Farm-to-table essentially means that the food on your table came directly from a local farm and was prepared using raw, whole ingredients cooked from scratch. Chefs who practice farm-to-table concepts rely on fresh ingredients, often preparing the food only a few feet away from where it was grown. This affects both the taste of each dish and the nutritional content available in the meal. For every day that passes after harvest, there is a decrease in the nutritional content and life force in the fruits and vegetables produced.
We supply the Sunrise Ranch kitchen, first of all, from our own gardens and greenhouses, with eggs from our own pasture-raised chickens, and our own grassfed beef and lamb. When we have a need for food that we cannot provide ourselves, we supply our needs from our neighbors in the valley, Eden Valley Institute, which is operated by the Seventh-Day Adventists. When we can't supply our needs from in the valley, we look to local farmers here in northern Colorado. For food that is not available from any of these sources, we look to non-local sources.
We have been steadily increasing the proportion of food grown on Sunrise Ranch in the past decade.
Can you taste the difference between a freshly harvested tomato that was nurtured by a loving gardener and one that has traveled many miles and has been sitting on a grocery store shelf for days and days? Imagine that difference in every meal you make and eat.
Sunrise Cuisine
Sunrise Ranch provides meals for our conference guests and the Sunrise community. We purchase our chicken and pork from people we know who live in our area. We raise our own grassfed beef and lamb. We believe that freshness and personal relationships are the best quality controls we can provide. This system ensures that our food, from beginning to end, is honored and respected. Our food producers do not use hormones, antibiotics or pesticides. The vegetables we serve are either grown at Sunrise Ranch or purchased from small, local farms, as much as the growing season will allow.
Food Preparation
We use traditional wisdom in our menu planning to preserve the life force present in food. We use healthful foods, such as bone broth, homemade soups, legumes, leafy greens, raw vegetables, including sprouts, coconut milk, and homemade salad dressings. We do not use canola oil, and we limit desserts to a few times per week. We make most of our own bread and we make our own granola. Being a kitchen that serves the public, we keep the high sanitation standards of our local health department. We applaud the work being done by many people today to bring wholesome practices to food preparation. You will find this is always the case at Sunrise Ranch.
An Atmosphere of Love
For the Sunrise kitchen staff, the atmosphere of love is paramount. You can feel the atmosphere of gratitude as we cook, and we bring a spirit of blessing to the food and our guests.
Special Diets
We offer vegetarian, vegan, wheat-free, and dairy-free diets when requested at least two weeks before a conference. We can sometimes accommodate attendees with other dietary needs, including allergies. Please contact us in advance to inquire about any special arrangements. If we are unable to accommodate special requests, those guests will need to provide their own food.
Please contact us in advance of your arrival at 970-679-4200 if you have dietary needs beyond our generous selection of standard diets. Additional costs may apply.
Snacks
Coffee, tea, fruit and trail mix are served in the dining room for morning snacks. Afternoon snacks include fruit, a variety of cookies and/or other assorted goodies.
Guests Rave About the Food
People often comment:
"I could feel the love in the food, and it was so nourishing."

"Outstanding! Delicious, well-rounded and healthy."
– Coby | Gestalt conference

"The food here is the best I have ever eaten at a conference center. Thank you for the vegetarian options."
– Frances Bachelet | Actonics

"On a wheat-free, dairy-free diet, thank you for keeping me well-fed. The food was excellent! Very fresh. Whoever does the cooking or assisting really knows what they're doing and lives it! The attention to detail shows."
– Kathy Schermerhor | Vipassana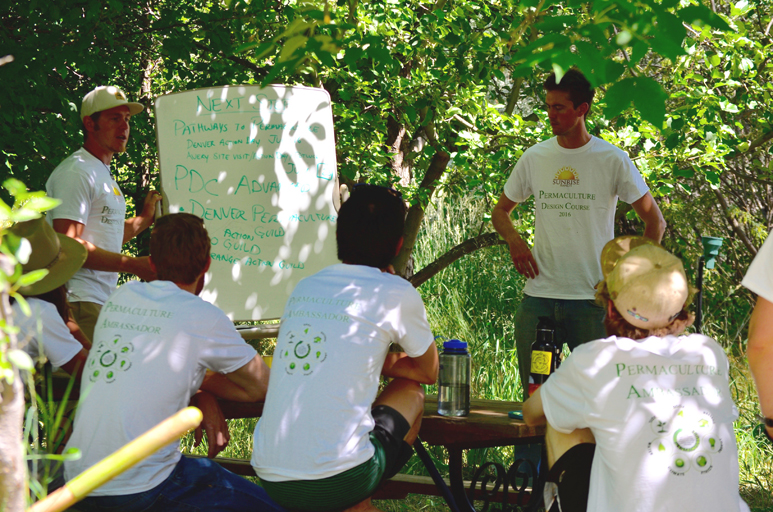 Permaculture Design Course
Permaculture is a holistic interpretation of humans' integration with their ecosystems. It is also a design science used to optimize the health of individuals, communities, our watersheds and all the varied species that live and share in the ecology. The value of permaculture is the holistic perspective in relationship to all the life forms involved in working with the land. The corporate relationship to agriculture has birthed a monoculture that is unsustainable and diminishes natural resources. Permaculture brings the awareness of interconnection and developed methods of enhancing effectiveness within the context of many things working together.
According to Bill Mollison, "Permaculture is the conscious design and maintenance of agriculturally productive ecosystems which have the diversity, stability, and resilience of natural ecosystems. It is the harmonious integration of landscape and people providing their food, energy, shelter, and other material and non-material needs in a sustainable way."
The philosophy behind permaculture is one of working with, rather than against, nature and allowing systems to demonstrate their own evolutions. Permaculture is a global movement that is providing solutions to many of the world's social, economic and ecological problems.
Sunrise Ranch is a teaching and demonstration site for permaculture principles. Get involved today by learning from local permaculture groups and workshops. Each one of us has the power to bring healing and harmony back to the land! Check our calendar for the next Permaculture Design Course being taught. For more information, contact Patrick Padden at ppadden@emnet.org or call (970) 999-4306.
Course Content
In this course, you will learn about regenerative design studies, full-loop waste systems, food-forest design and implementation, community-scale fruit and vegetable production, plant propagation, greenhouse operations, home- and community-scale composting, fractal-patterning application, water harvesting, pasture management, rotational grazing strategies and implementation, home-scale permaculture, food preservation and storage, social permaculture, and much more. We use the permaculture curriculum originally established by Bill Mollison and David Holmgren. To see an example of the course syllabus, click here: Sample PDC Agenda.
Facilitators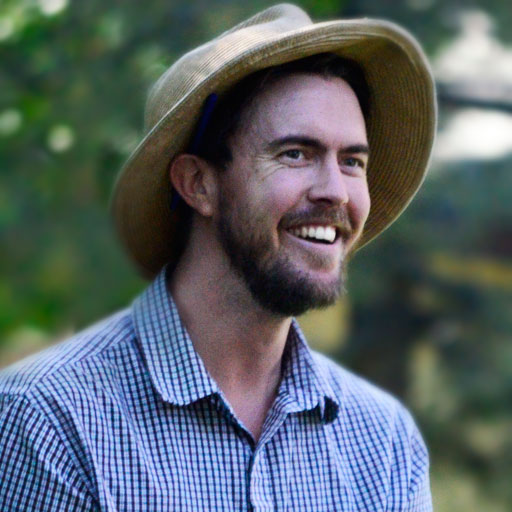 Patrick Padden, a graduate of Colorado State University, studied natural systems-building design in Namibia and urban food-forest implementation in Johannesburg, South Africa, in 2007. Patrick received his design certificate from the International Permaculture Design Course in Harare, Zimbabwe, in 2009 and is currently pursuing a master's degree in Integrative Eco-Social Design with Gaia University. After five seasons of producing naturally grown food for 80-plus people at Sunrise Ranch, Patrick is currently a practicing permaculturalist, consultant, public speaker and educator. Visit his website at paddenpermaculture.com or e-mail: ppadden@emnet.org.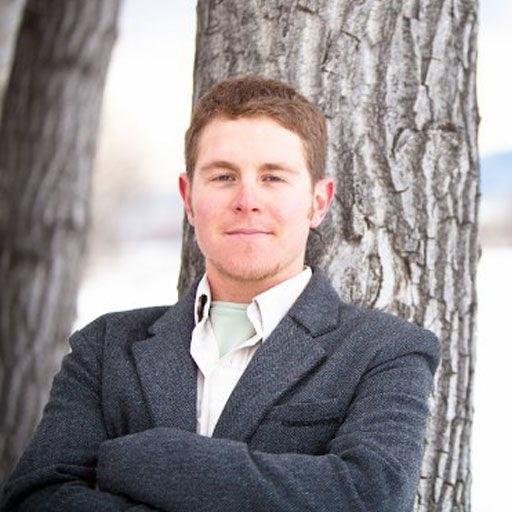 Avery Ellis is an Ecological Designer with a whole-systems approach to life. Avery was raised in New Jersey, the Garden State, by a master gardener. He has always felt a kinship with nature and the natural processes. He spent the past decade pursuing his passion for sustainability with experiences ranging from permaculture design to natural building practices, solar installation to biodynamic farming, ecological waste treatment to communication dynamics, and he loves to share his knowledge with the world. He holds a master's degree in Ecological Design and a Bachelor of Science in Biology. He studied permaculture in India in 2006, and in the Rocky Mountains he has been learning and practicing permaculture since 2010. He has earned several Advanced Permaculture Design Certificates (2012-2014) and obtained his Permaculture Teacher's Certificate in 2012. Integrating these skills into diverse businesses, he now focuses on designing ecosystems that serve humanity by mimicking natural processes. As an eco-entrepreneur, his business endeavors include: Colorado Greywater, Integrated Aquaponics, Backyard Revolutions, and Common Earth, in which he brings science and craftsmanship together in his designs and installations.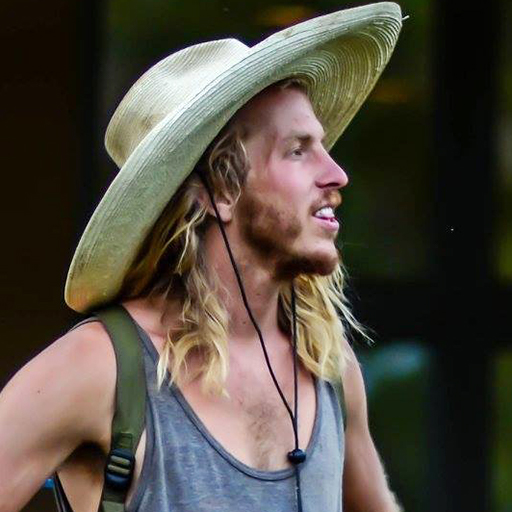 Stone Hunter is a biodynamic farming practitioner and consultant at Sustainable Settings Ranch in Carbondale, Colorado.
Born and raised at Sunrise Ranch, Stone attended River Song Waldorf School and later graduated from the International Baccalaureate program in Fort Collins, Colorado. After attending Evergreen State College and working on permaculture-based projects in Costa Rica and Panama, he began farming in 2013 at Happy Heart Farm in Fort Collins. In 2015, Stone began working at Sustainable Settings, where he completed a two-year North American Biodynamic Apprenticeship Program training with experience in dairy cattle operations, holistic grazing, grain cultivation, draft horse implementation, stone masonry, CSA gardening, green construction, natural beekeeping and more. Currently, Stone works with Sustainable Settings emphasizing the application of biodynamic techniques and permaculture designs, composting and livestock management, while he also teaches gardening at the Waldorf School on the Roaring Fork.
Fruit Orchard
Just 20 feet from the Sunrise kitchen is an experimental food forest packed full of rare species and admired as a biological treasure by modern-day permaculture enthusiasts. This food forest is also a fruit orchard, home to trees bearing apples, pears, apricots, cherries, peaches and plums. Several varieties of shrubs, herbs, vegetables and tubers grow there as well. It is a working example of permaculture and a productive ecosystem for Sunrise Ranch and the surrounding area.
History
The garden was first planted in the 1990s. Before the garden was planted, the land was used as pasture for grazing animals. John Cruickshank adopted the garden in the late 1980s and began to plant more understory plants. He also started a nursery on the west side of the garden (many plants that were intended to be replanted elsewhere on the property still remain, which explains the high density of trees on that side). In 2010, the paths were redone with cardboard and wood chips; Soma Hunter hosted an event called Slow Down and Create, and a monument depicting the astrological birth chart of Sunrise Ranch was built in the northwest corner. In 2014, participants in Patrick Padden's Regenerative Agriculture Studies course built a cob mermaid statue on that monument. They also helped revive parts of the permaculture garden for more robust food production in the following years.
What Makes It a Permaculture Garden?
Guilds — The plants are consciously arranged in a guild, or in such a way that they may positively affect one another. In the permaculture garden, valerian, comfrey and burdock unlock nutrients from deep within the soil and make them available to other plants while choking out grasses and retaining soil moisture. Guilds are often self-fertilizing and need very little supplemental irrigation once established.
Multiple layers — The garden occupies multiple layers in space, which increases its potential yield. For example, the fast-growing black locust tree provides a canopy for an apple tree and a smaller Nanking cherry tree. Black locust produces incredibly dense wood and fixes nitrogen into the soil.
Biodiversity — The garden is a natural habitat for a wide variety of wildlife and is becoming more complex and biodiverse as a result of animals bringing in and spreading seeds.
Course Content

Click to see an example of the course syllabus and Sample PDC Agenda.


---
Holistic Agriculture
Holistic agriculture is a foundational principle for working with the natural land and raising plants and animals. Holistic management is a system of visioning, decision-making and land management that ensures our actions will be ecologically, socially and economically sustainable. "Holistic" looks at the whole picture rather than fragmenting the parts into separate systems. All of nature is connected and one thing always affects another. Land stewardship is an important part of building health instead of battling disease.
Sunrise Ranch practices holistic agriculture management on our diverse multi-species farm, with grassfed cattle and lamb and pastured chickens. We practice animal husbandry, pasture and livestock management, rotational grazing and stress-free livestock handling techniques, as well as coordinated watering techniques, water treatment and processing and general sustainability practices. On our land are thriving communities of elk, deer, coyotes, turkeys, eagles, geese, rattlesnakes, bobcats, and a few bears and mountain lions, which all contribute to the whole.
The application of holistic agriculture practices can create a work culture that trusts nature, honors diversity, welcomes creativity and respects wisdom and experience. Sunrise Ranch embodies this through the Farm/Garden Program, where work and rest is balanced in a task-oriented approach to work in a time-oriented world.
Although we are not certified organic, our practices meet and go beyond USDA Organic Standards. Come visit our farm and learn firsthand that there are:
No chemical fertilizers
No chemical pesticides
No chemical herbicides
No added hormones
No antibiotics
Beyond USDA Organic Standards:
Increasing biodiversity and decreasing bare ground
Ensuring that minerals present in our soil are cycling in our ecosystem efficiently
Building soil and ecosystem health
Sunrise Ranch has never used chemicals or fertilizers on the land
Greenhouses & Garden
Though the summer and fall months produce bountiful harvests in Eden Valley, growing food in winter and spring can be challenging. For years, Sunrise Ranch used its single, small greenhouse to grow as much food as possible, but cold weather remained an obstacle. Fortunately, in 2014, Sunrise Ranch acquired almost 15,000 square feet of greenhouse space to extend the growing season.
The greenhouses were manufactured by Colorado-based Nexus Greenhouses and purchased from a grower in Weld County. Over a period of six months, Sunrise Ranch community members dismantled the setup and brought the equipment to Sunrise Ranch. Reconstructing the materials took several more months, but the result was five large greenhouses ready to grow!
Special features of the greenhouse include evaporative cooling, a boiler for radiant floor heating, overhead heating and a power system outfitted for supplemental light ballasts for the plants during the off season. The fluorescent lights could potentially be replaced with LED lighting as a way to conserve energy. Solar and wind power could also replace the traditional gas heating.
The old greenhouse remains standing as a seed-starting greenhouse, which allows us to maximize our space in the five big greenhouses for transplanting and growing. Also, in the small greenhouse, interns may learn how to operate a full-size greenhouse with projects such as seed collection, sprouting and transplanting.
---
Philosophy & Practices
We believe that as human beings we are meant to thrive. We believe that the natural order of this planet is designed to support us. But humanity as a whole has stepped out of that natural order by a lack of acknowledgment and respect for the rest of Creation and for the Beingness of all things. We believe that we thrive as human beings when we acknowledge Universal Being in all of nature, in other people and in ourselves.
True sustainability springs from these simple truths. And while we describe them as what we believe, we know that enlightened people around the world understand these same truths in their own way.
Our approach to sustainability at Sunrise Ranch is to seek to follow the natural order in all things. We celebrate the work of such leaders in sustainability as Allan Savory, who developed holistic management based on these same ideas; Joel Salatin, who embodies these practices; and Sally Fallon Morrell, who teaches traditional food preparation through the Weston A. Price Foundation; and author Michael Pollan. And we deeply appreciate the courage of people like Foster Gamble and those involved in the Breakthrough Energy Movement.
We are pleased to report that nature flourishes when we relate to it with care and respect. There is a great abundance of birds here and wild animals of so many kinds: elk, deer, turkeys, coyotes, foxes and many more, which, along with the plants, trees, insects, sunshine and rain, all contribute to this thriving ecosystem.
The movement toward sustainability is a journey. We are on that journey with people around the world who are seeking wisdom in the middle of so much in our world that is unsustainable—war, carbon-fuel energy, fracking and the chemically based agribusiness that has so dominated the production of food in the United States. With an approach that begins with honoring Universal Being in all Creation, we are finding ways to live in harmony with our earthly home.
Our Approach to Raising Beef
We believe in the approach that building health is better than fighting disease. We had been finishing 1-year-old, mostly Beefmaster, Angus/Limousin, Charolais and Hereford cattle on our 120 acres of non-sprayed irrigated pasture; but in 2014, we began building our cow/calf operation, starting with breeding our 13 heifers with a Black Angus bull. We maintain a sustainable herd of 30 cows, bred annually via artificial insemination, which keeps our operation self-sustaining and healthy.
We ensure that we know about the herds that our animals come from, and that they are they are fed only grass from our pastures during the summer and a grass/alfalfa mix hay that we produce or buy locally in the winter, have had no antibiotics, no steroids and no added hormones before arriving on our property. The only supplement they receive once on our property is access to natural salt and mineral block as needed.
We move our cattle often using rotational grazing methods so that our pastures stay as healthy as possible. We use low-stress stock handling techniques, usually just calling the cows so they follow. Scotch, a farm horse, is a recent addition to the Ranch, and he helps with moving the cattle, as well.
Double J and Steving Meats
We have our cows slaughtered at Double J Meat Packing in Pierce, Colorado, and Steving Meats in Kersey, Colorado, both locally owned and USDA-approved processors. They dry-age our beef for 21 days and then vacuum-pack the cuts. We have chosen these facilities because they have skilled employees who treat our animals humanely and slaughter small numbers of animals each day, compared to larger corporate facilities that butcher hundreds of animals per hour.
Our Approach to Gardening
Our vegetables are grown on 5 acres that have been maintained with compost and manure since 1945. We rotate our vegetable patch with annuals, pasture and fallow to ensure proper health of our soil. We are experimenting with some companion planting to further increase the health of the biology in our soil and to ensure continuity of habitat for predator species of insects, which help with pest control. We start our own seedlings in our greenhouse.
Our Approach to Work
We grow healthy, tasty food using realistic time management, focused energy and attention. We share with others the rhythms of farming and promote a task-oriented approach to work in a time-oriented world. We balance work and rest. We create ways for people to participate in and support the farm.
We profit from livestock and crops. We create a work culture that trusts, welcomes creativity and fearlessness, and honors wisdom and experience. We invest in teachers for the farm. We create appropriate social activities. We dedicate time to maintain equipment and grounds. We engage in conscious, proactive land stewardship.
Nutritional Benefits of Beef from Grassfed Cattle
Beef from grassfed cattle contains 3-6 times the Omega-3 fatty acids of that from grain-fed cattle. These fatty acids are important because they are associated with lowering the risk of cardiovascular disease, cancer, arthritis, Alzheimer's disease and Attention Deficit Hyperactivity Disorder (ADHD).
Beef from grassfed cattle contains 3 to 5 times the amount of conjugated linoleic acid, which has been shown to help reduce the risk of cancer, especially breast cancer.
Grassfed cattle produce meat with more minerals and micronutrients, as well as higher levels of vitamins. One study found that beef from grassfed cattle had four times the vitamin E of that from grain-fed cattle.
---
PER 100 GRAMS: GRASS-BASED DIET GRAIN-BASED DIET
*Source: University of Nebraska at Lincoln Institute of Agriculture and Natural Resources
Omega-6
Fatty Acid
0.36g 0.56g
Omega-3
Fatty Acid
0.12g 0.09g
Omega-3 : Omega-6 Ratio 1:3
(The ideal ratio) 1:6