This Week's Quotation:
To be grateful is to recognize the Love of God in everything He has given us—and He has given us everything. Every breath we draw is a gift of His love; every moment of existence is a grace, for it brings with it immense graces from Him. Gratitude, therefore, takes nothing for granted, is never unresponsive, is constantly awakening to new wonder and to praise of the goodness of God. For the grateful person knows that God is good, not by hearsay but by experience. And that is what makes all the difference.

~ Thomas Merton
Gratitude Fest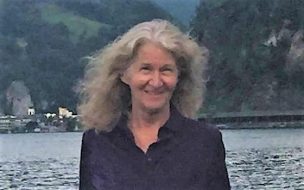 Will you join me in having a gratitude fest? Let's work up our appetite for all of life's wonder and graces. From the perspective of Heaven, everything is a delightful display of cosmic creation: a dance of light, energy, and matter. Every time we say thank you! We are transmitting a celebratory YES! to life.
I get it if you think that's coming a bit from la-la land. A loving, grateful mind is often a challenge to sustain. This tends to be especially true during times of profound and precarious change. Yet it's worth giving a daily practice of gratitude a try because it imbues our lives with a potency that is not of this world. And there's no better day than Thursday to begin.
Why is that? Thursday is the day of the week that resonates with expansive Jupiter. Gratitude sets up a powerful force field of attraction, and the cosmic amplifier, Jupiter, will expand on whatever has the focus of our attention.
Whenever I'm struggling to get my gratitude on, I remember that I arrived here on Earth as an explosion of ecstatic gratitude and twinkling hallelujahs, eager to participate in this co-creative human adventure. That inspires a gratitude jubilee and reopens my eyes to the gazillion of wondrous ways I am blessed. More please! Thank you!
Life provides us with an abundantly diverse buffet of possibilities to choose from to contribute to our gratitude fest! I'd love to hear your stories about how gratitude has prospered your life with more and more things for which you are thankful.
About Open Windows
We, the authors of this blog, dedicate it to the transparent exploration of the world's sacred scripture and enlightened spiritual thought. We believe that the original inspiration of all faiths comes from a common source, named and revered in a myriad of ways. With that understanding, the innumerable symbols, beliefs, and practices of faith cease to divide. They become open windows to a common reality that inspires and unifies us. We find deeper insight and nourishment in our own faith and from the expression of faith from others.
We hope these weekly quotations and meditations speak to your heart and soul.