This Week's Quotation:
If our hearts and actions are inspired by charity, by divine love, then our communication will be touched by God's own power. Love is the only light that can constantly illuminate a world grown dim.

~ Pope Francis
Carrier of Love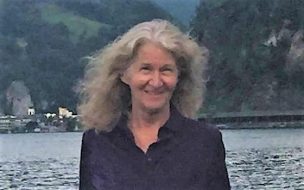 Goodwill is contagious. Peace is contagious. Love is contagious. Simple acts of kindness ripple out to bless all that exists.
What happens when love goes viral? A tsunami of love washes over our planet.
No day like today to commit to being a carrier. Love is the ingredient that adds joy and freshness to the status quo. Engage what tickles your circuits and feeds your mojo. You are Love, looking for ways to express. You are a possibilitarian, eager to cultivate love in every circumstance.
The tides are changing on our planet. We need each other to navigate the stormy seas. We are all in this together to cultivate the love our soul knows is the essence of our being. Let us allow that sacred truth to flood our consciousness and ground into our humanity.
It's a defining moment. It's "yes to Love!" time. As the velveteen rabbit learned, only love makes us real. So, let's get our shine on and light up the heart of every person and circumstance we meet. Let's all be carriers of love!
About Open Windows
We, the authors of this blog, dedicate it to the transparent exploration of the world's sacred scripture and enlightened spiritual thought. We believe that the original inspiration of all faiths comes from a common source, named and revered in a myriad of ways. With that understanding, the innumerable symbols, beliefs, and practices of faith cease to divide. They become open windows to a common reality that inspires and unifies us. We find deeper insight and nourishment in our own faith and from the expression of faith from others.
We hope these weekly quotations and meditations speak to your heart and soul.