This Week's Quotation:
Beloved, let us love one another: for love is of God; and every one that loveth is born of God, and knoweth God.

1 John 4:7
The Choice for Love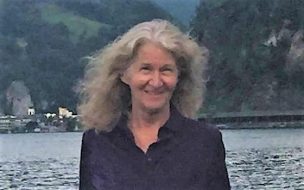 Choosing Love endows us with our superpower. Love is Divine power. There are so many examples of polarization crying out for Love in our world. It's just life inviting us to remove all obstacles to love. How? By seeing from the perspective of heaven. By seeing love where it appears not to be.
Once we've had a direct experience of knowing with certainty in our heart that we have the power to create a profoundly awakened and truly extraordinary life, well, that changes everything. We become custodians of that Truth. We learn to welcome what's divided into the God Field where there's no order of difficulty. We know to open our heart, bring love, unity, and integration. We know that God's Field is where we celebrate the diversity in wholeness and where we rise up together. How does it get better than that?
Our faith and our power of choice are the power of creation. Every moment is a precious gift. Be in the mystery, knowing you are a reality-creating being. You are a genius and a walking miracle. You are just like the sun. Beam and radiate your beautiful light without concern for results. The Force is with you!
About Open Windows
We, the authors of this blog, dedicate it to the transparent exploration of the world's sacred scripture and enlightened spiritual thought. We believe that the original inspiration of all faiths comes from a common source, named and revered in a myriad of ways. With that understanding, the innumerable symbols, beliefs, and practices of faith cease to divide. They become open windows to a common reality that inspires and unifies us. We find deeper insight and nourishment in our own faith and from the expression of faith from others.
We hope these weekly quotations and meditations speak to your heart and soul.