This Week's Quotation:
God is in everything I see because God is in my mind. Nothing is separate. I am determined to see as God sees. The salvation of the world depends on my reversal of thinking. In my determination to see clearly, true vision is given to me.

A Course in Miracles, Lessons 20-30
True Vision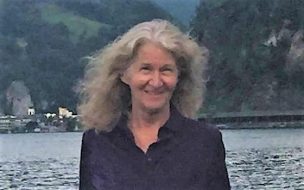 Do you feel it too? Life is offering us a perceptual upgrade. It's an opportunity to overcome the human habit of thinking in either/or and right/wrong terms. The mind is a precious resource when it transcends duality and perceives holistically.
I often have to remind myself to shift my perspective. I know that I am seeing through the lens of polarization anytime I feel frustration or distress. I ask myself, How would I see this if I perceived it as a golden opportunity to rise above the tyranny of the mind's habitual judgments and polarized perceptions? What limiting beliefs and assumptions are interfering with my seeing this from the perspective of heaven?
That's a helpful practice. It takes effort and persistence. But it's worth it. I see that we don't have to alter the world to be and create peace. All we need to do is alter our perceptions. Then we are given true vision and the ability to see the divinity in all of life. I'm eager to blaze new perceptual frontiers that make holistic seeing my new normal. How about you?
About Open Windows
We, the authors of this blog, dedicate it to the transparent exploration of the world's sacred scripture and enlightened spiritual thought. We believe that the original inspiration of all faiths comes from a common source, named and revered in a myriad of ways. With that understanding, the innumerable symbols, beliefs, and practices of faith cease to divide. They become open windows to a common reality that inspires and unifies us. We find deeper insight and nourishment in our own faith and from the expression of faith from others.
We hope these weekly quotations and meditations speak to your heart and soul.