This Week's Quotation:
Above all the grace and the gifts that Christ gives to his beloved is that of overcoming self.

~ St. Francis of Assisi
Overcoming the Personal Self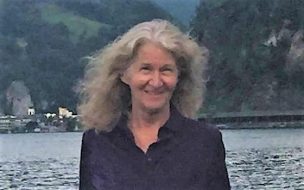 Transcending the personal self and its history is the path to expressing our authentic being. Yet, let's not kid ourselves. Being human is messy business. It takes conscious and persistent effort to clear away the inauthentic yuck that collects inside us over a lifetime. Yet, what more important work is there to do?
All sorts of stuff gets stored inside us as we experience our human life. Fears, insecurities, guilt, and grief (to name a few), that we don't want to deal with or are unable to deal with at the time. It takes self-honesty and a willingness to see when something "out there" triggers the icky stuff to the surface.
So, something happens that disturbs us and draws our consciousness to investigate. What do we do about it? We exercise one of our superpowers—our free will. We choose to witness what is happening instead of reacting to what is happening. It's a conscious decision to breathe, relax, release and allow it to pass through us.
We need to be compassionate witnesses, free of judgment. We want to avoid getting snagged in the "how and why" it came to be. If we suppress, resist, or identify with it, we feed the pattern.
When there are unresolved wounds and fractured experiences inside us, they interfere with receiving uninhibited life force from our Creator. To clear obstructions to the flow, we don't have to fix anything. All we need is the willingness to witness it honestly, breathe, relax and release. That frees our life energy so it's humming hallelujah again.
About Open Windows
We, the authors of this blog, dedicate it to the transparent exploration of the world's sacred scripture and enlightened spiritual thought. We believe that the original inspiration of all faiths comes from a common source, named and revered in a myriad of ways. With that understanding, the innumerable symbols, beliefs, and practices of faith cease to divide. They become open windows to a common reality that inspires and unifies us. We find deeper insight and nourishment in our own faith and from the expression of faith from others.
We hope these weekly quotations and meditations speak to your heart and soul.