This Week's Quotation:
The voice of my beloved! behold, he cometh leaping upon the mountains, skipping upon the hills.

~ Song of Solomon 2:8
The Rapture of Being Alive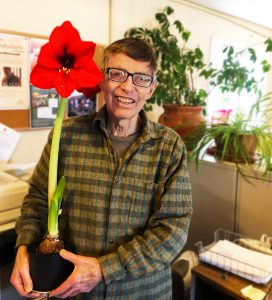 No, 2022 is not a leap year, and yet can we not inwardly leap for joy to herald the coming of a new year and all of the extraordinary adventures of life that the year will unfold for us? Indeed, as one poet put it, "the rapture of being alive," the moments of sheer ecstasy that often surprise us as we float graciously through another day.
We are surely the lucky ones, to be incarnate in this body of flesh and able to sample all of the sights, smells, sounds, tastes and other physical sensations combined with the thoughts, feelings and the ineffable essences that well up from the deepest recesses of the soul, all of which may visit us daily as we walk from place to place on this sacred Earth.
I understand from studies of ancient literature that there was once a pristine garden state called The Motherland where the human body was considerably lighter than it is now and human beings were able to approximate the sensation of "leaping upon the mountains and skipping upon the hills." Alas, that time is gone.
But wait! The Beloved is still here, in me and you! And as we give voice and expression to that inner urge to skip and leap, the garden state returns!
About Open Windows
We, the authors of this blog, dedicate it to the transparent exploration of the world's sacred scripture and enlightened spiritual thought. We believe that the original inspiration of all faiths comes from a common source, named and revered in a myriad of ways. With that understanding, the innumerable symbols, beliefs, and practices of faith cease to divide. They become open windows to a common reality that inspires and unifies us. We find deeper insight and nourishment in our own faith and from the expression of faith from others.
We hope these weekly quotations and meditations speak to your heart and soul.