This Week's Quotation:
Ye are the light of the world. A city that is set on an hill cannot be hid. 

Neither do men light a candle, and put it under a bushel, but on a candlestick; and it giveth light unto all that are in the house.

Let your light so shine before men, that they may see your good works, and glorify your Father which is in heaven.

Matthew 5:14-16
Radiate Your Brilliant Light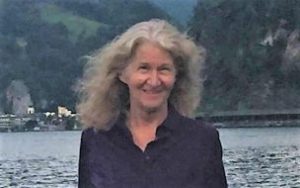 Light is a significant theme in all sacred Scripture. The light refers to the spark of God that dwells inside us. In Seven Steps to the Temple of Light this is described as Radiance, the ever-expanding Essence of the Creator made manifest in the human body. Radiance is the Presence made visible in the world of physical things, that I AM THAT I AM may be known (pg. 11). When we remember this, it fills us with the faith and strength to face whatever is before us.
When you radiate your brilliant light, you bear witness to the truth of Love and God. Yet, we might hide our light at times or even temporarily forget it's there. It's good to remind ourselves often that by letting our light shine, we encourage others to shine with us. Life is great fun when everyone is radiating!
None of us is separate. Everything shares the purpose of our Creator. God is in everything. A practice I use when my light feels to be dimming is to look about my surroundings and remind myself, God is in this water I'm drinking, God is in this food I'm eating, God is in the wind, and the leaves falling from the trees. God is in this person before me. God is in everything I see because God is in my mind.
I am Holy. You are Holy. Through our Holiness, our Light shines brilliantly and radiates the love of God so it is made manifest and available to all. Let love radiate without concern for results.
---
Mindful Explorations
Do you recognize the difference between when your light is shining brightly and when it feels as if it's dimmed? What practices do you have in your spiritual tool bag to support you in radiating your beautiful light or to reignite your light if it feels to be dimming?