This Week's Quotation:
We are what we think. All that we are arises with our thoughts. With our thoughts, we make the world.

~ Buddha (Suddhartha Gautama)
Mind and Breath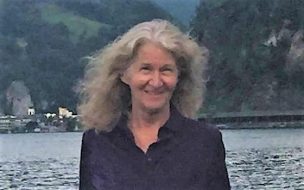 One of the greatest challenges I've confronted on my spiritual journey has been disciplining my mind. Maybe you can relate. Scientific research demonstrates the average person has over six thousand thoughts per day and that 80-95% are negative and repetitive thoughts! Therefore, having tools that support a calm and pure mind will undoubtedly have a positive influence on the quality of our lives.
Recent scientific research supports what has been claimed by Yogis and Buddhists for thousands of years: our mind and breath are irrevocably linked. The mind follows the breath.
There are many different breathing techniques that can be used. Slow, deep, diaphragmatic breathing (called paced breathing) uses neural networks in the brain linked to emotion and is a powerful tool for restoring emotional equanimity. Another option is alternate nostril breathing. It has been shown to positively influence blood pressure, heart rate, and vital capacity.
For managing stress, the HeartMath institute recommends you take slow, deep, heart-focused breaths. This simple act of imagining your breath coming in and going out from the area around your heart calms and brings order to your nervous system.
Attentional breathing is a powerful tool for supporting us in managing our thoughts and moods. Bringing more awareness to our breathing helps us to increase awareness in other parts of our life as well. Old habits of separation and judgment don't have to die miserably, they will just dissolve when they are no longer given thought energy. Remember, thoughts and emotions are ephemeral and you are that which abides. Just slowly and deeply breathe into that beautiful truth!
About Open Windows
We, the authors of this blog, dedicate it to the transparent exploration of the world's sacred scripture and enlightened spiritual thought. We believe that the original inspiration of all faiths comes from a common source, named and revered in a myriad of ways. With that understanding, the innumerable symbols, beliefs, and practices of faith cease to divide. They become open windows to a common reality that inspires and unifies us. We find deeper insight and nourishment in our own faith and from the expression of faith from others.
We hope these weekly quotations and meditations speak to your heart and soul.