This Week's Quotation:
If you are seeking, seek us with joy, for we live in the kingdom of joy.
Do not stray into the neighborhood of despair. For there are hopes: they are real, they exist.
Do not go in the direction of darkness—I tell you: suns exist.
Your task is not to seek for love but merely to seek and find within yourself everything that you have built against it.
~ Jalal-ad-Din Rumi
Ebbs and Flows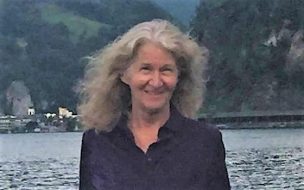 Most of us have experienced moments of great clarity and joy—moments where we feel tapped in, tuned in and turned on by our authentic being—an individuated expression of the Divine Creative Intelligence. And we also have moments where we feel sad, angry, frustrated, discouraged or ill—moments that lend to an experience of feeling separate and disconnected. Oh, life's ebbs and flows. Sometimes we feel up, sometimes we feel down, and sometimes we feel all over the place.
This ebb and flowing is a natural facet of the human condition. Yet, what often accompanies these changing inner states doesn't have to be. That is changes in our attitude, disposition, and behavior. It's easy to love life and others when we feel good and not so easy when we are having a hard time and not feeling so great. There's no judgment. Just a recognition of a facet of our human experience most of us share.
I suspect we all aspire to feel good all the time and engage in spiritual practice because it supports our ability to show up and respond to life and others with greater love and appreciation. That feels good! So, maybe you desire, as I do, to create a disposition and attitude toward life that is not dependent on our human state of being so that we are profoundly present and available regardless of what is going on inside or outside ourselves.
The Divine Intelligence that we make contact with during our deepest spiritual experiences needs me and you to identify with it, embody it, express it and act like it—to live our life aligned with Divine values, motivations and perspectives. We are encouraged to strive to embody the most real and true being we are, even as we can't know what we will become since sacred dimensions cannot be contained by the human mind or known with our five senses.
I recognize that this requires a shift in identity that alters our entire orientation to life. It requires transcending all our human default programming, so our consciousness runs on the operating system of God or Divine Creative Intelligence. We cease thinking of ourselves as a personality, body and mind. We commit to fully embody the sacred dimension of our being in all circumstances. Our first point of reference becomes our divinity instead of our humanity. Our relationship to our personal thoughts, feelings, circumstances, and the body's aches and pains is founded in our sacred divine identity.
I know. HUGE. No less than a metamorphosis of the human condition. I'm certain the caterpillar understands the fear this engenders in the human personality. The butterfly is our inspiration for what is possible if we surrender to the process.
We only need to remember that we can choose either love or fear in response to any circumstance. We have the free will to respond however we choose, even if we don't have control over the ebbs and flows of life. Let's stay awake and welcome the dissolution of the waveforms of antiquated information our brain continues to accept as truth. Let's trust our hearts and love into the answers.
About Open Windows
We, the authors of this blog, dedicate it to the transparent exploration of the world's sacred scripture and enlightened spiritual thought. We believe that the original inspiration of all faiths comes from a common source, named and revered in a myriad of ways. With that understanding, the innumerable symbols, beliefs, and practices of faith cease to divide. They become open windows to a common reality that inspires and unifies us. We find deeper insight and nourishment in our own faith and from the expression of faith from others.
We hope these weekly quotations and meditations speak to your heart and soul.