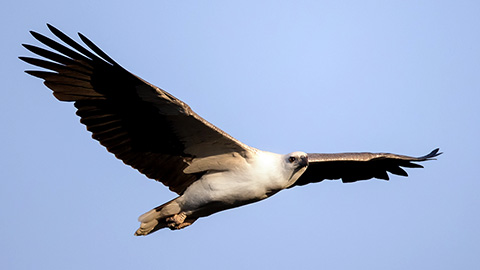 By Jerry Kvasnicka
In the 1988 Presidential election year I found myself employed as the campaign manager of a friend of mine who was running for president of the United States under the banner of the Human Party, an alternative party he founded that was designed to embrace people of all political viewpoints and parties. The two of us were touring the country giving public talks and doing radio, television and newspaper interviews. A lot of people around the country were responding positively to our idealistic vision of an all-encompassing party, but we ran into resistance at a university in southern Florida.
The students were from various Latin American and European countries. While they were quite willing to question and even abandon their political loyalties, they stubbornly clung to their respective cultures, even seeing our campaign as an attack on their cultural backgrounds. After a long and exhausting question-and-answer session, it became clear to us that these students were so entrenched in their cultures that there was simply no way of opening them up to a more expansive perspective.
Does my culture determine who I am?
Our experience certainly convinced me that culture and its corresponding mindsets can be quite limiting, at times even prohibiting movement into more integrative patterns of thought and action. Cultural conditioning can foster a kind of addiction; it becomes the equivalent of a drug that one must have to preserve a sense of personal identity and stability. It seems that many people are not able to define who they are without reference to culture.
I believe my great-grandfather, Vaclav Kvasnicka, came over from Czechoslovakia sometime in the 1800s. I understand that my ancestors were brewers of kvas, a fermented bread beverage, quite alcoholic, still popular in Russia. My grandfather, Albert Kvasnicka, didn't attempt to carry on this trade in the U.S. Instead, he became a wheat farmer. He also learned English and adopted American ways, pretty well abandoning the culture of his forebears. Nor do I know anything about making kvas and I don't speak any Czech. So I guess I'm culturally free to this extent.
American political culture
Yet there are many other forms of cultural conditioning to which I and all of us have been exposed. American culture, eclectic as it is, is still a culture. Particularly during an election year many people become involved and even embedded in U.S. political culture, vigorously promoting liberal or conservative candidates and ideologies. The ferocity with which they hold to these positions is equivalent to religious fervor, strikingly evident at political debates and campaign rallies.
Religion is another form of culture. Believers cling to their beliefs, traditions, holy books, rites, rituals and holy places with almost unimaginable zealotry. Apparently they cannot conceive of life without these cultural supports. Christian and Islamic fundamentalism are examples of how all-consuming this kind of fanaticism can be.
Facebook culture
Another kind of culture has emerged with the rise of the Internet. Social networking sites such as Facebook and Twitter provide what amount to second lives for many people. And, by the way, there is a computer program actually called Second Life that allows a person to live in a "3D virtual world where users can socialize, connect and create using free voice and text chat." It is intended to be more engaging than real life. A couple of years ago I became a Facebook member and soon realized I could spend entire days responding to all the traffic coming to me and could be totally swallowed up by Facebook culture. So in what seemed to be a desperate move to preserve my sense of reality and sanity, I clicked on the Unsubscribe link.
Finally, I would mention a culture that stirs the emotions and engages the devotion of human beings almost more than any other. I refer to sports and athletics, also the "fitness craze." In Colorado we have "Bronco mania." For decades the lives of my parents were dominated by the fortunes of the Denver Broncos football team. My father painted a pickup truck bright orange and blue, plastered it with Broncos paraphernalia and led Broncos parades around the state. They also had lunch at the home of Broncos coach Red Miller and his wife. I seem to have inherited something of this mania, finding it challenging to watch a Broncos game without getting swept up in the emotional frenzy.
The cult of fitness
Football culture is just one of the sports cultures. There is also baseball culture, basketball culture, hockey culture, golf culture, tennis culture, skiing culture, surfing culture, bowling culture, track and field culture, gymnastics culture and, as noted above, physical fitness culture. The latter has spawned a whole industry of fitness equipment, diets and exercise programs. I think it would be difficult to find anyone in the industrial countries of the world who is not at least partially immersed in this pervasive health culture.
As the symbol of the Human Party, my friend who was running for president selected the golden eagle. I wrote a poem called "The Golden Eagle" for our campaign newsletter. Here are the last three verses:
The red tape, the petty bickering,
All the stuff of earth-bound politics,
Are but meat for this bird,
Symbol of love's consuming fire.
Symbol also of being that transcends
The rise and fall of human affairs,
And acts less to please the part
Than benefit and bless the whole.
Look up! Behold, the golden eagle,
In whom all may find identity and union,
And together birth a new America,
A new world.
Can a similar stance be taken with respect to human culture? Can we somehow soar above it all, breaking out of cultural compartments into the freedom and vast perspective of the Whole? It is possible to one whose self-definition is no longer enclosed in these compartments but has risen into what I would call the truth of Universal Being, the power of creation at the very core of every human being. Recognizing that this is our very nature, our essence, is it really so difficult to allow our consciousness to enlarge enough to accommodate this transcendent stance?
God culture
Whatever the word "God" means to you, could you conceive of God being stuck in some human culture? I trust not. God's vision is all-encompassing and His presence ubiquitous. God culture embraces and transcends all cultures. Well then, we who are made in the very image and likeness of God and appointed as God's representatives on Earth were made for God culture. In true identity this transcendent culture is the culture most natural to us.
As such, we are what I would call "cultural creatives," as opposed to a "cultural compulsives." The latter can easily become addicted to one or more human cultures. The former, being fundamentally identified with God culture, see with transcendent vision and encompass the whole of heaven and earth.
In human culture but not of it
As we maintain this comprehensive positioning, we are culturally free—free to move in and out of all human cultures at will, without danger of slipping into identity with any of them. We may relish the uniqueness and beauty of human diversity, even deeply engaging in it, while always retaining our essential unity with the culture of the Creator. In other words, we may be in any human culture but are always of God culture.
Here on Sunrise Ranch where I live, we offer a week-long class called "From a High Place." In fact, the class is currently in session as I write this. This is a high place in consciousness that is attained as we recover our true identity as agents of creation. From this exalted space the landscapes of human cultures are seen to spread out below, cultures that we enter at will and use in sacred service, yet always in our core soaring above it all in the exhilarating air and culture of Universal Being. And, by the way, it is only from here that world transformation may unfold.