This Week's Quotation:
There is a psychospiritual disease of the soul that originates within ourselves, and that has the potential to destroy our species or to wake us up, depending on whether or not we recognize what it is revealing to us. Indigenous people have been tracking this 'psychic virus' for many centuries, calling it 'wetiko' in Cree (windigo in Ojibwa, wintiko in Powhatan), a term that refers to a biologically wicked person or spirit who terrorizes others by means of evil acts. Paradoxically, in descending into the depths of the unconscious in order to deal with the prima material of the shadow, we are simultaneously on the path of ascending to the truly real as we become introduced to the higher-dimensional light worlds of spirit.

Paul Levy, Tibetan Buddhist and author of Wetiko: Healing the Mind Virus that Plagues Our World


Wetiko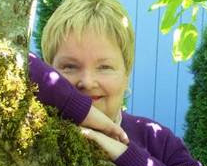 When Native Americans (both North and South Americans) first encountered 'very different peoples from other parts of the world,' they thought many of them had a terrible 'virus' of selfishness that they called wetiko.  They felt certain that there was something wrong with the way these individuals behaved. They were often self-centered, cruel, and had a voracious desire to take everything they wanted—they had no respect for the indigenous people.
The psychologist, Carl Jung, called this set of behaviors the shadow, which is an archetype of the collective human unconsciousness.
If we have wetiko behaviors and beliefs within us, what brings them out? Fear, frustration, change, self-centeredness—there can be a myriad of things.
Certainly, for the past few years, we have had plenty of reasons to have our fear and frustration triggered. Our world has changed significantly. People may have felt pushed or frightened into behaviors that they would never have displayed in the past. 
And now, does it seem like people are beginning to pull back together, to look at the world and think, how do we make this better and remember to care for each other with empathy, love, and warmth?
It feels that way to me—we don't have to have any 'virus' forever, including wetiko. We are filled much more with love than anything else. In fact, in the course of life, the truth is, love is all there is!
About Open Windows
We, the authors of this blog, dedicate it to the transparent exploration of the world's sacred scripture and enlightened spiritual thought. We believe that the original inspiration of all faiths comes from a common source, named and revered in a myriad of ways. With that understanding, the innumerable symbols, beliefs, and practices of faith cease to divide. They become open windows to a common reality that inspires and unifies us. We find deeper insight and nourishment in our own faith and from the expression of faith from others.
We hope these weekly quotations and meditations speak to your heart and soul.