This Week's Quotation:
Deeds of kindness are equal in weight to all the commandments.

~ Talmud
The Way of Kindness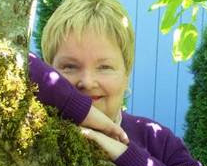 Usually, when I am asked about the most important way of being, I feel it is to be kind.
I believe that kindness often includes outcomes like grace, caring, wisdom, understanding, concern, gentleness, charity, empathy, helpfulness, thoughtfulness, graciousness, tact, concern, patience, goodwill, and more.
We may never know how any word or act of kindness may simply help someone feel a little better or even be a life-saving event.
I am an early bird, and in the pre-dawn hours I often check out stories that come to me through e-mail subscriptions about human acts of kindness in the world. For example, stories about people who have found animals abandoned and saved their lives. And the people who, instead of having a teenage boy arrested for trying to steal junk food, hear his story and give him food and a job. I read about teachers who go out of their way to help a child who is isolated to be accepted by the other children in the class. And then there are the courageous people who see smoke or fire coming from a home and rush in to save a child or a family.
We don't all have to be out saving the lives of strangers and stray animals. Yet we can all contribute in small ways. What I love about the community where I live is that I frequently witness acts of generosity and kindness. There's someone to help with groceries or provide a ride to town. When a pet is missing or someone feels lonely or ill, they are not alone. It is lovely to witness kind words offered by another, just because that lights up another person's day.
Acts of kindness don't have a size—they are all important because they contribute to creating greater unity in our world.
Here's to Love and Light in all our lives as we walk the way of kindness.  
About Open Windows
We, the authors of this blog, dedicate it to the transparent exploration of the world's sacred scripture and enlightened spiritual thought. We believe that the original inspiration of all faiths comes from a common source, named and revered in a myriad of ways. With that understanding, the innumerable symbols, beliefs, and practices of faith cease to divide. They become open windows to a common reality that inspires and unifies us. We find deeper insight and nourishment in our own faith and from the expression of faith from others.
We hope these weekly quotations and meditations speak to your heart and soul.