This Week's Quotation:
Learn to turn to each person as the most sacred person on Earth, to each moment as the most sacred moment that has ever been given to us. Then perhaps we are awake a bit more, perhaps breathing together with God. 

~ Reshad Feild, Sufi mystic and author
The Sacredness of Life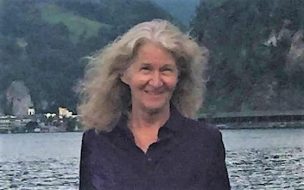 It's easy to get caught up in the mucky-muck of life and lose touch with its inherent sacredness. I like to imagine how our world will change when the human default is to see the sacred in everything. Imagine if our first instinct is to have absolute faith that there is something eternally beautiful happening in every circumstance, even when the mundane world attempts to convince us otherwise.
And what about the sacredness of our own unique self and the body temple that enables our human experience? We are, each of us, utterly holy, a home for the creative force that animates all that is.  Might it be that the first step to seeing the sacred in all of life's expressions is to see our own inherent magnificence, no matter what we look like or what mistakes we've made? To completely love ourselves—absurdity, foolishness, warts and all.
When we strive to see the sacred, it changes everything. Sure, things still happen that are not to our preference. Even heartbreaking and horrific things. But they no longer rock us off our holy center. In seeing the sacredness, we bring the saving grace of our holy presence to every situation. We no longer get caught up in the battle of opposites or struggle against life's events when we are attuned with life's abiding sacredness.
The sun radiates its life-sustaining energy without ever expecting anything in return. Might we love life back with equal intensity? For the sheer joy of it, let's all get our "sun on" and beam our beautifully unique light to bless our precious world.
Life is sacred. To live is a blessing. Yes!
About Open Windows
We, the authors of this blog, dedicate it to the transparent exploration of the world's sacred scripture and enlightened spiritual thought. We believe that the original inspiration of all faiths comes from a common source, named and revered in a myriad of ways. With that understanding, the innumerable symbols, beliefs, and practices of faith cease to divide. They become open windows to a common reality that inspires and unifies us. We find deeper insight and nourishment in our own faith and from the expression of faith from others.
We hope these weekly quotations and meditations speak to your heart and soul.