This Week's Quotation:
Your Lord says, "Call on Me; I will answer your prayer." ~ Islam Qur'an 40.60
Lord of creation! No one other than thee pervades all these that have come into being. May that be ours for which our prayers rise; may we be masters of many treasures! ~ Hinduism Rig Veda 10.121.10
Rejoice evermore. Pray without ceasing. In every thing give thanks: for this is the will of God in Christ Jesus concerning you. ~ 1 Thessalonians 5:16-18
The Power of Prayer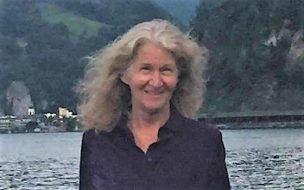 As I write on this last day of 2020, I recognize that it's been a year of great changes for all of us. Many of us may be struggling to remain positive and keep the faith. I feel we all need spiritual tools that support us through whatever lies ahead. So today I write about the most powerful tool in my spiritual repertoire: Prayer.
Every religious tradition encourages prayer. I was raised Catholic and attended Catholic schools. For the 12 years of my primary education, my teachers were nuns and priests. Strangely, while I was told to pray and given prayers to recite, I was never taught how to pray.
Over the many decades since, I have passionately pursued developing an intimate relationship with God. The greatest tool I discovered to support that goal was the power of prayer. I would not have been able to endure the shattering heartbreak of my firstborn son's death, or any of the other major challenges and losses that my life journey has brought, without the grace and strength I receive when I share what's in my heart with our Creator. Prayer has become the most fulfilling habit of my life.
Prayer is my ideal remedy for those worrisome, unsettling feelings that I suspect I'm not alone in having to process now. Yet, my conversations with God are not only to receive guidance about what's troubling me or causing pain. They are also about what I'm grateful for and feel joyous about. My conversations with God are about anything that is stirring in my body, mind, heart or soul. And they always begin with a genuinely felt gratitude that I have Source to turn to and rely upon. Experience has taught me that there is no more dependable source.
Everything can change in a moment. How and when and why our life events unfold as they do are known by the Divine. From the perspective of heaven, everything that occurs is somehow a blessing in disguise. And that's something my human mind can't compute. There's been so much that I've lived through that is beyond my ability to understand. Prayer has been a saving grace—filling me with acceptance and gifting me with the experience that God is always with me. Prayer fills me with a peace that, given the circumstances, often feels miraculous in itself!
My deep wish is that you have this experience with prayer as well. May we all experience peace and fulfillment and shine our light brightly in 2021.
---
About Open Windows
We, the authors of this blog, dedicate it to the transparent exploration of the world's sacred scripture and enlightened spiritual thought. We believe that the original inspiration of all faiths comes from a common source, named and revered in a myriad of ways. With that understanding, the innumerable symbols, beliefs, and practices of faith cease to divide. They become open windows to a common reality that inspires and unifies us. We find deeper insight and nourishment in our own faith and from the expression of faith from others.

We hope these weekly quotations and meditations speak to your heart and soul.