This Week's Quotation:
Advent reminds us that God always answers. God is present in the history of humanity. He is the God-with-us. He walks beside us to support us. Confidently waiting for the Lord allows us to find comfort and courage in the dark moments of our lives. Advent is a time of waiting for our Lord, who will visit us all in our hearts. The Lord never abandons us; He accompanies us through the events of our lives to help us discover the meaning of the journey, the meaning of everyday life, to give us courage when we are under duress or when we suffer. In the midst of life's storms, God always extends His hand to us. 

~ Pope Francis
The Blessings of Advent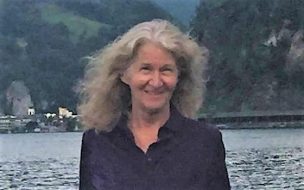 For Christians, the four weeks leading up to Christmas are known as Advent. It is considered a time of waiting in sweet anticipation for the birth of Christ. And as Pope Francis reminds us, it is a time to clear ourselves of the angst that arises when we lose faith, especially during times of great change, like most of us are experiencing now.
Jesus Christ reminds us that each of us is an extraordinary conversion vehicle for bringing spirit into form. The challenge is that many of us get trapped in forms and forget to bring the light, peace, compassion, and loving presence that is our true being, to all the diverse forms in our world. Yet, isn't it true that all of us open our hearts more when we meet at that place inside, where we all commune in unity and love?
Additionally, Christ reminds us that we all share the spiritual mission to awaken from the illusion of separation. The stuff of human life serves that mission, and with that perspective, we begin to see that suffering has a function. Behind all the two's—the light and dark, the good and bad, and the right and wrong—is the one. Once we learn to reconcile the paradoxes, we bring that unified presence to our expressions of being in the world.
As a result, happy and sad exist simultaneously, and both are honored. We recognize that excluding anything armors the heart, and that results in suffering. Little by little, we begin to see with unity's eyes, and everything we see is the Beloved. Then we offer to our world, as Christ did, the loving, spacious presence of being that allows all the entrapping forms of separation that imprison us to fall away.
About Open Windows
We, the authors of this blog, dedicate it to the transparent exploration of the world's sacred scripture and enlightened spiritual thought. We believe that the original inspiration of all faiths comes from a common source, named and revered in a myriad of ways. With that understanding, the innumerable symbols, beliefs, and practices of faith cease to divide. They become open windows to a common reality that inspires and unifies us. We find deeper insight and nourishment in our own faith and from the expression of faith from others.
We hope these weekly quotations and meditations speak to your heart and soul.