This Week's Quotation:
The peace of God is shining in me now. The light cannot be lost. It came with me from my Source. The peace of God is shining in me now and from my heart extends around the world. It brings renewal to all tired hearts and lights all vision.

~ A Course In Miracles, Lesson 188
Sustained Attunement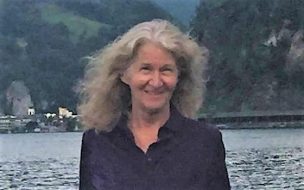 Last week, I shared my desire to release anything that interferes with being attuned with and tapped into the quantum field of Love. A daily spiritual practice cultivates and supports my remembering that there is a place of refuge inside us capable of responding with loving dignity to whatever circumstances we find ourselves in. I believe that all polarities resolve in the infinite expanse of equanimity.
I define spiritual practice as anything that I come to mindfully, in wide-open undefendedness. Prayer. Dancing. Gardening. Focused breathing. Stargazing is a favorite. I find that confusion, frustration, disappointment, and all forms of suffering lose their enormity against the galaxy's backdrop.
While knowing that we have a deep transcendent place of refuge inside ourselves doesn't make the chaos, pain and suffering of life go away, it does bring ease. With a strong spiritual life, it's not easy to get knocked out of attunement, and if we are, we know the means to find our way back.
I trust that the perspective of heaven is accessible in all circumstances. That gives me strength. To access it, all I have to do is remember to do so. One powerful practice I use to return to center involves taking a few moments for conscious breathing. I close my eyes and slowly and deeply inhale the peace of God, so it fills every cell in my being. I savor it for a few seconds. Then I exhale it from my heart as a tsunami-sized outflow of nourishing vibrational juju that enfolds all that is. Ahhhh.
The fun of it is that we each discover what practices best support our personally sustained attunement and engage them throughout the day. I'd love to hear about the spiritual practices that sustain attunement for you. Life is even better when we share attunement together!
About Open Windows
We, the authors of this blog, dedicate it to the transparent exploration of the world's sacred scripture and enlightened spiritual thought. We believe that the original inspiration of all faiths comes from a common source, named and revered in a myriad of ways. With that understanding, the innumerable symbols, beliefs, and practices of faith cease to divide. They become open windows to a common reality that inspires and unifies us. We find deeper insight and nourishment in our own faith and from the expression of faith from others.
We hope these weekly quotations and meditations speak to your heart and soul.