This Week's Quotation:
Peace I leave with you, my peace I give unto you: not as the world giveth, give I unto you. Let not your heart be troubled, neither let it be afraid.

John 14:27
Peace is a Positive State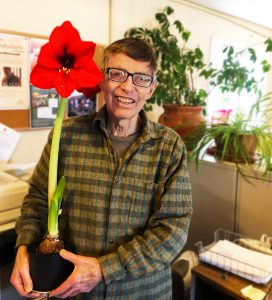 These words, spoken by Jesus, strongly suggest that peace is not merely the absence of conflict, as "the world" commonly assumes, but is actually a positive state of being. If peace were merely an absence, it could not be given.
There is a popular bumper sticker that reads, "War is not the answer." Human beings have fought wars for millennia hoping that peace will ensue when the enemy is defeated. It has never happened and never will.
Obviously, because peace is not the absence of war. Instead, it is the presence of something—a creative, radiant presence, not the product of national departments of war or defense, but of individual human beings. Let there be peace on earth, and let it begin with me goes a familiar refrain. In short, if we are to know peace, we must be peace.
Though at peace with itself, the universe is an active, dynamic system full of pulsating life, all springing from the ordering power of love. As children of the universe, we are here to convey this radiant state of peace into our worlds. Perhaps we could describe it as working and living with relaxed intensity, a seeming contradiction but easily understood by those centered in the truth of love.
About Open Windows
We, the authors of this blog, dedicate it to the transparent exploration of the world's sacred scripture and enlightened spiritual thought. We believe that the original inspiration of all faiths comes from a common source, named and revered in a myriad of ways. With that understanding, the innumerable symbols, beliefs, and practices of faith cease to divide. They become open windows to a common reality that inspires and unifies us. We find deeper insight and nourishment in our own faith and from the expression of faith from others.
We hope these weekly quotations and meditations speak to your heart and soul.