This Week's Quotation:
Christmas isn't just a temporal celebration or the memory of a beautiful event; Christmas is more...Christmas is an encounter. As we progress through the season of Advent, we go by this road to meet the Lord. We walk to meet him, to encounter him with the heart, with life; encounter him alive, as He is; encounter him with faith.

~ Pope Francis
Faithful Expectation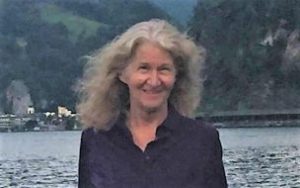 Many Christian faiths celebrate Advent's season—the four Sundays leading up to Christmas Eve. The word Advent comes from the Latin word for "arrival"—adventus—so it is meant as a time of conscious preparation for and anticipation of the glory promised with the birth of Jesus that Christians celebrate each Christmas.
I share Pope Francis' perspective that Advent is a time of consciously preparing for our encounter with the Lord—with that loving Christ Spirit that lives within all of us, whatever our religious beliefs. Advent is about remembering the sacred meaning of Christmas. Christ came to show us our inherent nature. He gave us true and valid principles by which we can live our lives. He formed the disciples around the concept of a people held together by love. It is by joining together in community that we are able to discover unlimited possibilities and meaning. Alone we can do nothing. We are all in this together.
All humans have the same needs. We all want peace. We want understanding and compassion. We want love, to be seen and accepted, to feel connected and to belong. The recognition that we all share the same needs has the power to draw us together. It is meant to remind us to give what we most desire to receive.
No time like now to open fully and allow the Christ Spirit to work in and through us. No day like today to take a stand for Love. No better time than now to let go of our small world of problems, fears, needs and concerns and align ourselves with a profound care for all we engage in our lives.
The human mind is conditioned to believe that profound change is impossible. The caterpillar and butterfly remind us otherwise. And no matter how much time goes by before we experience our personal metamorphosis, what is of real value is eternal. No day like today and every coming day to celebrate these eternal facets of our human experience. Together!
Mindful Explorations:
How do you celebrate your Divinity each day? What practices do you have in your spiritual tool bag that support you in getting back on track when you fall into the human pattern of forgetting your inherently Divine nature?
---
About Open Windows
We, the authors of this blog, dedicate it to the transparent exploration of the world's sacred scripture and enlightened spiritual thought. We believe that the original inspiration of all faiths comes from a common source, named and revered in a myriad of ways. With that understanding, the innumerable symbols, beliefs, and practices of faith cease to divide. They become open windows to a common reality that inspires and unifies us. We find deeper insight and nourishment in our own faith and from the expression of faith from others.
We hope these weekly quotations and meditations speak to your heart and soul.