Our Beef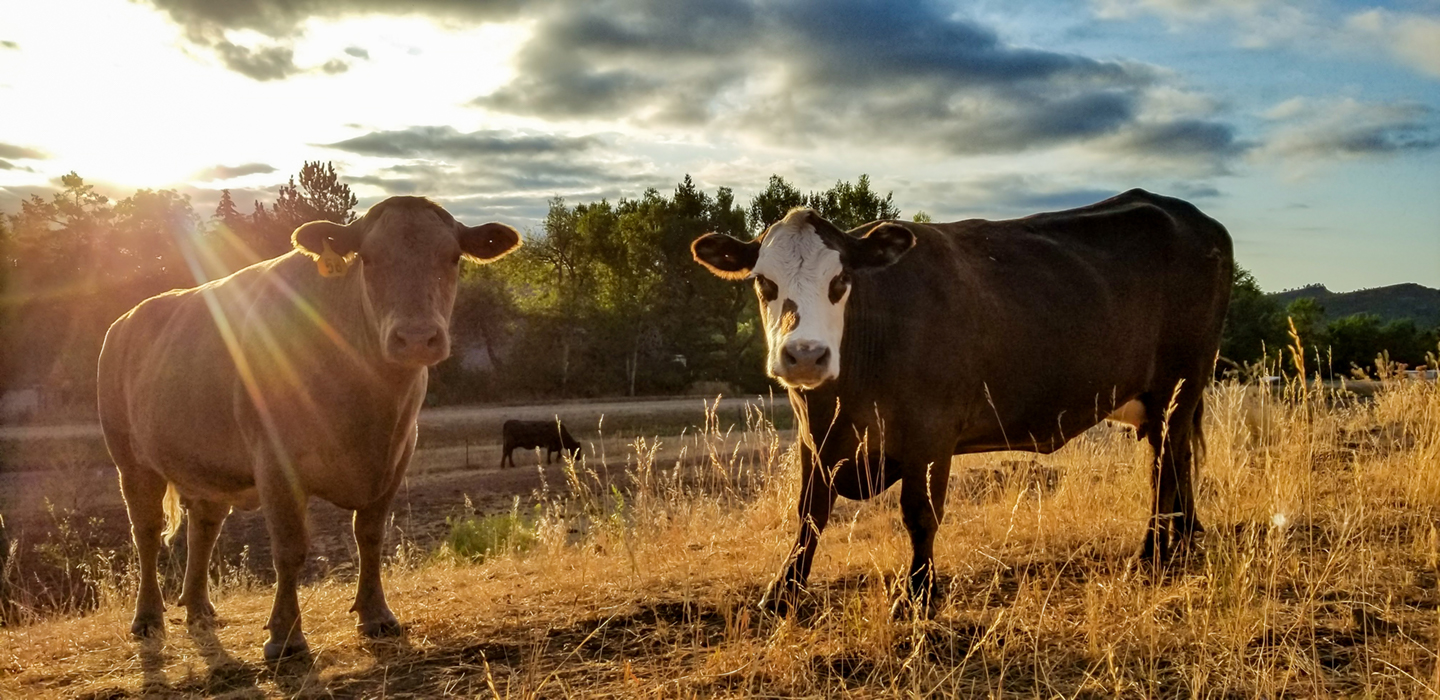 Sunrise Ranch beef is 100 percent grassfed. It's low in fat and high in Omega-3 fatty acids, beta-carotene and vitamin E.
Our 100 percent grassfed beef is:
grassfed and grass-finished. No grain, ever!
locally raised in Loveland, Colorado
rotationally grazed
natural—no antibiotics or added hormones
humanely produced and handled
processed locally in a small, family-owned USDA-inspected facility
sold in individual cuts and in packs
Read more about our approach to raising cattle on our Grassfed Beef page.
Our Produce

At Sunrise Ranch, we have almost 15,000 square feet of greenhouse space. We start our own seedlings in our greenhouses. And our fruits and vegetables are grown on 5 acres that have been maintained with compost and manure since 1945. Our fields have never had any kind of chemicals on them.
We rotate our vegetable patch with annuals, pasture and fallow to ensure proper health of our soil. You can read more about our greenhouses and gardens here.
Read about our philosophy and practices here, and our sustainability practices here.
We sell our beef and produce at Farmers Markets in Loveland and Fort Collins. You can find the locations and times here.
We're now selling our delicious grassfed beef online. Visit our online store! (Sorry, we don't deliver, but you can pick up your purchases up at our farmers markets or at Sunrise Ranch, 100 Sunrise Ranch Road, Loveland, CO 80538.) E-mail sunrisebeef@sunriseranch.org for more information or to have your questions answered.
Sign up for our Newsletter here!