Though the summer and fall months produce bountiful harvests in Eden Valley, growing food in winter and spring can be challenging.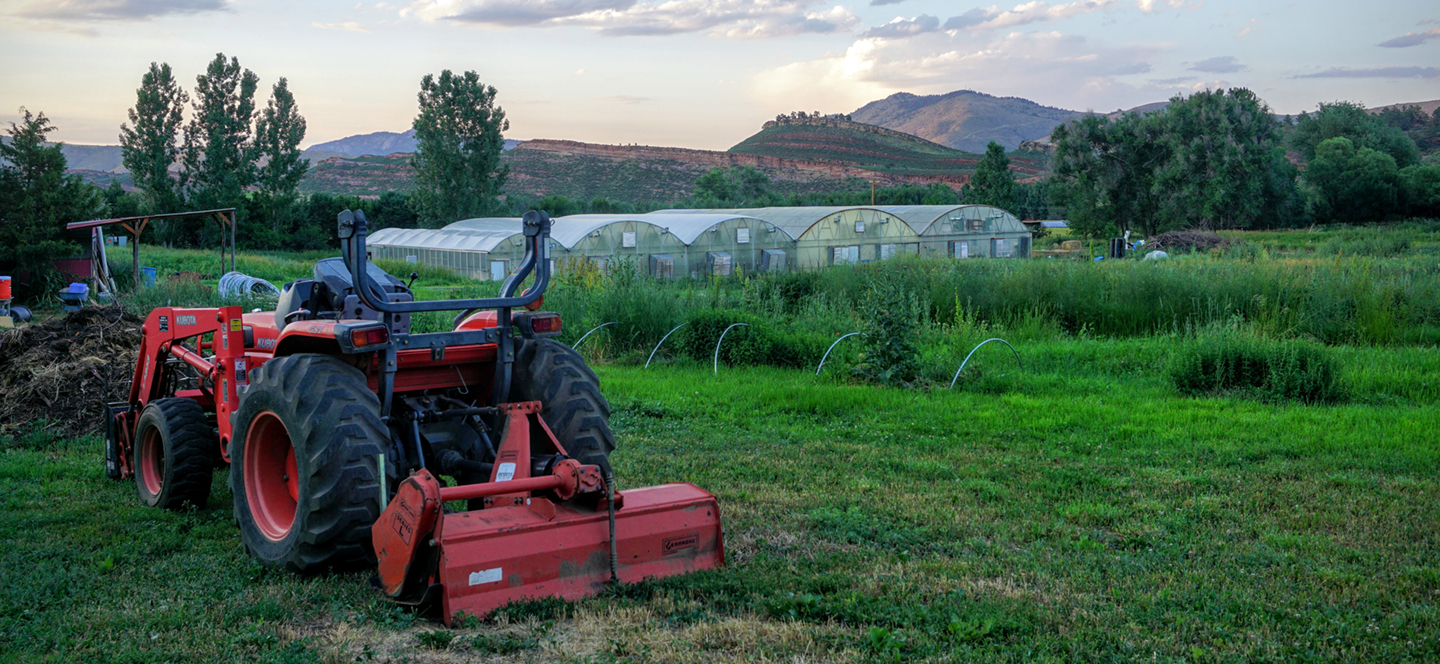 For years, Sunrise Ranch used its single, small greenhouse to grow as much food as possible, but cold weather remained an obstacle. Fortunately, in 2014, Sunrise Ranch acquired almost 15,000 square feet of greenhouse space to extend the growing season.
The greenhouses were manufactured by Colorado-based Nexus Greenhouses and purchased from a grower in Weld County. Over a period of six months, Sunrise Ranch community members dismantled the setup and brought the equipment to Sunrise Ranch. Reconstructing the materials took several more months, but the result was five large greenhouses ready to grow!
Special features of the greenhouse include evaporative cooling, a boiler for radiant floor heating, overhead heating and a power system outfitted for supplemental light ballasts for the plants during the off season.
The old greenhouse remains standing as a seed-starting greenhouse, which allows us to maximize our space in the five big greenhouses for transplanting and growing. Also, in the small greenhouse, interns may learn how to operate a full-size greenhouse with projects such as seed collection, sprouting and transplanting.
---
Our Approach to Gardening
Our vegetables are grown on 5 acres that have been maintained with compost and manure since 1945. We rotate our vegetable patch with annuals, pasture and fallow to ensure proper health of our soil. We are experimenting with some companion planting to further increase the health of the biology in our soil and to ensure continuity of habitat for predator species of insects, which help with pest control. We start our own seedlings in our greenhouse.