It's natural to have times in life when we experience feeling de-centered, unstable, ungrounded, and caught in the cacophony of sound in our minds and hearts.
Often, we can feel torn between one part of ourselves and another, and yet another! Add that to the "noise" outside of ourselves, and it's no wonder so many of us disconnect, numb out, and give up.
With all that is happening in our world, now is the crucial moment when all of us need the space, the time, and the container to reconnect with center. To heal. To feel. To be. The Your Centered Self retreat offers the opportunity and guidance to help you tune in and be with your Self in a healing and whole-ing way. Unplug and connect with your Calm, Compassionate, Clear and Creative Self—your true nature that flows beneath the surface of your personality. Join us for "Self-ish" activities like yoga, mindfulness practices, guided reflection in nature, healing through experiential practices from Internal Family Systems Therapy, and much needed rest and relaxation.
Retreat Facilitators
Stephanie Hanson is a yoga instructor (E-RYT), yoga teacher trainer, and a Licensed Professional Counselor in Laramie, Wyoming. In her healing work with clients, Stephanie seeks to create a space in which people can connect compassionately to the often fractured and wounded parts of themselves. Employing the wisdom of mind-body therapies such as yoga and Internal Family Systems Therapy, Stephanie helps people to access and bring forth the qualities of the core Self—the current of conscious awareness that flows just beneath the anxieties of everyday life. Stephanie is a lover of the wild world, and ventures out for a wander whenever possible. It is there that she is able to slow down, breathe deeply, get calm and clear, and listen inside to the internal guidance that exists in us all.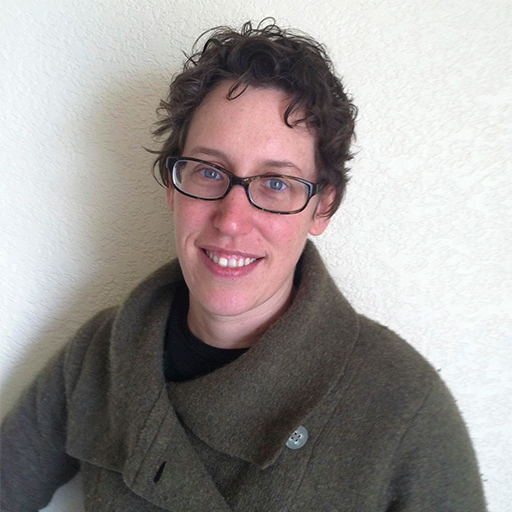 Emily Siegel is a Licensed Clinical Social Worker who has been interested in body-mind and whole person healing for more than fifteen years. Though committed to her work in the office as a trauma therapist, Emily recognizes that the isolated experience of a weekly meeting does not always reach the far corners of our being, and that time outside, time connecting and laughing and singing with others, time in movement and in the breath offer key opportunities for healing and growth. A casual yoga practitioner since 2002, and a more diligent, though imperfect, meditation practitioner since 2006, Emily seeks to create experiences for people to access these opportunities outside the office. Emily currently lives in Laramie, Wyoming, with her wife, son and beloved pets, where she moved in 2011 from New York City. In Wyoming, Emily takes solace in places that are quiet, wild and inspiring. She currently has a private practice working with Internal Family Systems and other modalities, specializing in trauma treatment and marital therapy.
Program Tuition: $225-$375
Accommodation/Food: $225-$405
More information: Visit us here.
PLEASE NOTE:
Attendance at Your Centered Self retreat requires two separate registrations: 1) Tuition, which is handled here, AND 2) Accommodations, which is handled below. Please remember that you must register at both locations in order to attend, including for accommodations even if you plan to commute. Thank you!