Friday, July 27, to Sunday, July 29, 2018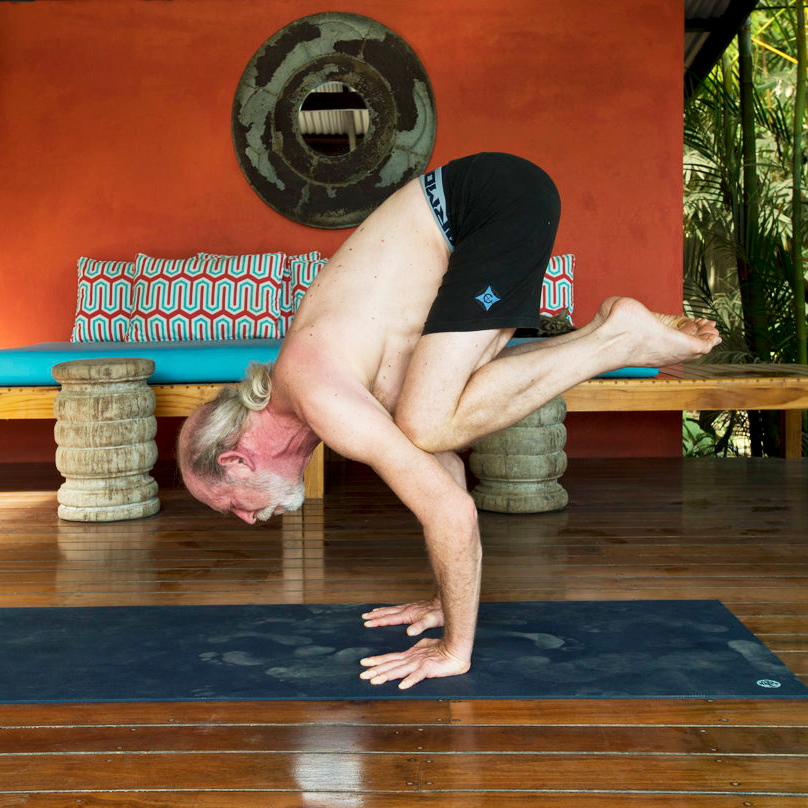 WHO: Garry Appel is a Yoga and meditation teacher in Denver, Colorado. Garry is the author of Learning Yoga –The Beginner's Step by Step Guide. He teaches about a dozen classes a week in the Denver area. You can find a link to Learning Yoga, as well as Garry's other writings, his class schedule, biographical information and explore Garry's other interests at www.GarryAppel.com.
WHAT: Join Garry for a weekend yoga retreat in the tranquil Colorado foothills. Give yourself the gift of disconnecting from your busy life for a couple of days as we explore the nature of the Self and apply what we learn to our yoga practice. You'll also have the opportunity to meditate each day if you like and spend some time in nature, either on a group hike or exploring on your own. I am limiting the retreat to twenty-five participants so the group will be small enough for individual attention. It is likely to fill up fast, so reserve your spot now by contacting Garry at Garry@GarryAppel.com.
WHERE: The retreat will be held at Sunrise Ranch Conference and Retreat Center, a little more than an hour drive from Denver, just west of Loveland, Colorado. Accommodations, meals and all activities are included. You can choose from private or shared rooms or even camp on the property if you prefer. Pricing is very reasonable so everyone who wants to can experience the retreat. Partial scholarships may be available if you need some help. Much of the food served is grown on the property or obtained from local sources, with emphasis on vegetarian items. Meals are all served communally and you'll be able to share tables with other retreat participants, getting to know one another.
SCHEDULE: Arrive at the retreat between 3 and 5 p.m. Friday and check into your room. We'll assemble at 5 p.m. for announcements and a brief gentle yoga practice before dinner, which is served at 6. After dinner, we'll meet to begin our exploration of the Self, what it is and where to find it. Saturday morning I'll lead a mediation session at 6:30 a.m. for those who'd like to participate. Breakfast service begins at 7:30.
Our morning yoga session starts at 9:30 a.m. We'll delve more deeply into the practice of Yoga than we have time to do back home and taking plenty of time for movement too. After a short break, lunch will be served at noon. After lunch, enjoy free time if you like or come play in an optional inversions and arm balances session, from 2:30 to 3:30, where we'll practice hand stands, head stands and forearm stands, as well as arm balances like crow and grasshopper. We'll get back together at 4 for a one-hour restorative yoga practice, focusing on supportive static poses. After dinner at 6:15, enjoy social hour together or time for quiet contemplation on your own.
Sunday morning brings morning mediation at 6:30 a.m., followed by our final yoga practice session at 9 a.m. Pack up and check out of your room by 11, followed by lunch.
Register now by contacting Garry@GarryAppel.com.