Music as a Way of Knowing
Join Unitarian Universalist musicians from across Colorado to spend an uplifting and enlightening weekend of music and song with the multitalented Nick Page at our second Colorado Unitarian Universalist Choir Retreat, August 24th – 26th, 2018.
Our retreat begins Friday evening with dinner, an opening worship service, and time with Nick Page. We will spend much of Saturday singing with Nick, with time set aside to explore beautiful Sunrise Ranch, partake in delicious meals together, and visit with fellow UU musicians. Our retreat concludes on Sunday with a closing worship service and lunch.
Registration fees are $65 for the entire weekend or $45 for Saturday only.
Lodging prices (which include all meals) range from $74 for camping up to $141/night for a single room. The Commuter Rate includes lunch and dinner, but attendees can request a credit for the cost of dinner.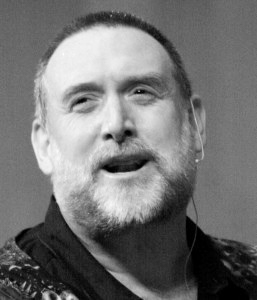 About Nick: A veteran clinician, retreat leader and General Assembly headliner, Nick Page will draw from his vast experience as a composer of over 100 published works, arranger, conductor and song-leader to guide us in an exploration of the theme, Music as a Way of Knowing. Utilizing a wide variety of styles and songs – including those from Hebrew, Arabic, Hindi, and South African traditions – Nick will show how music is not something static (a solid "noun") but is dynamic process (a moving "verb") which can change significantly depending on how we approach the creative and re-creative process.
Nick is schooled in an array of styles. He studied South African Mbube choral music with Joseph Shabalala of Ladysmith Black Mambazo, pop and jazz with Bobby McFerrin and Richard Greene of The Bobs, as well as with Ysaye Barnwell of Sweet Honey in the Rock. Nick was particularly inspired both by Dr. Barnwell's ability to get people singing who didn't think they could, as well as her keen insight into the cultural contexts in which songs take place. From studying world music, Nick has learned the importance of cultural honesty and profound humility.
These influences have guided much of Nick's career. In 1989 Nick formed Boston's Mystic Chorale, which he's conducted ever since. This 200-voice ensemble presents concerts/sing-alongs where the audience becomes an equal participant in the music-making process. His 2001 book, Sing and Shine On! An Innovative Guide to Leading Multicultural Song, has become a landmark textbook for anyone interested in leading and teaching music from different cultures. Examples of Nick's music and teaching can be seen online: Do You Shine?, Honey in the Rock, and We Pray.
A story-teller and humorist as well, Nick's gift for teaching and presenting music in an engaging and genuine way have endeared him to audiences and students alike. Come be a part of an inspiring and revelatory weekend of song, story, community and worship!