You are invited to a great befriending …
THE GREAT BEFRIENDING
A 5-Day Journey of Self-Love, Deep Rest … and Coming Alive
With JEFF FOSTER & MATT LICATA, PhD
Plus special guest mindfulness and Yoga Nidra trainer KELLY BOYS.
SEPTEMBER 21st-26th in LOVELAND, COLORADO
Out beyond ideas of right and wrong
there is a Field. I'll meet you there.
When the soul lies down in that grass
the world is too full to talk about.

– Rumi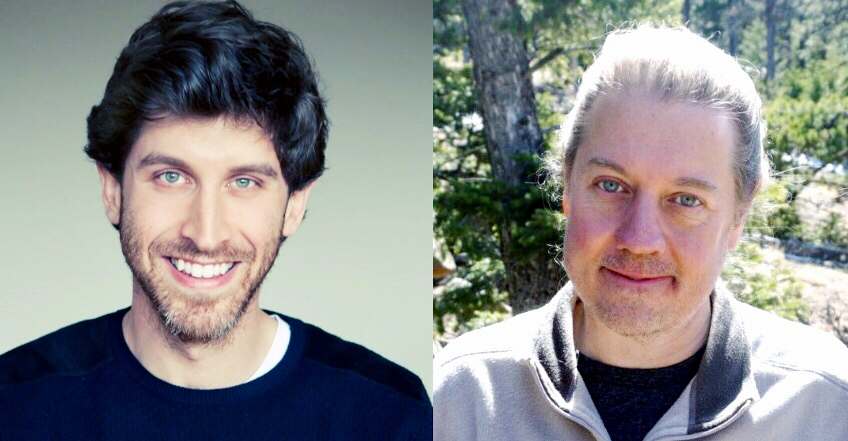 Come sit with two authentic, playful, provocative and compassionate teachers: Matt Licata (right) and Jeff Foster.
Come join an open-hearted group of like-minded people in the vast holding field of the Rocky Mountains.
Come let a longing heart and a weary body-mind rest, unwind and receive love in a safe, empathic, dogma-free field of presence, a place where you no longer need to fix yourself or be fixed, where you are embraced exactly as you are, and where your doubts, fears, sorrows and joys are deeply sacred, held in the vast arms of Life Itself.
Come explore the place where spirituality and therapy meet, the place where our hearts can break open to receive life's dance, the place where we always, always are: The Present Moment.
Perhaps everything that frightens us is,
in its deepest essence,
something helpless
that wants our love.

― Rainer Maria Rilke
PLEASE NOTE:
Attendance at this event requires two separate registrations: 1) Tuition, which is handled at the following page: The Great Befriending, AND 2) Accommodations, which is handled below. Please remember that you must register at both locations in order to attend, including for accommodations, even if you plan to commute. Thank you!