We come together as sisters supporting each other into discovering our feminine sexual essence, which is a journey inward, a mystery of round and undulating golden spirals of bliss, a subtle and expansive flow.
This is a discovery of embodiment as women, as the creatress, her wisdom, her transformation and power, her deep loving.
I have guided women across the world on their sexual awakening journeys. As your feminine sexual essence awakens inside of you, this brings you to the realization that you as women, the embodiment of the feminine, are love. As you rest into the love that you are, the pure aliveness of your sexuality ripples out into your relationships and creations in the world.
CONNECT TO YOUR FEMININE SEXUAL ESSENCE
LET GO OF CONDITIONED SEXUAL PATTERNS
LOVE YOUR BODY AND FEEL YOUR SENSUALITY
COME HOME TO WHO YOU TRULY ARE
BECOME A WELL OF CREATIVITY AND INSPIRATION
OPEN YOUR HEART IN LOVE AND FEEL ALL OF LIFE
DEEPEN INTIMACY IN RELATIONSHIP
HARNESS YOUR SEXUALITY AS HEALING LIFE FORCE
EMBRACE YOUR SEXUAL DIVINE POWER
What you will learn
•  Clear blocks that stop your sexual flow.
•  Love your body and connect with your sensuality.
•  Become clear on what feels good and what doesn't feel good.
•  Access your sexual power by clearing resentment and listening to your anger.
•  Open your heart, heal your hurt parts and connect with the love that you are.
•  Integrate ways in which you have overtly used your sexuality or shut down your sexuality.
•  Create a union between your inner Masculine and Feminine.
•  Harness your sexuality for healing power and creative life force.
Retreat Details
Venue:
Sunrise Ranch, Loveland, Colorado
www.sunriseranch.org
Dates and Times: 2-5 September, 2017
•  Arrive between 2 and 5 p.m. Saturday, September 2
•  Leave at 3 p.m. Tuesday, September 5
(Note: September 5 is a bank holiday.)
Retreat Price:
$400 Facilitation Fee.
Food and accommodation:
•  Camping, dorm or private room accommodation options.
•  Three nourishing gluten-free, sugar-free meals per day.
•  Price options vary between $75/night to $250/night.
Bookings:
To book your space, please email Dana: dana@juliethaines.com.
About Juliet Haines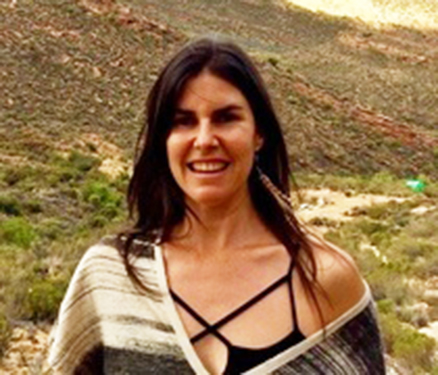 Juliet is an Advanced Facilitator of "Sexual Awakening for Women" founded by Dr. Shakti Malan. Her Sexual Awakening Journey started seven years ago. She has supported hundreds of women across the world in discovering their feminine sexual essence. She is passionate about the awakening of the feminine through women's sexuality and believes the feminine is a light for waking up hearts in the world.
"I would like to share part of my personal journey with you. When I was in my twenties, I constantly thought about what I was eating, I felt uncomfortable in my skin and I went to gym five times a week to try and get the 'perfect' body. I couldn't enjoy love-making with my partner, as I felt obligated to fulfill his sexual needs and I wasn't in touch with my heart. I was highly stressed in my corporate job and disconnected from my creativity and inspiration. I didn't know how to relax. I was in a perpetual drive to perform. By the age of 28 my body shut down where I experienced chronic back pain and my ten-year relationship ended. This significant relationship ending as well as leaving my corporate job was a breakdown of the old and the beginning of deep questioning in my life. I felt a longing inside of myself to discover what love is, to discover who I truly am, so I searched. From this time followed five years of initiation into the feminine. I spent much time in nature opening to the sexual essence of the earth. This was an inward journey of sacred sexual awakening into my heart, my body and my soul. My feminine essence awakened through deep listening and willingness to meet my hurt parts and conditioning from the past with love inside my body. I now know in my essence that I am love. My sexual essence moves through my body freely as undulating golden spirals of bliss. This aliveness brings my heart into joy and ripples out into my relationships and creations in the world. The feminine continues to heal and awaken me the more I let go and surrender to the beauty of life moving through me as love. This is a blessing to all.
"It is an honour for me to guide women through their Sexual Awakening Journeys. I look forward to meeting the women who are called to this work. It is beautiful."
To book your space, please email Dana: dana@juliethaines.com.