Coming Home to the Core of Your Being, with Amoda Maa
Come deep dive into truth and celebrate with us!
This retreat is an invitation to discover your deepest longing to "come home" and to fall open into the core of being. Held in a container of loving inquiry, you will be supported in bringing to light everything that stands in the way of your true radiant nature as this being-ness. Through tender yet unwavering honesty, you will be invited to bring your brokenness, your vulnerability, and your wildness, right here into the present moment, to simply be with whatever arises, and to hold it in the bowl of unconditional acceptance. Together we will enter the radiant field of openness at the core of all experience. And together we will celebrate the unspeakable grace of being human!
The retreat will be supported by Kavi (Amoda's husband and beloved), who will provide improvised music of the heart and his own unique brand of wild wisdom and unbounded love. His awakening has flowered gracefully through his relationship with Amoda over the past 15 years, and he brings to the conversation his deeply poetic nature and clarity of vision.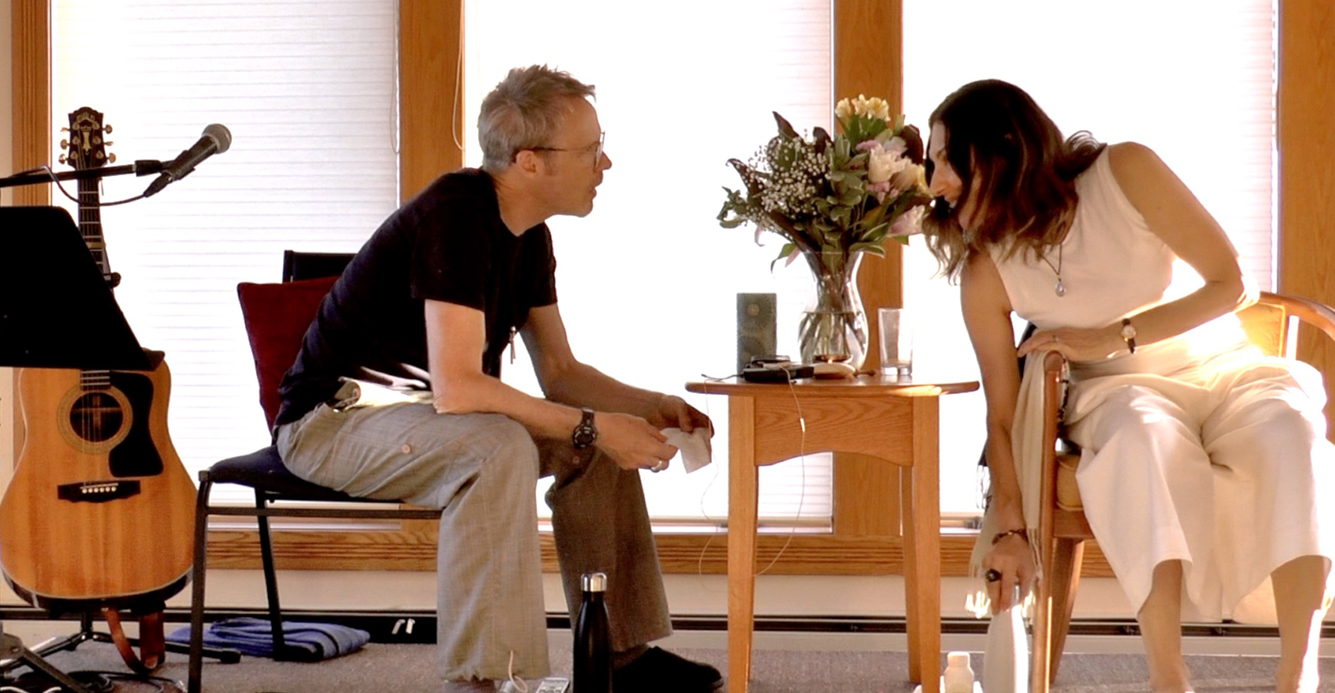 The daily schedule will include Talks, Inquiry (Q&A) Sessions, Silent Sitting, Guided and Movement Meditations, and Sacred Music of the Heart. The sessions allow for an intimate and spontaneous conversation, effortlessly traversing the depth and breadth of heartbreak, humor, and sacredness. There will also be time for contemplation, rest, and walking. In the evenings, there is usually music and meditation, and on at least one of the evenings there is a spontaneous dialogue on stage between Amoda and Kavi, where, through songs, poetry, humor and personal stories, they share the essence of an embodied love and presence that expresses itself in the grit and grace of the human experience.
"I'm not interested in how spiritual you are. I'm interested in how willing you are to stand as openness in the face of life's vicissitudes.
In openness, there is no problem because there is no resistance to what is. The whole spectrum of the human experience–from heaven to hell–is deeply accepted. We stop trying to be spiritual, stop handing over authority to our imagination of how it should be, and come to rest in the true authority of our innermost openness.
And when we seem to fall, when we seem to fail, when we find ourselves back down on our knees broken open by pain or loss, we remember that we don't need to cower in shame or fix ourselves or look for salvation in spirituality.
We remember to be right here, in the bare bones of our humanity, in love with the openness that holds every experience."

— Amoda Maa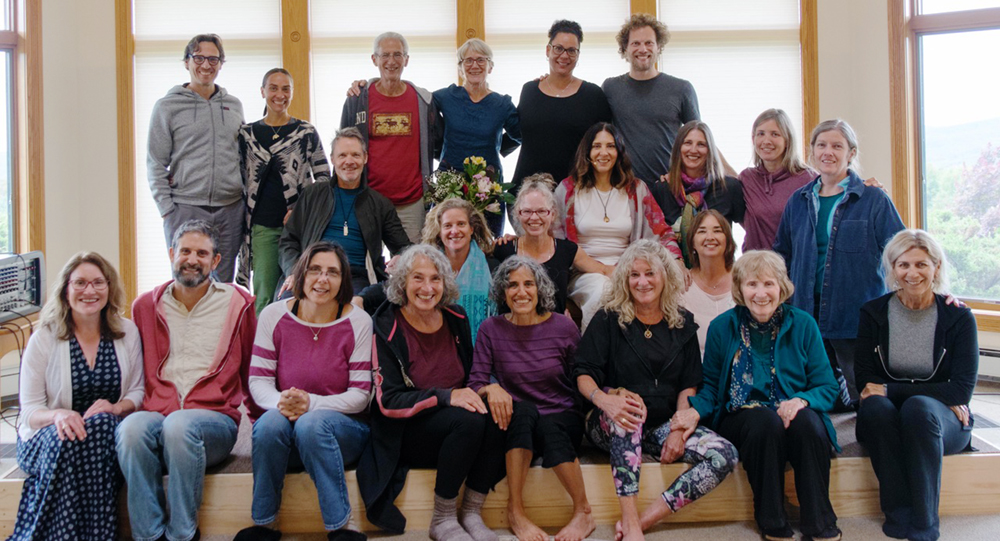 Deep-dive retreats are for those who are ready for real transformation, and the results are often life-changing
. We recommend that you already are familiar with Amoda's teachings, either having attended a previous event, having read her book
"Embodied Enlightenment"
or having watched her
videos.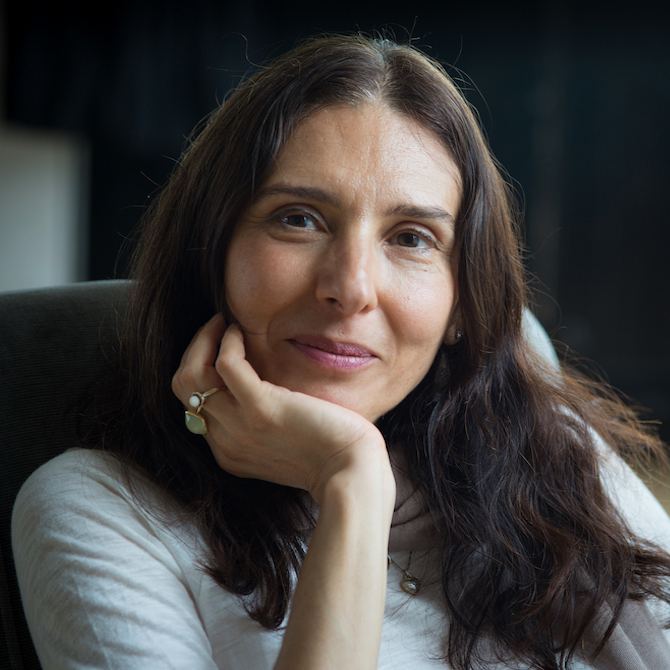 Amoda Maa is a contemporary spiritual teacher, author, and speaker. After years of spiritual seeking, meditation, and immersion in psychospiritual practices, an experience of the dark night of the soul led her to a profound inner awakening. Then, after a long period of integration, she began speaking from silence in small gatherings. Today she offers meetings and retreats and is a frequent speaker at conferences and events, attracting spiritual seekers and people looking for peace and fulfillment in an increasingly chaotic world. Her teachings are free of religion and tradition, and she brings to them a deep understanding of the human journey, born out of her own experience.
She is the author of Radical Awakening (originally released as How to Find God in Everything) and Change Your Life, Change Your World. Both books were written shortly after her awakening and before she began to speak in public.
Her most recent book, Embodied Enlightenment — written 15 years after her awakening — is based on the many conversations at the cutting edge of spiritual inquiry in her meetings with people from all around the world and addresses many of the questions relevant to today's seeker. It has been acclaimed as "a beautiful and precious gift to an emerging new humanity."
Amoda lives with her husband and beloved, Kavi, in New Mexico.
---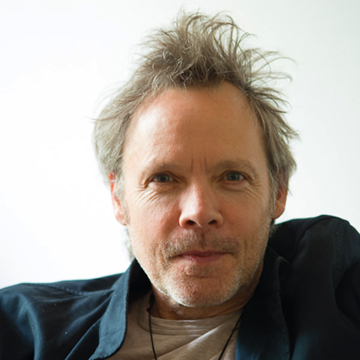 Kavi (whose name means "poem" in Sanskrit) is a poet and talented guitarist/songwriter, with roots in psychedelia and existentialism. He has transformed a dysfunctional childhood, addiction and chronic illness through the power of love and awareness, as well as a serious commitment to holistic health and Ayurvedic principles.
His awakening has flowered gracefully through his relationship with Amoda, and today he has matured into a deeply intuitive and wise guide to support the teachings by offering music, wisdom and insights at events, especially at the longer events such as retreats. He also offers one-to-one guidance to those who are ready to heal the wound of unworthiness and meet themselves more authentically.
More info about Amoda Maa's teachings at www.amodamaa.com