Barbara Marx Hubbard is a visionary who thinks on an evolutionary scale.
She believes that our current global crises are evolutionary drivers, and that the future can be better than most of us can imagine.
Join Barbara Marx Hubbard in person for a screening of her biographical film, "American Visionary," hosted by David Karchere at beautiful Sunrise Ranch one week before her 88th birthday. The director of the film, Karen Everett, will be in attendance. Barbara and friends will be holding a dialogue on "What is the meaning of American power that is good?" and other related subjects pertaining to the movie.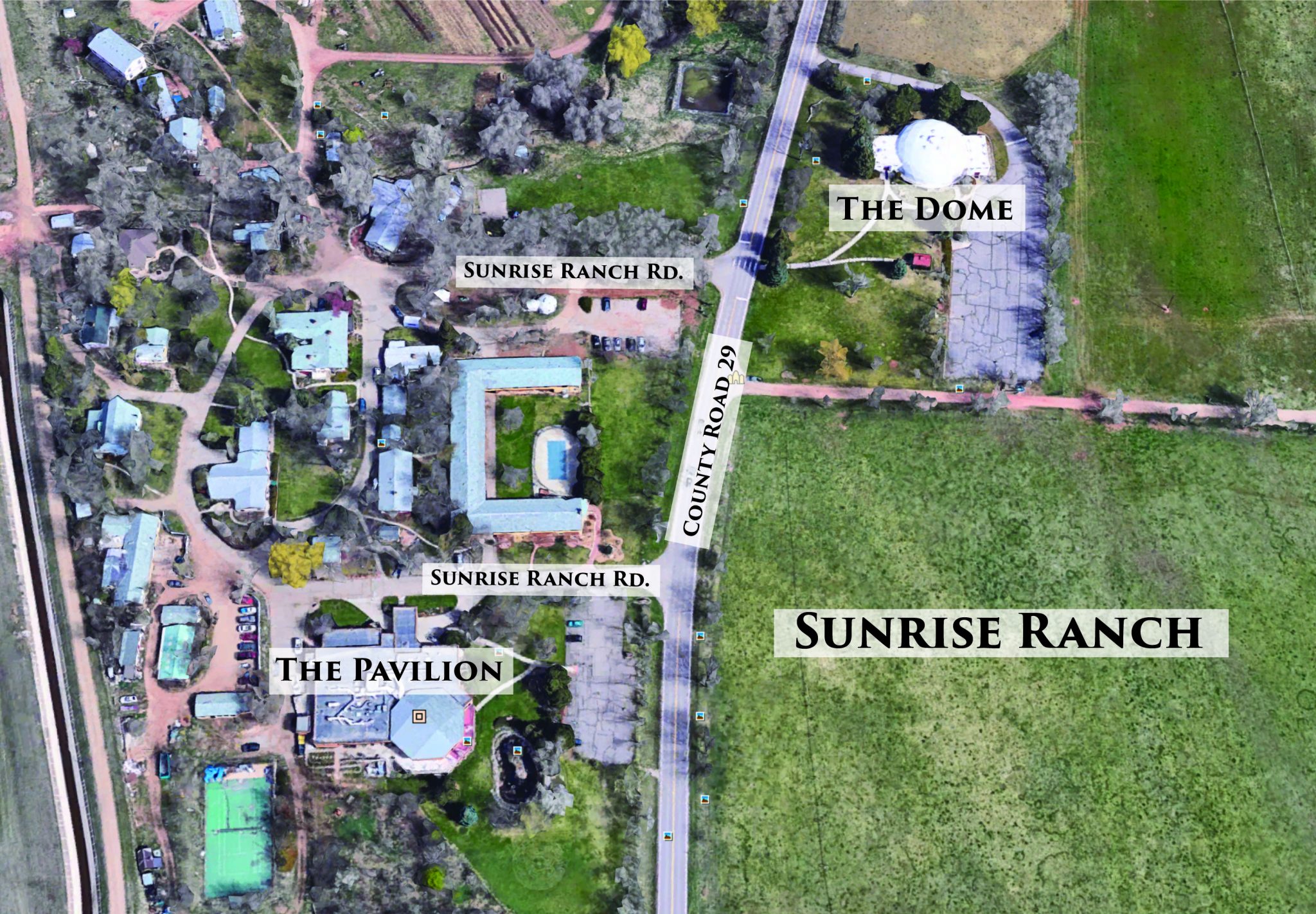 The evening will proceed as follows:
In the Pavilion/ Check-in area:
You're invited to share in a fabulous farm-to-table dinner from 6-6:50 p.m. MT ($28 per person)
All are welcomed at a Reception in the Living Room from 6:45-7:30 p.m. MT
We will make our way across the street to view and discuss topics presented in the documentary biographical film of Barbara's life work.
In the Dome:
"American Visionary" to start at 7:35 p.m. MT
Barbara Marx Hubbard (born Barbara Marx on December 22, 1929) is a prolific futurist, author and public speaker. She is seen as the mother of the movement for conscious evolution.
In 1952 she was invited to the White House where she famously asked President Eisenhower: "What is the meaning of our new power that is good?" Since then she has dedicated her life to answering that question. She teaches through her Foundation for Conscious Evolution.
Now, a new documentary is telling the story of the "mother of conscious evolution." "American Visionary" is directed by Karen Everett, an award-winning filmmaker and story consultant who taught 18 years at the No. 1-ranked documentary program at U.C. Berkeley's Graduate School of Journalism.
American Visionary Trailer – Official from kareneverett on Vimeo.
My primary purpose in making the film was to present through Barbara's eyes a hopeful vision of our collective future that would speak to viewers beyond the so-called "consciousness community."

— Karen Everett
Featuring authors Marianne Williamson, Jack Canfield, Neale Donald Walsch, and more than forty fellow visionaries, this inspiring documentary examines what a positive future might look like and how we could get there. Hubbard asks, "How can we drive through our global crises and blossom into a future that is equal to our human potential?"
PLEASE NOTE: The film and reception are by donation, $10-15 per person suggested. Please enter your donation in the "Donation Amount" field under the "Donation" header in the form when you register. Donations received by Emissaries of Divine Light for this event will be distributed: 10% to Sunrise Ranch, the remainder divided between the film producer, NewDoc Editing, and Barbara's Foundation for Conscious Evolution. (There will also be a donation box at the Dome for walk-ins.)