An opportunity to enliven the soul and fundamentally alter your view of the world.
Please join us at Sunrise Ranch in Loveland, Colorado, for three days of practice and community.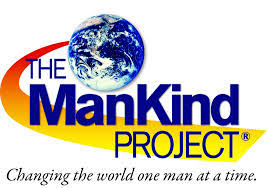 The Integral Mondo Zen™ Retreat is sponsored by the ManKind Project USA and developed and staffed by members of the Integral Mondo Zen Community.
The practice of sitting meditation has been shown to have dramatic positive effects for mental, physical, emotional, and spiritual health. Integral Mondo Zen™ retreats are a rare combination of sacred ritual, intellectual exploration, deep spiritual practice, and transformative process, led by men and women with a powerful commitment to the betterment of all beings.
Integral Zen consciously brings together the Integral AQAL (All Quadrants, All Levels) maps and the territory of Zen practice. We use a perspective of the world that is broad enough, and insight into ourselves that is deep enough, to understand and solve today's complex problems in brave new ways. Using Integral tools and Mondo Zen™, we develop enhanced clarity, creativity, vision, and decisive compassionate action.
The Mondo Zen™ process as developed by JunPo Denis Kelly, Roshi is an extremely powerful transformative process. It is a modern Western adaptation of the ancient Chinese and Japanese Koan training of Rinzai Zen. Mondo is a Japanese word that means dialogue, and Zen is how the Japanese say the Pali word Dhyana, or pure awareness. Mondo Zen is a dialectical dialogue between Zen teacher and student. It is a direct transmission of pure awareness — pure meditative mind. It is a transformational practice which allows us to choose to bring clarity, wisdom, deep caring and compassion directly into our lives and our relationships.
Integral Mondo Zen™ is a process of experiencing the light of Pure Awareness (Zen) and integrating it into the very fabric of our lives and the heart of our relationships." — Doshin Roshi
The cost of the retreat is $550, $275 deposit, and the remainder of the cost will be done with Co-Creative Contribution Process.
We look forward to seeing you there!
For more information and to register, click the Register Now bar below, then select: Colorado Sept. 2017 Integral Mondo Zen.
For additional information, contact: Brett Davidson, (720) 998-65662, BrettLanderDavidson@gmail.com.