Because of the Coronavirus pandemic, we have suspended these in-person classes for the time-being. Please check back; we will continue to follow guidance from state officials.

---
Our fine arts program frees the spirit by offering beginners and experts alike the process and techniques for creating expressive works of art.
With a dedicated building as an art studio, activities include drawing, watercolor, acrylic painting, vision, theory, composition, design, color, dynamic symmetry and poetic process. Bob Ewing, Sunrise Ranch's Artist-in-Residence, offers art classes Mondays and Thursdays from 7–9:30 p.m. The maximum number of students per class is 12. Reserve your spot by calling Guest Services at (970) 679-4200 or e-mail us at reservations@sunriseranch.org. Classes are offered on a donation basis.
For more information, please contact Bob Ewing at (970) 443-4402 or bewing@emnet.org.
Click here for a list of suggested supplies.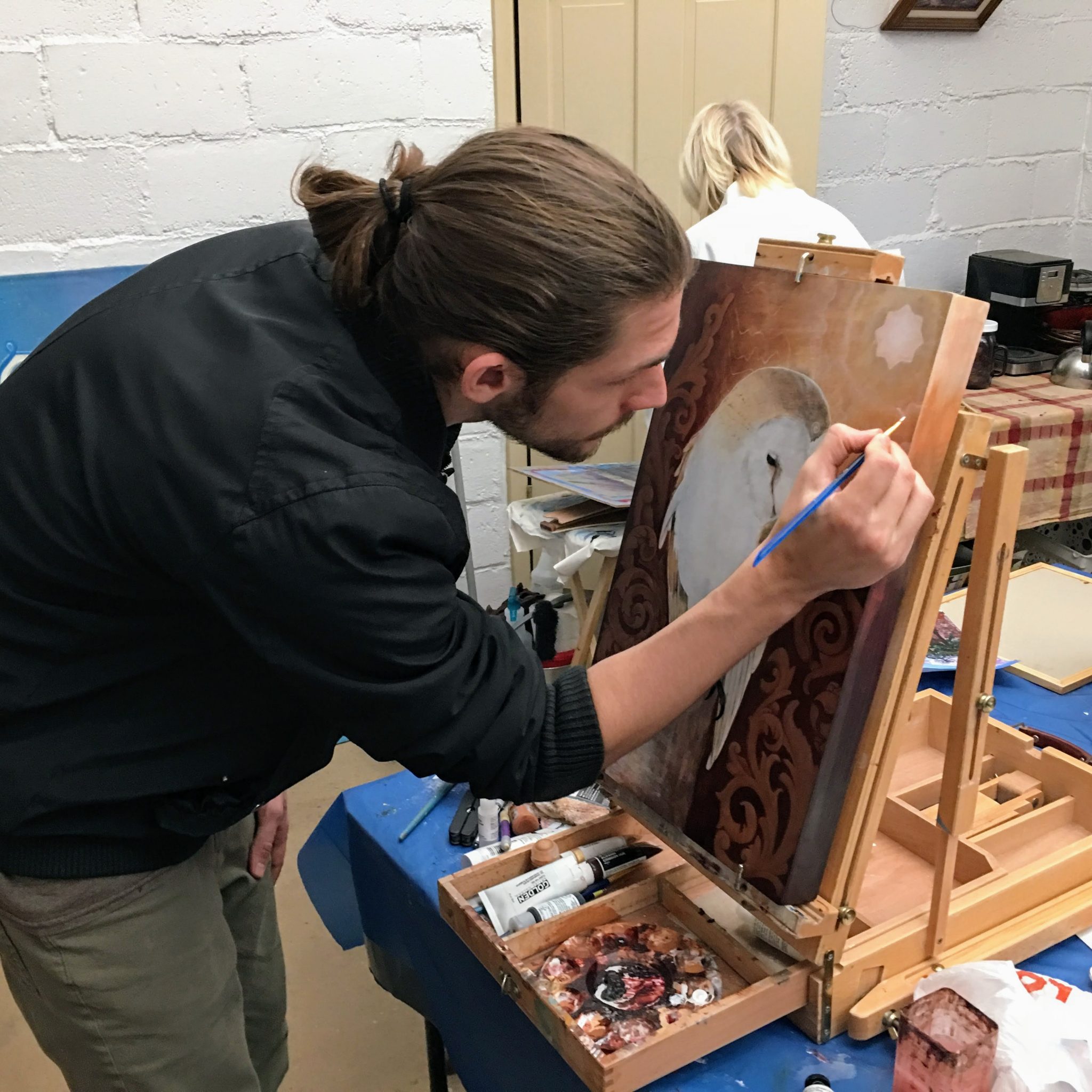 History of the Art Studio
Once a storage facility for grain, this small building was transformed a few years ago into a fine arts facility. The studio opened for classes in May 2012. Art instructor Bob Ewing, along with Dave Holman (1944-2014), brought equipment and supplies to complete the space.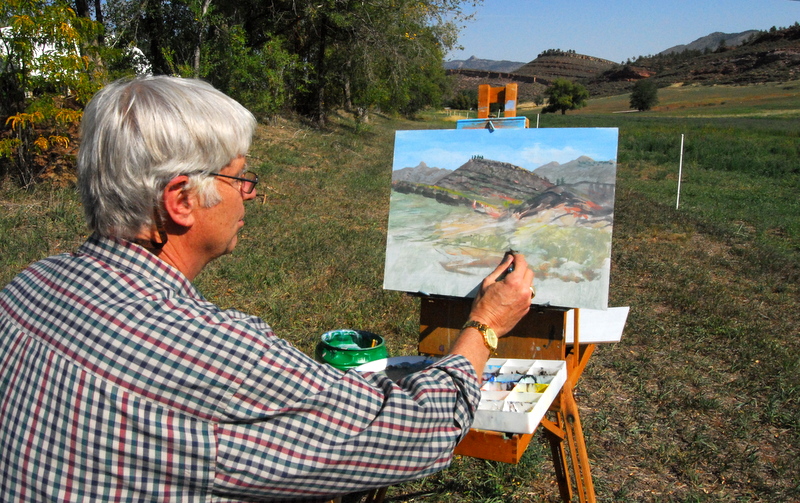 Though this studio space has served many purposes over the decades, the fine arts program at Sunrise Ranch has historically extended far beyond this property. In the '70s and '80s, Sunrise Ranch artists displayed their work at Waterwheel Gallery in Estes Park and at nearby Rimrock Studio. The Loveland Studio Tour in past years featured art from Sunrise Ranch residents and employees. Art and music classes have also been held at Sunrise Ranch for Emissary events.

The Art Studio now provides an intimate, relaxed setting for artists of all levels to work on their painting and drawing. Bob Ewing teaches predominantly acrylic and watercolor, but other painting modalities are available as well. We welcome your presence at any of these evening times.
If teaching art in a spiritual setting appeals to you and you would like to partner with us to offer more classes, please contact Bob Ewing at (970) 443-4402 or bewing@emnet.org. Bob can also assist visual artists coming to Sunrise Ranch for a personal retreat.